Clariant steps up for beauty at in-cosmetics Global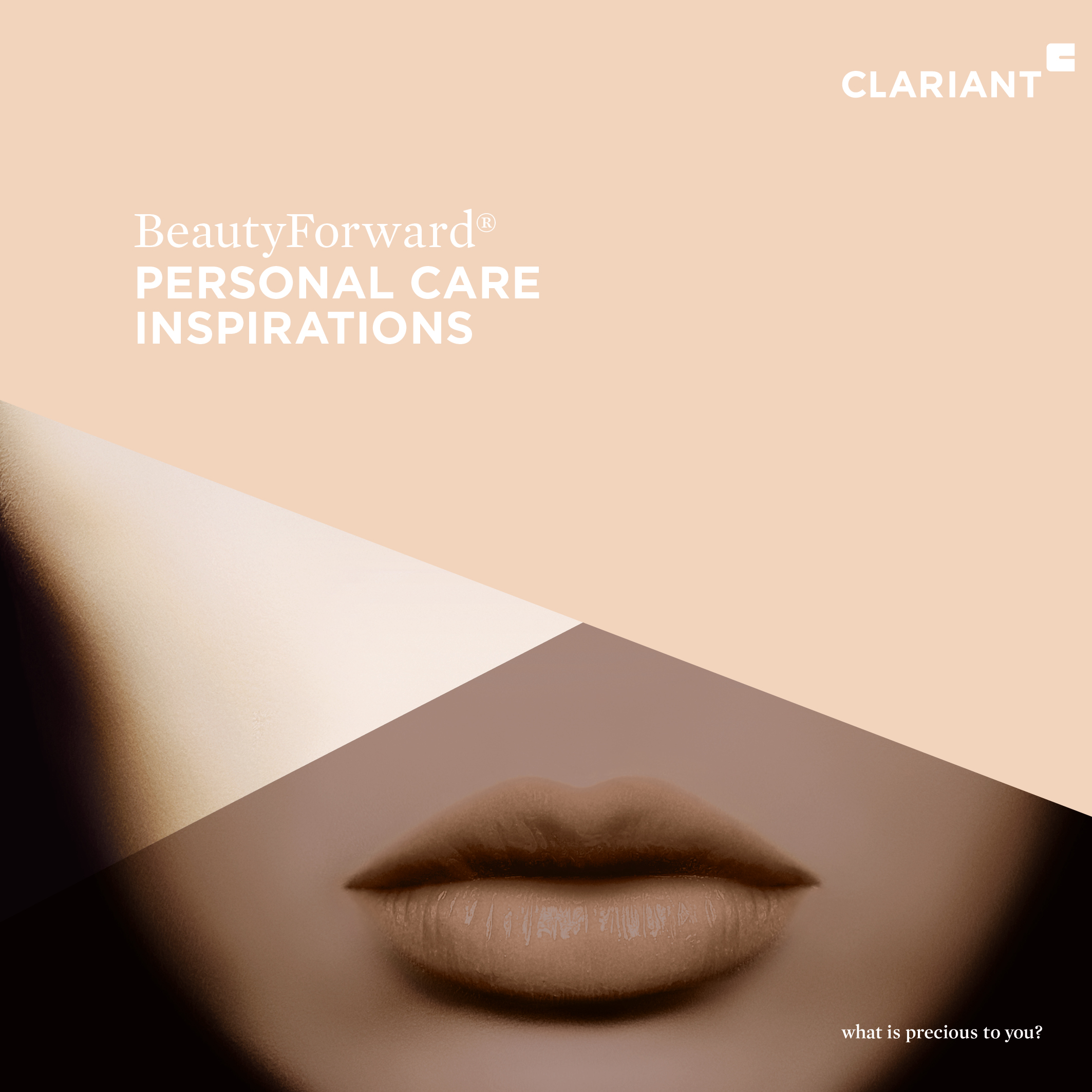 News from BeautyForward® trends, nature-inspired Plantasens™, GlucoTain® sugar surfactants
Introduction of new business for Active Ingredients
Booth JJ10, Excel, London April 4-6, 2017
Muttenz, February 17, 2017 – Clariant, a world leader in specialty chemicals, is all set to drive imaginations and innovation in Personal Care at in-cosmetics Global 2017, as it takes the wraps off its creative, stepped-up support for formulators and brand owners at Booth JJ10.
New concepts, trend directions and insights, formulation ideas, and product launches will be central to Clariant's engaging showcase. Plus, its new dedicated expert support for active ingredients' customers will also make its debut at the show.
New trends and inspirational formulations revealed in BeautyForward®: the first opportunity to dive into the four new trends impacting Personal Care: Custom, Origin, Revive and Balance. Focusing on helping customers to be one step ahead, BeautyForward is a novel platform offering market insights to stimulate new ideas for formulations, creative applications, product design and branding. It also sets the stage for future product launches by Clariant.
Unveiling the new Active Ingredients business: the new start-up will provide dedicated, expert support for the highly-specialized needs of the Personal Care industry and focus on nature-inspired products. Headquartered in Toulouse, France, Clariant has put in place a newly established team of experts and state-of-the-art facilities. The new unit represents a further proactive step in Clariant's on-going commitment to the advancement of this industry. Reflecting the group's ambitions to be a trend setter in this market the team will be introducing the first solution for Indoor Pollution control: Eosidin™.
New formulation guide GlucoTain®: proving that bubbles are no longer just for decoration but can now be functional too, Clariant introduces an extensive selection of formulations for different body parts based on its five GlucoTain innovative sugar surfactant solutions. Examples include a luxurious foam essence facial cleanser, and a deep mild liquid hand soap.
New nature-inspired haircare formulation concept: more than ¼ of the world's population is affected by weak damaged and thinning hair. At in-cosmetics Global, Clariant reveals how Plantasens™ Crambisol™ can address these consumer concerns. Crystal Clear by Plantasens showcases Clariant's new formulation concepts that create an alliance between two normally opposing natures, strengthened through unique transparency.
Clariant will stretch its innovation-driving focus at in-cosmetics Global beyond its booth to sponsorship of the Innovation Theater and the topics of its Lecture Series participation.
Next generation Nipaguard® - New solutions for today's preservation challenges
April 5, 2017, 14:20 - 14:50 Theatre 1
Extreme skin aggressions: An exclusive natural active as the key answer
April 6 2017, 13:30 - 14:00, Theatre 1
Sustainability Corner participation - Clariant Personal Care presents:Joint forces: the SPOTS®1 initiative (Sustainable Palm Oil and Traceability with Sabah small producers)
April 5, 2017, 15:00 - 15:30
Sustainability: The environmental and societal impact of cosmetics
April 4, 2017, 14:00 - 17:30, Workshops Room 1
Join the Clariant Personal Care team at in-cosmetics Global, Booth JJ10, Excel, London from April 4-6, 2017.