Clariant opens new bleaching earth production site in Indonesia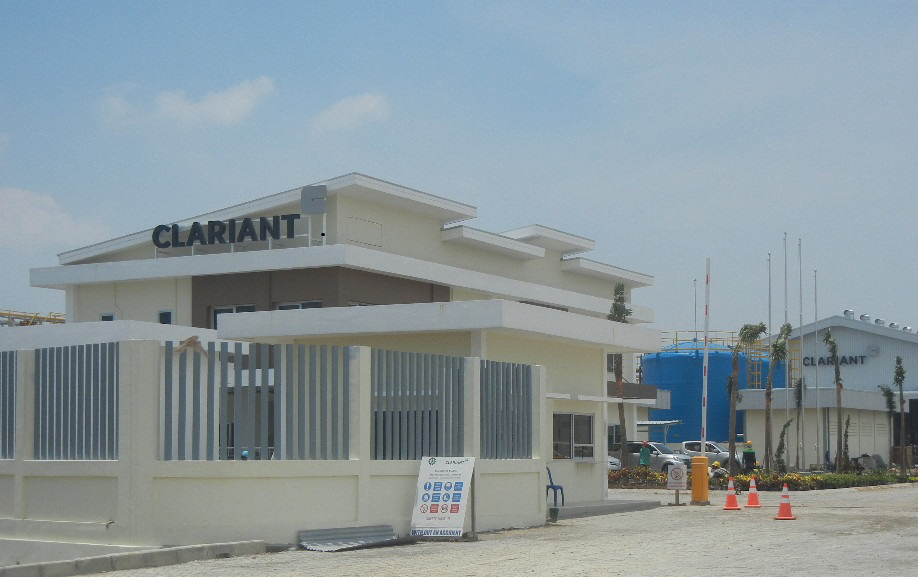 Expands footprint in Asia-Pacific region with good growth perspectives
Tailored products and faster technical support for regional customers
Strengthens Indonesia as regional manufacturing hub
Muttenz, April 5, 2017 – Clariant, a world leader in specialty chemicals, today announces the official opening of a new bleaching earth production site for its Business Unit Functional Minerals in Gresik, near Surabaya (Indonesia). The new production site supplements Clariant's existing manufacturing capacity and expands its footprint in the emerging Asia-Pacific region.
"We firmly believe that the future of Clariant will be decided in Asia and this investment further strengthens our position there. The new site in Gresik will be a key regional manufacturing hub from where we can better serve the emerging markets in the Asia-Pacific Region and benefit from their good growth perspectives," said Christian Kohlpaintner, Clariant's Executive Committee Member at the opening event.
Clariant's Business Unit Functional Minerals supplies customers worldwide with specialty products based on bentonite. Following the continuing success of its Tonsil® bleaching earths, it initiated a global capacity expansion plan. In addition to the site in Indonesia, extra production capacity comes on stream in Turkey in April 2017 also while already realized in Mexico in April 2016.
Sven Schultheis, Head of Business Unit Functional Minerals, stated: "We invested in capacity expansion in order to support market development and growth by our customers. This new site increases our regional production capacity for bleaching earth by 35%, allows us to offer a broader range of Tonsil bleaching earths based on different customer requirements and has dedicated laboratory facilities to deliver faster technical support to customers in the Asia-Pacific Region."
Clariant's newly opened site is located in the Java Integrated Industrial & Port Estate (JIIPE), the first fully integrated industrial estate established in Indonesia. Through its deep sea port, proximity to Juanda International Airport and other logistical connections, the JIIPE enables efficient local and international deliveries.
"Our new site's excellent infrastructure facilities makes it possible to provide more added value to customers through shorter lead times. The first-rate silo truck loading stations can handle over 10 trucks per day, allowing us to fulfill the increased requirements of the market for bulk deliveries," said Gustavo Rodriguez, Head of Region SEAP BU Functional Minerals.
Tonsil® IS A TRADEMARK OF CLARIANT REGISTERED IN MANY COUNTRIES.