Clariant launches non-triazine H₂S scavenger SCAVINATOR™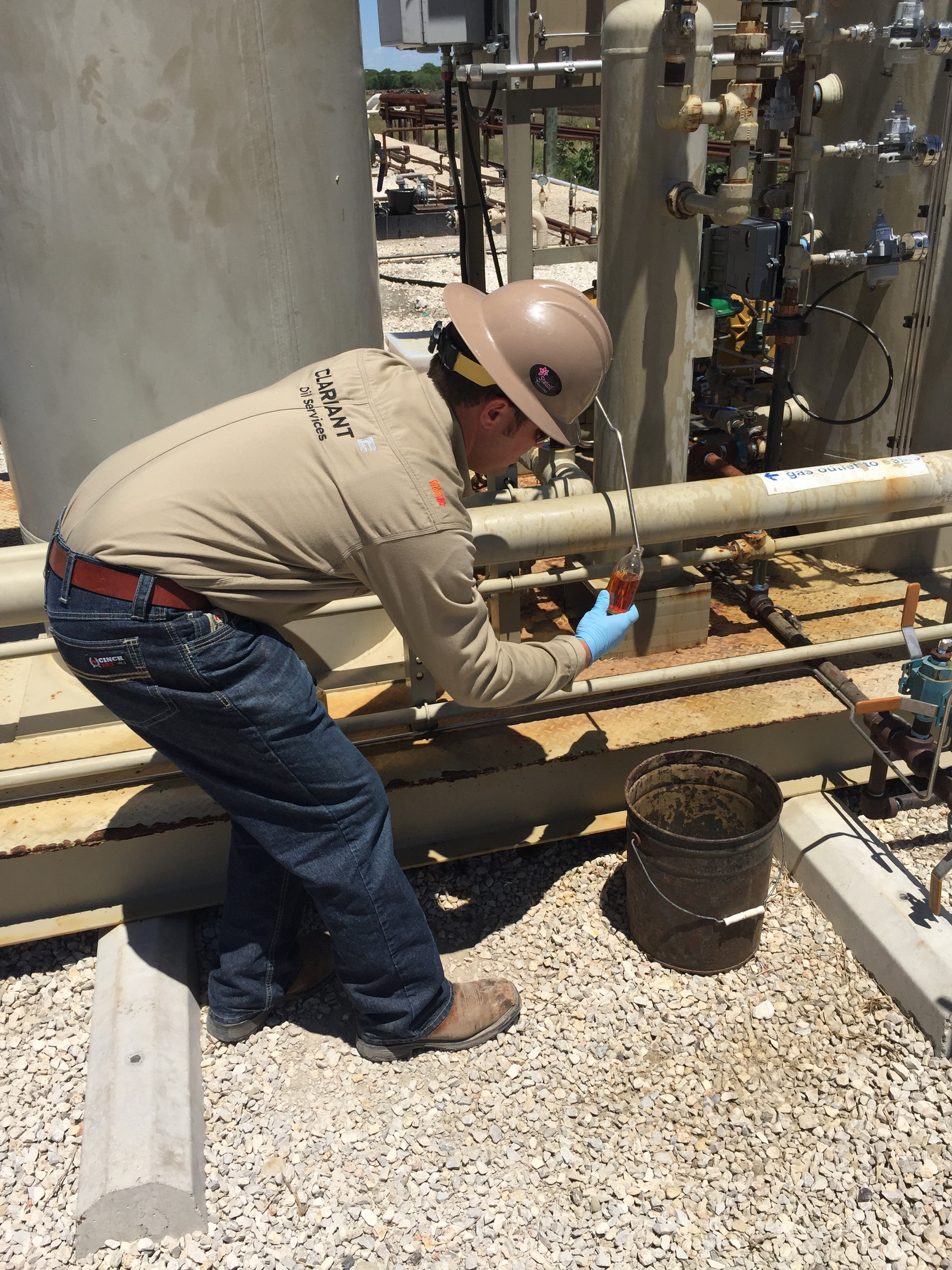 Less downtime due to best-in-class deposit control; minimal pH impact & associated mineral scaling
Scavenging efficiency comparable/superior to triazine
Debut at 3rd Annual Production Chemicals Optimization Conference, June 28 – 29, Houston, Texas, USA
Houston, TX, June 28, 2017 – Clariant, a world leader in specialty chemicals, introduces an alternative to triazine H2S scavenger chemistry with substantial benefits for oil producers. New SCAVINATOR increases overall production with less downtime due to its best-in-class solids control and reduced potential for mineral scaling.
SCAVINATOR is a water soluble scavenger for removing sulfide species from both gases and liquids and used to control hydrogen sulfide. It can be applied in batch form (contact tower) or continuously injected into pipeline streams.
Unlike triazine, SCAVINATOR does not have a propensity to produce solid reaction by-products, as demonstrated by numerous lab and field trial performances. In addition, it has a minimal impact on pH, which reduces associated mineral scaling. This combination of benefits enhances production and minimizes downtime linked to pipeline cleaning and solids' removal.
SCAVINATOR's performance is field proven. Several extended trials and applications conducted with large producers in the Eagle Ford Shale in South Texas demonstrate its effectiveness in both direct injection and contact tower applications, with no impact on fluid separation.
Jon Rogers, Global Head of Oil Services at Clariant, comments: "SCAVINATOR was designed in response to our customers' need for a H2S scavenger as fast acting as triazine but without the solids and high pH issues associated with triazine-based H2S scavengers. The result is cost effective scavenging and increased production system uptime."
Clariant Oil Services is participating at the 3rd Annual Production Chemicals Optimization Conference from June 28-29, 2017 in Houston, Texas, USA where additional information on SCAVINATOR will be provided. Clariant is also the official sponsor of the Pre-Event Training Course. The presentation by Dr. Grahame Taylor, Clariant's Global Innovation Manger for Hydrogen Sulfide Scavengers, titled "The Use and Essential Properties of H2S Scavengers", will include further details on the benefits of the SCAVINATOR product.
™ TRADEMARK