June 22, 2017
Clariant steps up R&D support for agricultural challenges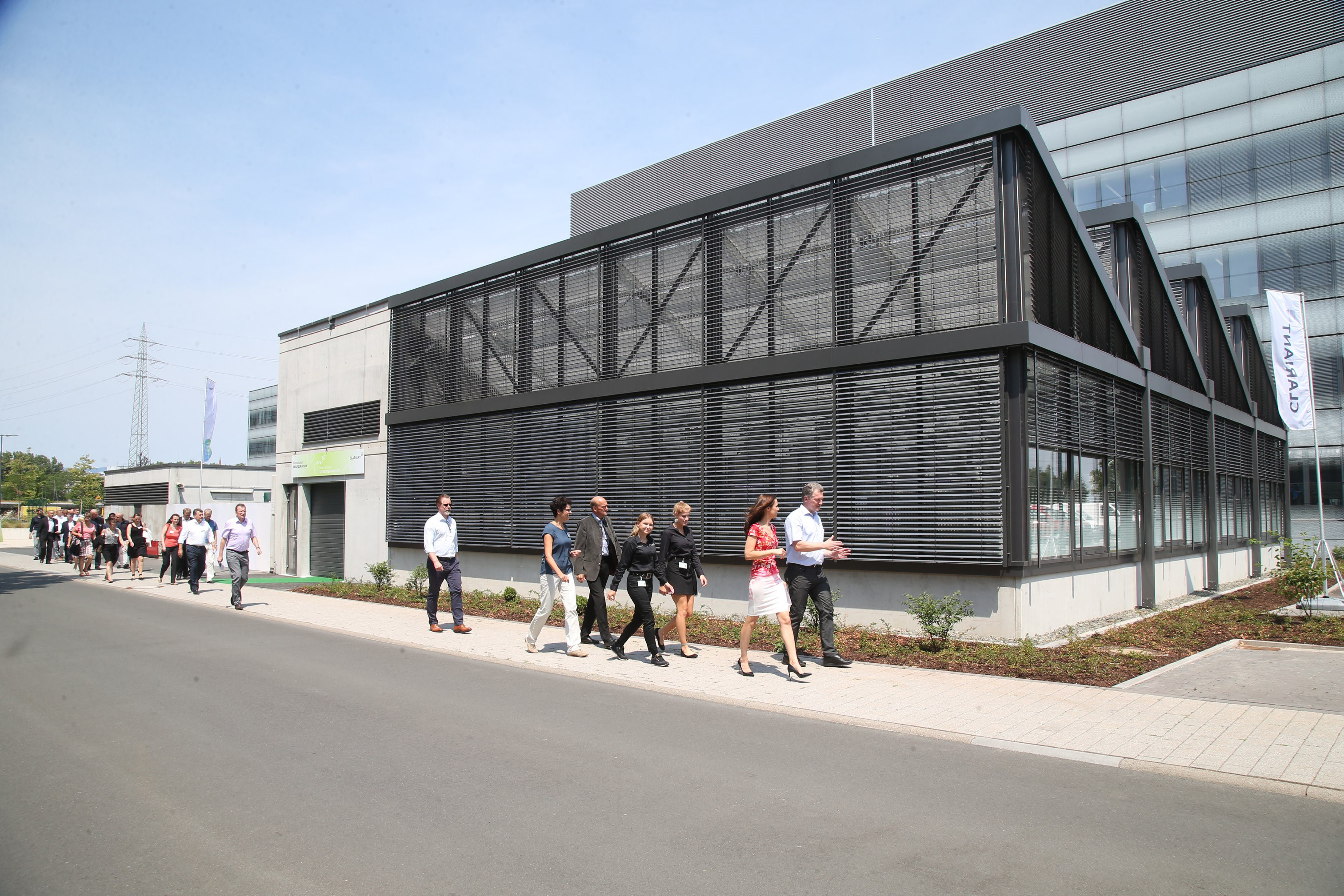 Unique application development addition to boost future innovation in foliar fertilizers, plant growth regulators and bio-herbicides
Opens doors to new concepts to complement Clariant Crop Solutions' comprehensive lab-based testing facilities
Located at Clariant Innovation Center, Frankfurt am Main, Germany
Muttenz, June 22, 2017 – Clariant, a world leader in specialty chemicals, announces its investment in a state-of-the-art R&D greenhouse to step up its support for tackling current and future agricultural challenges.
Inaugurated on June 21, the new greenhouse at Clariant Innovation Center (CIC) takes Clariant's Crop Solutions product development support to a new and unique level. It will provide a real-life testing source for novel crop protection and management, as well as yield-enhancement solutions developed by Clariant and also in cooperation with customers.
The 400sqm greenhouse offers smart emulation of environmental conditions such as humidity, light, rainfall and temperature, creating a proper climate for testing to supplement Clariant's existing laboratory testing facilities at the CIC. The aim is to reduce development time and speed-to-market for advances in the niche growth areas of Plant Growth Regulators, Foliar Fertilizers and Bio-herbicides. These have been identified as focus areas to Clariant for successfully addressing current customer-specific needs and future global food demands.
"The new Crop Solutions greenhouse creates the perfect environment for fostering joint development in the areas we see as having most potential for delivering sustainable crop protection and, in the bigger picture, addressing the world's increasing nutrition requirements," said Britta Fünfstück, Member of Clariant's Executive Committee. "It's a level of support that sets us apart within our industry and we are excited at the prospect of contributing even more closely to the innovations of tomorrow."
Christian Vang, Global Head of Business Unit Industrial & Consumer Specialties (BU ICS), commented: "The new Greenhouse at the Clariant Innovation Center is another step reinforcing Clariant's focus on sustainable innovation for the markets we serve. The BU ICS has driven a number of pioneering innovations in consumer care as well as industrial applications from this location since it opened in 2013. For our Crop Solutions business, this valuable extension to R&D support puts Clariant in an even stronger position to provide answers to current needs and future trends."
Peter Baur, Head of Clariant's Crop Solutions Competence Center, added: "The Crop Solutions team is delighted to now have the unique, in-house opportunity to create new concepts for screening to complement our already extensive laboratory application tests. We are looking forward to developing novel product innovations for crop solutions and yield enhancement including open innovation collaborations with our customers. This will assist us in making a significant impact for the next essential green revolution."
Clariant Crop Solutions is a global player in formulation additives and adjuvants for the crop protection industry. With a focus on developing more environmentally-friendly solutions, it works actively to support customers in optimizing the bio-availability of foliar fertilizers, increasing the effectiveness of agrochemicals, boosting plant growth regulators for better crop growth and improving bio-herbicides.