Clariant hosts Innovation Fair in Shanghai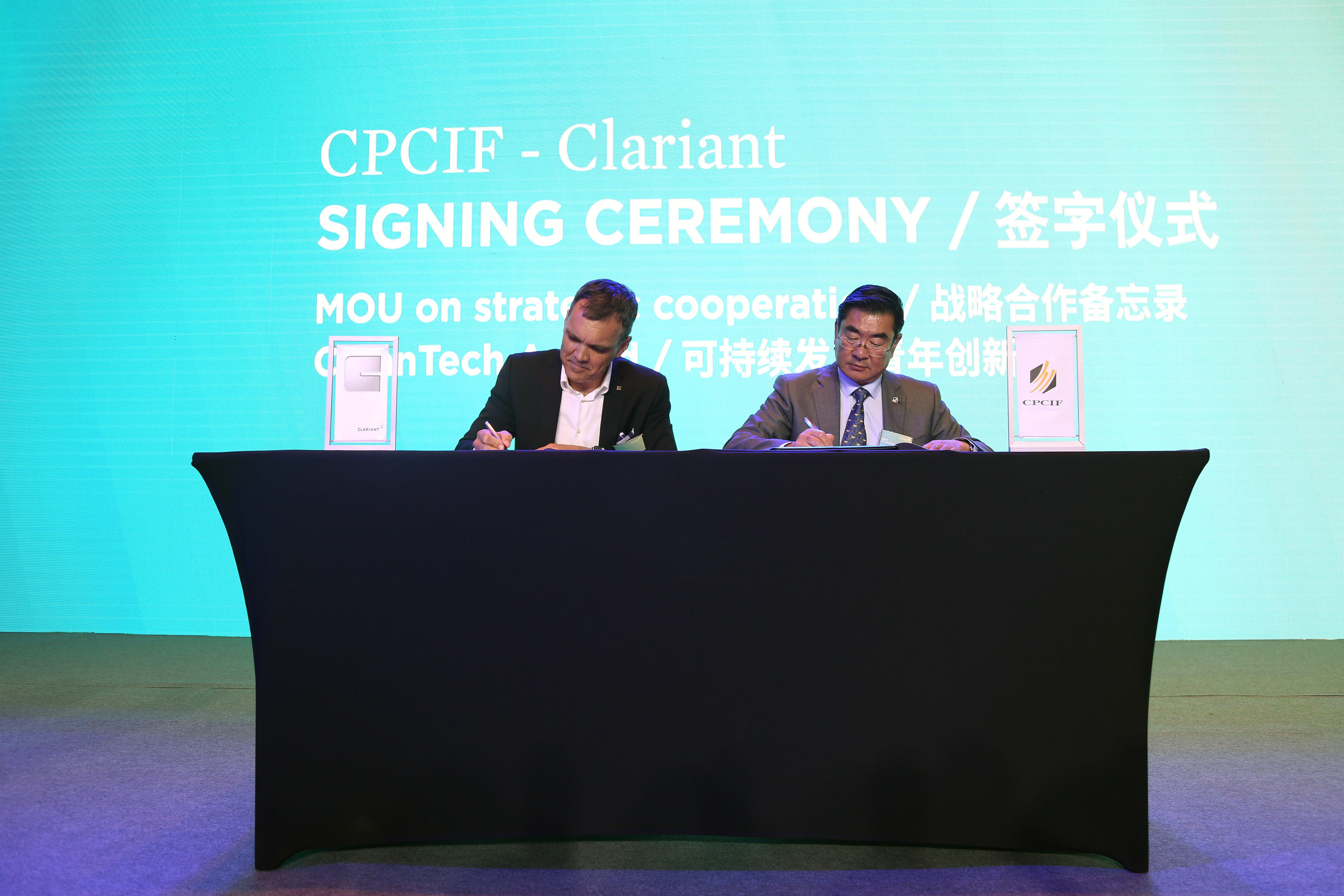 Clariant's inaugural Innovation Fair in China focuses on innovation collaboration along its global value chain
MOU signed between China Petroleum Chemical Industry Federation (CPCIF) and Clariant to strengthen international innovation cooperation in Chinese chemical industry
CPCIF-Clariant Cleantech Award in China launched to recognize achievements in sustainable chemical technologies by young researchers
Shanghai, September 22, 2017 – Clariant, a world-leader in specialty chemicals, today hosted its Clariant Innovation Fair in Shanghai, China. This event serves as a pioneering networking platform for discussion on collaboration opportunities between Clariant and its partners, in order to jointly explore innovation potential to tackle future challenges.
"Through a broader collaboration with various external innovators, such as academia, start-up companies and suppliers, we are better positioned to explore new solutions and processes as well as novel business models to commercialize our sustainable innovations faster," said Christian Kohlpaintner, Member of the Executive Committee at Clariant, residing in China.
During this Innovation Fair, which was being held for the first time in China, a Memorandum of Understanding (MOU) was signed between Clariant and the China Petroleum Chemical Industry Federation (CPCIF) to jointly explore new areas of cooperation leading to the promotion of innovation and sustainability within the petroleum and chemical industry in China. A Steering Committee and specific project teams will now be established to spearhead the early development of initiatives under this cause.
In addition, the CPCIF-Clariant Cleantech Award was announced to recognize achievements by young Chinese researchers in the field of sustainable chemistry, such as resource efficiency, renewable energy, renewable raw materials or green technologies and environmental protection. Beginning in 2018, the award will be conferred every other year to encourage young local talents in research and development to explore new green technologies for the chemical industry.
Chairman of CPCIF Mr. Li Shousheng, who delivered a keynote speech during this event and witnessed the MOU signing ceremony, believes that "the closer cooperation will be able to create a strong synergy within the chemical industry in China to focus more on innovation and sustainability development."