Clariant will inspire partners at CPhI Worldwide 2017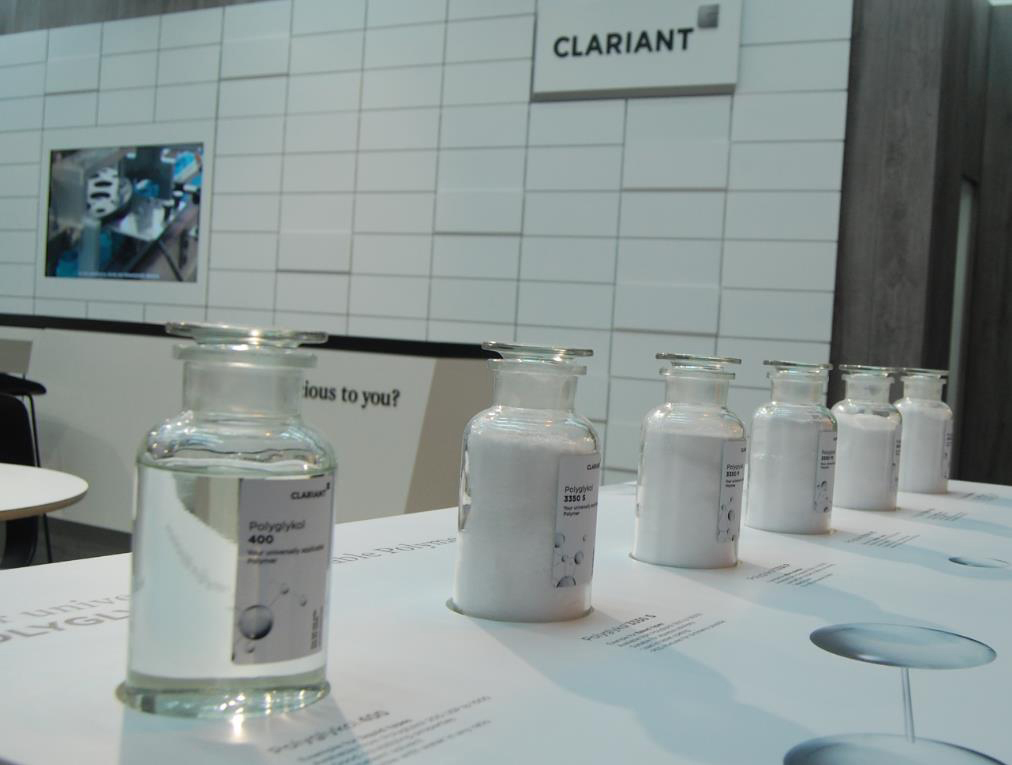 Spotlight on effective & efficient PEGs & Macrogols
Your trusted pharmaceutical industry partner
Meet the team at the Oct. 24-26 show in Frankfurt
Muttenz, September 14, 2017 – Clariant, a world leader in specialty chemicals, aims to reinforce at this year's CPhI Worldwide in Frankfurt, Germany, how it continues to address the specific needs of pharmaceutical formulators.
At the Oct. 24-26 trade fair, Clariant will feature its universally applicable high-purity polyethylene glycols (PEGs). These pharmaceutical polymers – known by the tradename Polyglykol – are highly water soluble with outstanding toxicological safety. They provide consistent and trusted performance in a wide range of applications, whether acting for example as excipients in suppositories, tablets, liquids or ointment bases, as actives in laxatives or for organ preservation, or as reaction compounds for drug delivery systems.
Experts from Clariant's Business Unit Industrial & Consumer Specialties will be on-hand throughout CPhI to discuss the benefits of its PEGs alongside a complete range of Macrogols with various molecular weights, supported by Certificate of Suitability (CEP) and Drug Master File type II documentation.The pharmaceutical market has very specific requirements for high-purity ingredients that can enable it to more easily and sustainably develop today's healthcare innovations. This is an area where Clariant, with its universally applicable PEGs, is valued as a reliable partner.
Please come join Clariant experts in Meeting Room "Inspiration 1" in Hall 10.2 during the show to discuss your product and service needs, and to learn more about the benefits of Clariant's Polyglykols and the Macrogol range.
Besides the pharmaceutical highlights Clariant exhibits its healthcare solutions in hall 4.2 / booth 42L20.