Clariant features full color ranges for design and industry trends plus additives portfolio at Western Coatings Show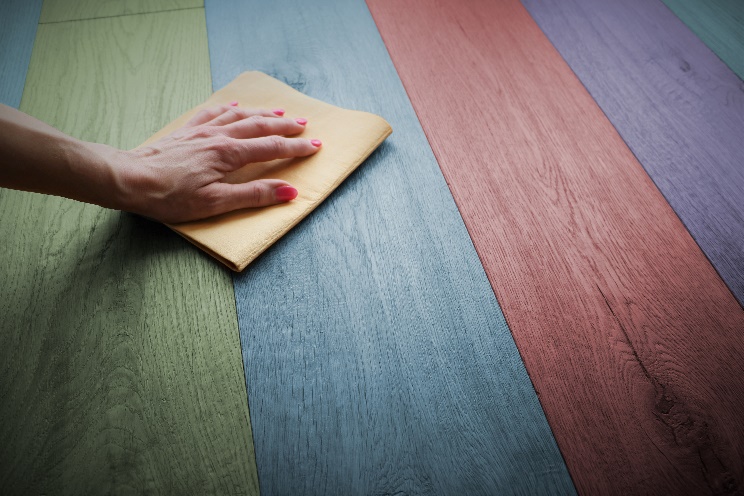 "Super transparent" pigment preparations for fast color design of metallic & mineral effect shades
Easy & safe coloration of UV cured coating systems
Numerous additive solutions to be featured have been awarded Clariant's EcoTain® sustainability excellence label
Discover performance additives & colorant innovations at Booth 429, Western Coatings Show, October 15-17, Las Vegas, USA
Charlotte, October 12, 2017 – Clariant, a world leader in specialty chemicals, will feature two complete color ranges of pigment preparations in Booth 429 at the Western Coatings Show 2017. Hostatint™ UV supports the trend towards low VOC radiation cured industrial wood coatings, while the Hostatint A 100-ST range offers super-transparent, halogen-free pigment preparations enabling easy and economic creations of metallic and color travel effects in industrial coatings. Additives will present innovative coatings solutions with an excellent sustainability profile.
Highlights for coatings producers from Clariant's Pigments and Additives businesses at Booth 429:
Hostatint A 100-ST - a range of nine highly-transparent pigment preparations that offers the entire color circle to solvent-based paint systems. The super-transparent preparations support the eye-catching metallic and mineral effects as well as new shades for surface and contour enhancements so desired for today's lifestyle products.
For example, for electronics OEMs, the halogen-free pigment molecules support the formulation of bright green color shades that meet industry restrictions on halogen content. Industrial coatings with the super transparency of Hostatint A 100-ST can be used to add a quality appeal to applications by emphasizing the visibility of a substrate such as glass, wood or metal.
Hostatint UV - a range of high-performance, easy-to-use colorants for UV cured wood coatings to support the trend for colored UV systems. Clariant's new Hostatint UV liquid pigment preparations go the next step in supporting easy formulation of low VOC high performance coatings. The ready-to-use tinters are suitable for both interior and exterior coatings and cover the full color spectrum in opaque and transparent applications for dual and 100% UV systems.
Additive innovations to support market trends and safety priorities - Clariant underlines its commitment to the US coatings industry with a comprehensive portfolio of waxes (Ceridust®, Licocene®, Licowax®), light stabilizers (Hostavin®), anti-oxidants (Hostanox®) and non-halogenated flame retardants (Exolit®).
Sustainability is a core element of Clariant's business strategy. EcoTain is Clariant's label which clearly identifies products and solutions offering sustainability and performance excellence to customers. Each product and solution carrying the EcoTain label has undergone a systematic, in-depth screening process using 36 criteria in all three sustainability dimensions: social, environmental and economic.
At the Western Coatings Show, Clariant will showcase how its additive solutions provide appealing functionality, product safety and environmental compatibility for its customers. Featured additives include:
Clariant's EcoTain-awarded wax additives Ceridust 8090 TP and Ceridust 8091 TP are 100% bio-based renewable raw materials for water-based formulations that offer anti-slip effects to wood coatings with outstanding scratch resistance.
Innovative and halogen-free Exolit AP flame retardant grades based on premium quality ammonium polyphosphate are key ingredients for more environmentally-compatible intumescent coating systems used in construction applications and have become the industry standard. Clariant's well-known Exolit AP 422 offers constant high quality and carries the EcoTain label.
Light stabilizer dispersions with 52% active content offer ease of use and superior performance for the water-based formulations market and meet the need to constantly improve outdoor weathering performance for today's modern coating systems. Hostavin 3070 DISP and Hostavin 3070 P do not contain hazardous substances and offer a "label free" alternative to the current HALS on the market. Hostavin 3070 DISP has been awarded the EcoTain label.
The continuous trend towards more eco-friendly coatings is supported by Clariant's latest development, Hostavin TB-03 liq which delivers a high performance synergistic combination of UV absorber and radical scavenger (HALS) free of Toluene and Xylene. It's suitability in both water and solventborne systems is a great partner in helping to reduce VOC emission while minimizing raw material complexity.
Clariant will exhibit at the Western Coatings Show from October 15-17, 2017 Booth 429. Visitors are invited to Clariant's conference presentation "Architectural Coatings – How to Meet Durability, High Chroma & High Opacity Challenges" on October 16 at 10:50 am.
™ TRADEMARK® TRADEMARK OF CLARIANT REGISTERED IN MANY COUNTRIES.