Clariant's sunliquid® cellulosic ethanol technology to support China's 2020 bioethanol-gasoline mandate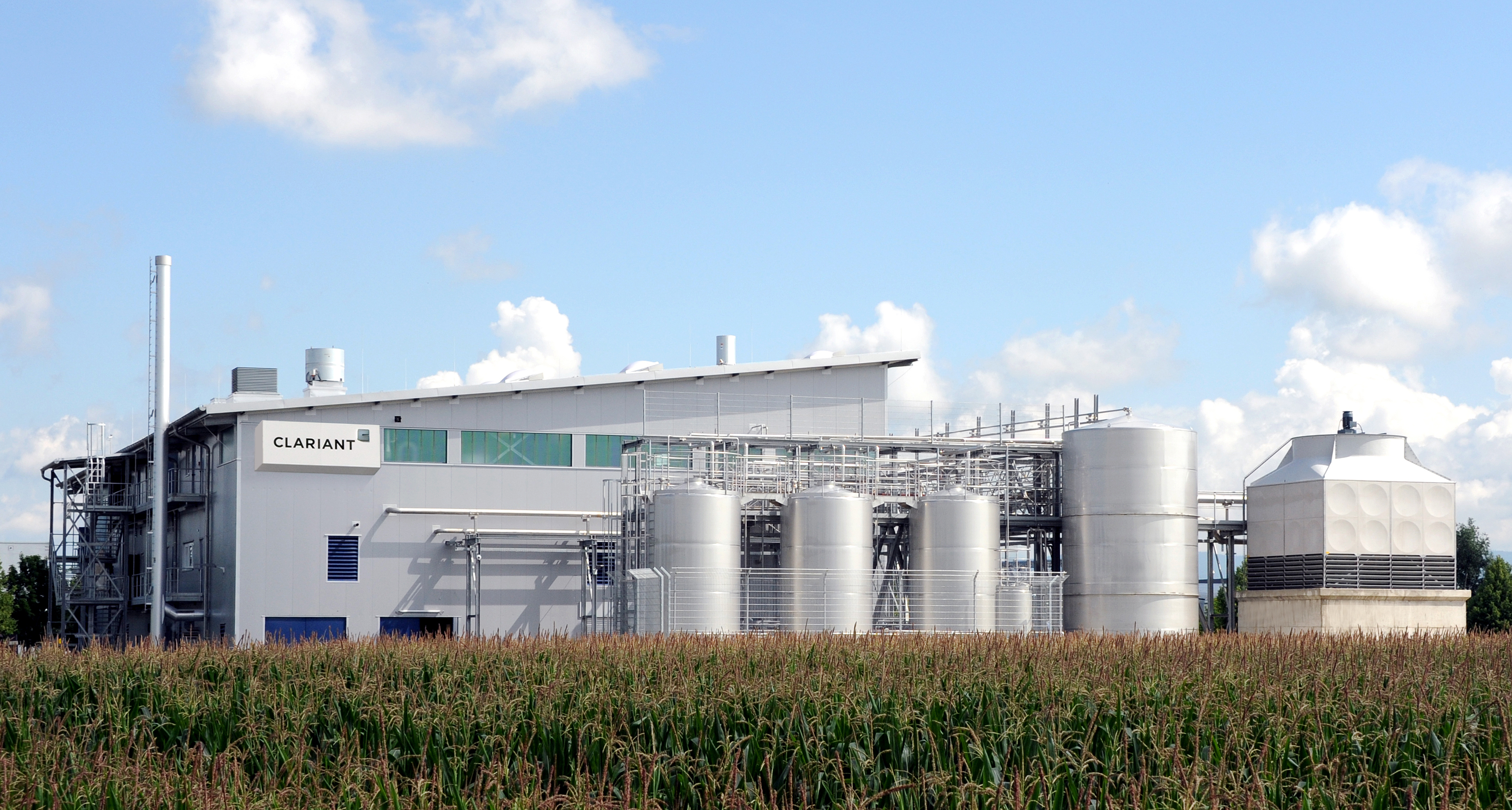 Clariant's sunliquid technology efficiently converts agricultural residues into cellulosic ethanol
It can significantly contribute to China's plans to use a bioethanol-gasoline nationwide by 2020
sunliquid cellulosic ethanol enables 50% higher yields and reduces greenhouse gas emissions by 95%
Shanghai, November 6, 2017 – Clariant, a world-leader in specialty chemicals, introduced its sunliquid technology for the production of cellulosic ethanol, a second generation biofuel, at its media event in Beijing today. The sunliquid technology effectively converts agricultural residues such as cereal straw, into cellulosic ethanol for vehicles. This new technology can contribute to China's plans to use a bioethanol-gasoline nationwide by 2020 as recently announced by the National Development and Reform Commission and National Energy Administration (NEA).
According to the NEA's plan, China aims to build a supply-and-demand framework for advanced biofuels and put into operation several demonstration facilities that will be able to produce cellulosic ethanol on an industrial scale by 2020. The plan coincides with the country's decision to gradually phase out production and sales of fossil fuel cars to cut emissions and to reduce pollution and dependency on fossil fuels.
Clariant is one of the market leaders in offering integrated technologies and solutions for advanced bioethanol, from pre-treatment of the biomass to the final cellulosic ethanol product. The sunliquid technology represents an efficient, economic and sustainable biotechnological process used for manufacturing cellulosic ethanol from various agricultural residues such as wheat straw, rice straw, corn stover and sugar cane bagasse.
Through this process, the cellulosic ethanol yield is increased by around 50% compared to conventional process by efficiently converting both cellulosic and hemi-cellulosic components from agricultural residues into ethanol. The energy required for the entire process is generated from accumulated residues, mainly lignin, thus no fossil-based energy sources are needed. With this technology, greenhouse gas emissions can be reduced by about 95%compared with fossil fuels.
"Biofuels and biochemicals from agricultural residues could play a key role in leading today's economy into a more sustainable future by significantly reducing the environmental impact," explains Dr. Markus Rarbach, Head of Biofuels & Derivatives at Clariant. "Given China's huge population and growing economy, our sunliquid technology can play a key role in helping the country make that important fuel switch."
In September 2017, a license agreement was signed between Clariant and Enviral, the largest producer of bioethanol in Slovakia, to use Clariant's sunliquid technology for the production of cellulosic ethanol. The new plant will be owned and operated by Enviral and is planned to be integrated into the existing facilities at Enviral's Leopoldov site in Slovakia with an annual production capacity of 50,000 tons of cellulosic ethanol. Clariant has also announced in October to invest a new full-scale commercial plant as a flagship site for the production of cellulosic ethanol from agricultural residues using its sunliquid technology. The new plant, with an annual production capacity of 50.000 tons, will be built in the southwestern part of Romania, and anticipated to deliver its first batch of product in 2020.
sunliquid® IS A TRADEMARK OF CLARIANT REGISTERED IN MANY COUNTRIES.