Clariant will present its new 3D printing materials and services at TCT Asia 2018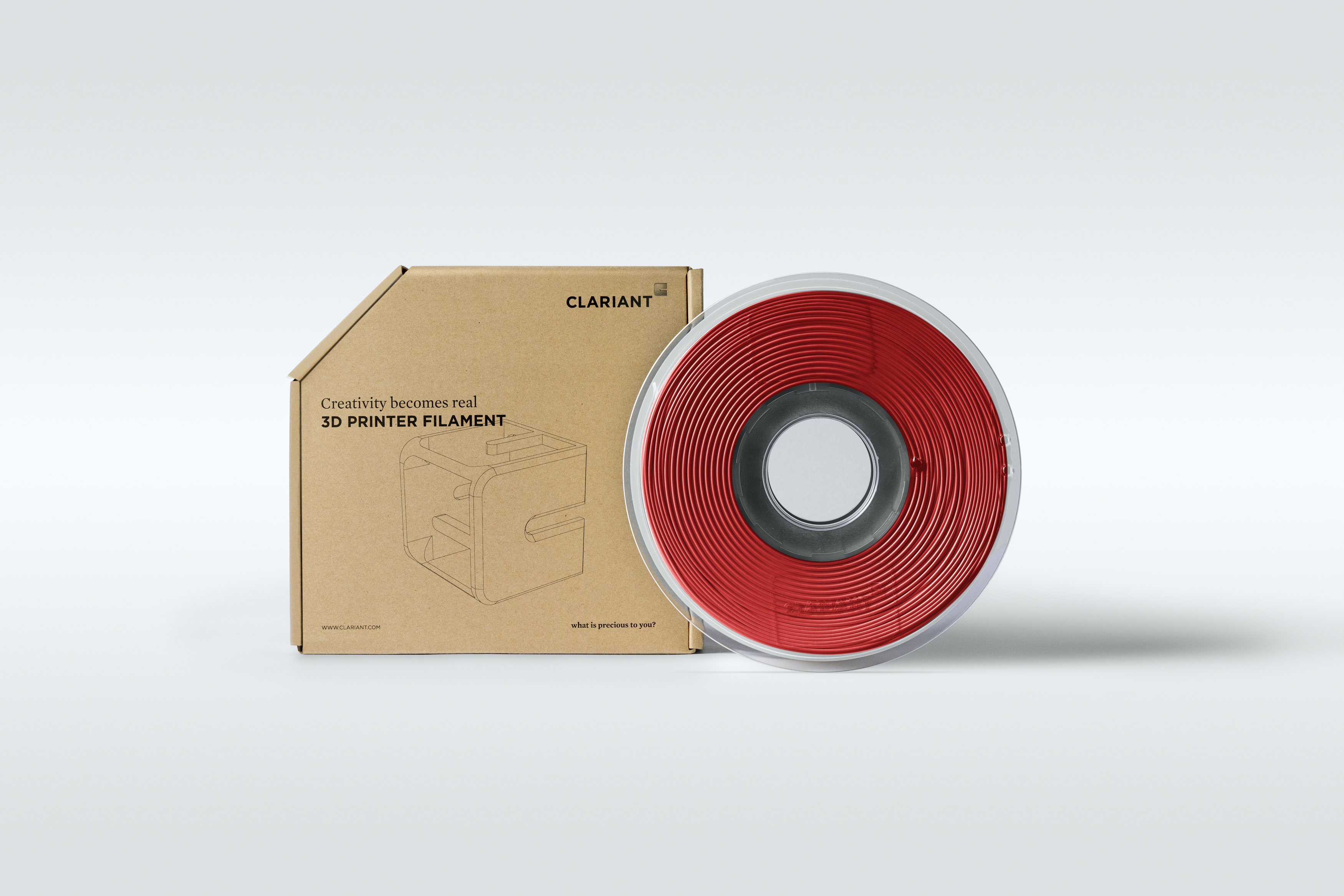 Showcase at TCT Asia 2018 on March 1-3 at Booth G50 HALL N1, SNIEC
Provide new material solutions: Flame Retardant Polyamide 6 using Exolit® and a new 3D printing specific bio-based polymer compound
Present full range of 3D printer filaments in Clariant ColorWorks® ColorForward® red 'Protect the core'
Shanghai, February 26, 2018 – Clariant, a world-leader in specialty chemicals, will unveil its capabilities in 3D printing at TCT Asia 2018 on March 1-3, 2018 in Shanghai, China. Clariant provides high quality 3D printer filaments and customized 3D printing solutions taking advantage of its decades-long experience in tailoring polymers with pigments, additives and masterbatches. Clariant will introduce new products and demonstrate its full range of 3D printer filaments in a unique red color from ColorForward 2019 called 'Protect the core.' ColorForward is the annual color forecasting guide for the plastics industry developed by Clariant ColorWorks, released December 14, 2017.
"Clariant is focused on providing materials and services that 3D printing customers require. China is a very important market for Clariant and where a major portion of our 3D printing business is based. By participating in TCT Asia 2018, we believe we can demonstrate how desirable our products and services are for the Chinese and global 3D printing market," said David McCann, Senior Business Architect with Clariant's 3D printing business.
"Our dedicated 3D printing R&D team works closely with customers to ensure appropriate polymers, pigments and additives are selected for their function. We provide testing and 3D printing services to ensure the printability of Clariant 3D printer filaments," said Joanna Marguier, Senior Manager of R&D for Clariant's 3D printing business.
Clariant will exhibit these products and solutions at booth G50 at Hall N1 in the Shanghai New International Expo Center (SNIEC) on March 1-3, 2018, where its team of technical and customer service professionals will be on-hand to present their solutions and answer questions from visitors.
® TRADEMARK OF CLARIANT REGISTERED IN MANY COUNTRIES.