Clariant shows its full spectrum of pigments and dispersions at FESPA 2018 global print expo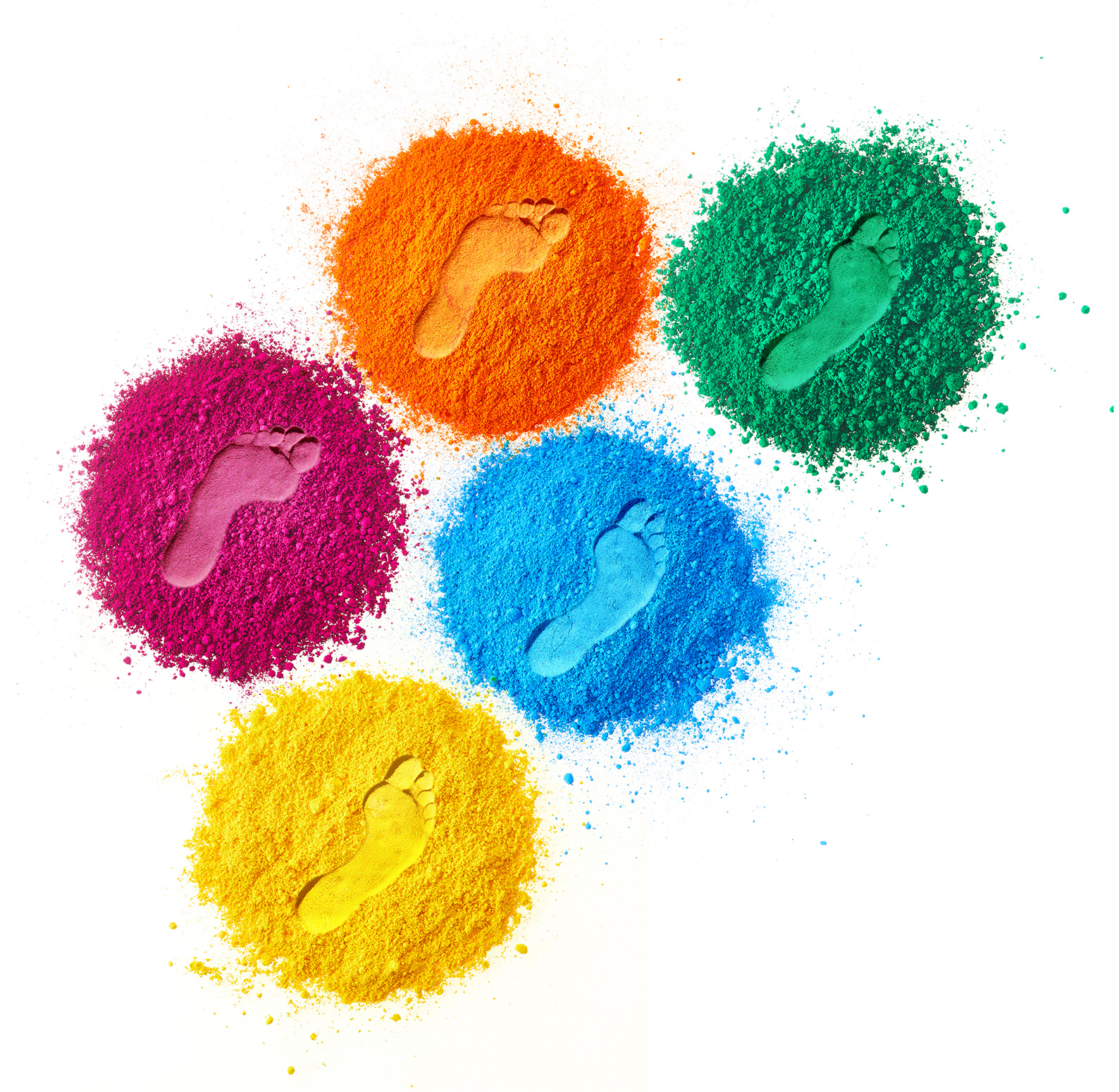 Range comprises dedicated products for inkjet and toner applications for non-impact printing
New pigments introduced to expand color gamut
Muttenz, May 15, 2018 – Clariant, a leader in specialty chemicals, is taking space at FESPA 2018 in Berlin on May 15-18 to show how its growing range of pigments, dyes and pigment preparations for inks and toners meets developing needs of customers in the digital print industry. FESPA is Europe's largest exhibition for the digital wide-format and graphic print industry, and Clariant will be on booth A39 in hall 3.1.
The company will premier new pigments for inkjet inks and will also highlight the support it provides to customers in regulatory compliance.
Clariant already offers many solutions for making inkjet inks and prints more colorful, but now it is broadening its palette with two new products, Ink Jet Magenta E-S VP6057 and Ink Jet Orange GR VP6102. As their names indicate, both are pigments for use in inkjet inks. They can be used in water-, solvent- and UV-based inks. Both pigments have excellent light- and weather-fastness properties, meaning they can be used in a wide variety of applications outdoors as well as indoors. Both also have low cation contents needed for high ink stability and reliable print performance.
Ink Jet Magenta E-S VP6057 is a blue shade magenta with excellent flow properties and long-term viscosity stability. It is characterized by very good transparency, very small particles and narrow particle size distribution. The combination of its very good flow properties and brilliant shade (high chroma) make it superior to other common PR122 grades (quinacridone pigments) currently available on the market.
Ink Jet Orange GR VP6102 is unique in that it is the only Pigment Orange 43 grade pigment commercially available that has been designed specifically for digital inks. It exhibits one of the most brilliant orange shades of all orange pigments.
"The traditional CMYK four color system (cyan, magenta, yellow, black) has certain restrictions regarding color gamut, which is why more color pigments for printing are now trending," says Rüdiger Baur, Head of Global TM NIP & Color Filter, BU Pigments at Clariant. "Expanding the gamut with additional colors –  orange and also green and violet – is gaining more attention, especially in graphic arts (flyers, brochures) and packaging (labels, food boxes)."
During the show, Clariant will provide visitors with information on its wide range of existing solutions for digital package printing, including pigments not only for inks but also for liquid toners for labels and packaging. In addition, it will show color solutions for short-run digital publication printing. Clariant produces the full range of process colors as well as shading colors.
"Clariant is present in markets all around the world with a dedicated product range for different aspects of non-impact printing," says Christian Zeh, Senior Technical Manager, BU Pigments at Clariant. "That means pigments and dyes, including Duasyn SF (salt free) purified inkjet grades, Hostacopy and Hostajet preparations, Charge Control Agents (CCAs) and – in selected regions – pyrogenic silica for toner.
"In fact, Clariant has one of the widest ranges of colorants and dispersions for inkjet printing. We develop our products according to current and future market needs, enabling our customers to manufacture state-of-the-art inkjet inks, and to ultimately deliver the constant innovation expected by end-users and consumers."