Clariant wins contract to supply CATOFIN® catalysts for world's largest propane dehydrogenation unit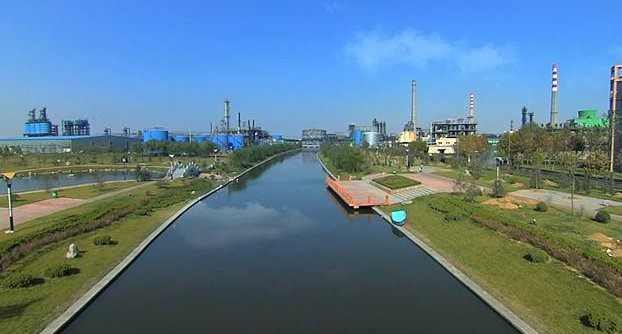 Highly reliable propane dehydrogenation unit for Jinneng Science & Technology Company to produce 900,000 MTA of propylene
Plant concept combines CB&I's CATOFIN technology with Clariant's customized catalysts and Heat Generating Material
Design allows more economical and sustainable production to meet growing propylene demand
Munich, May 2, 2018 – Clariant, a world leader in specialty chemicals, today announced that it was awarded a contract by Jinneng Science & Technology Company, to design the world's largest single-train propane dehydrogenation unit in collaboration with CB&I. The plant will be located in Qingdao, Shandong Province, China and have the capacity to produce 900,000 metric tons per annum (MTA) of propylene when completed.
The project is based on CB&I's advanced CATOFIN propane dehydrogenation technology combined with Clariant's custom-made CATOFIN catalyst and Heat Generating Material. The partners have previously collaborated on numerous projects to design specialized propane dehydrogenation units both in China and around the world.
The CATOFIN process is a proven and highly reliable technology of producing olefins, such as propylene or isobutylene, from light paraffin feedstocks with high operational reliability and efficiency. Based on Clariant's state-of-the-art catalysts, the technology allows maximum conversion of raw materials at optimum reactor pressure and temperature, resulting in high yields at lower operating costs. Incorporated into the process, Clariant's patented metal-oxide Heat Generating Material further increases the catalyst's selectivity and yield, while conserving energy and reducing emissions.
Jinneng Science & Technology Company, is a major industrial producer of fine chemical products and coal chemical products. As sustainability is a core component of their business strategy, the company integrates energy efficiency, environmental protection and innovative recycling practices into all production processes.
Mr. Qingping Qin, Founder and CEO of Jinneng Science & Technology Company commented, "We are proud to be building the world's largest propane dehydrogenation unit using the proven and advanced CATOFIN technology. It will enable us to generate tremendous economic benefit and to realize our ambitious development strategy in the years to come."
Stefan Heuser, Senior Vice President & General Manager Business Unit Catalysts at Clariant, also welcomed the news, stating, "Clariant is honored to be part of this historic project for Jinneng Science & Technology Company. We share their passion for sustainability, which is an integral part of our innovation chain. Our CATOFIN catalysts and Heat Generating Material are perfect examples of how we are constantly developing new and improved products and services to help our customer meet their needs."
CATOFIN® IS A TRADEMARK OF CLARIANT REGISTERED IN MANY COUNTRIES.