Clariant highlights colorful solutions for latex at IRGCE 2018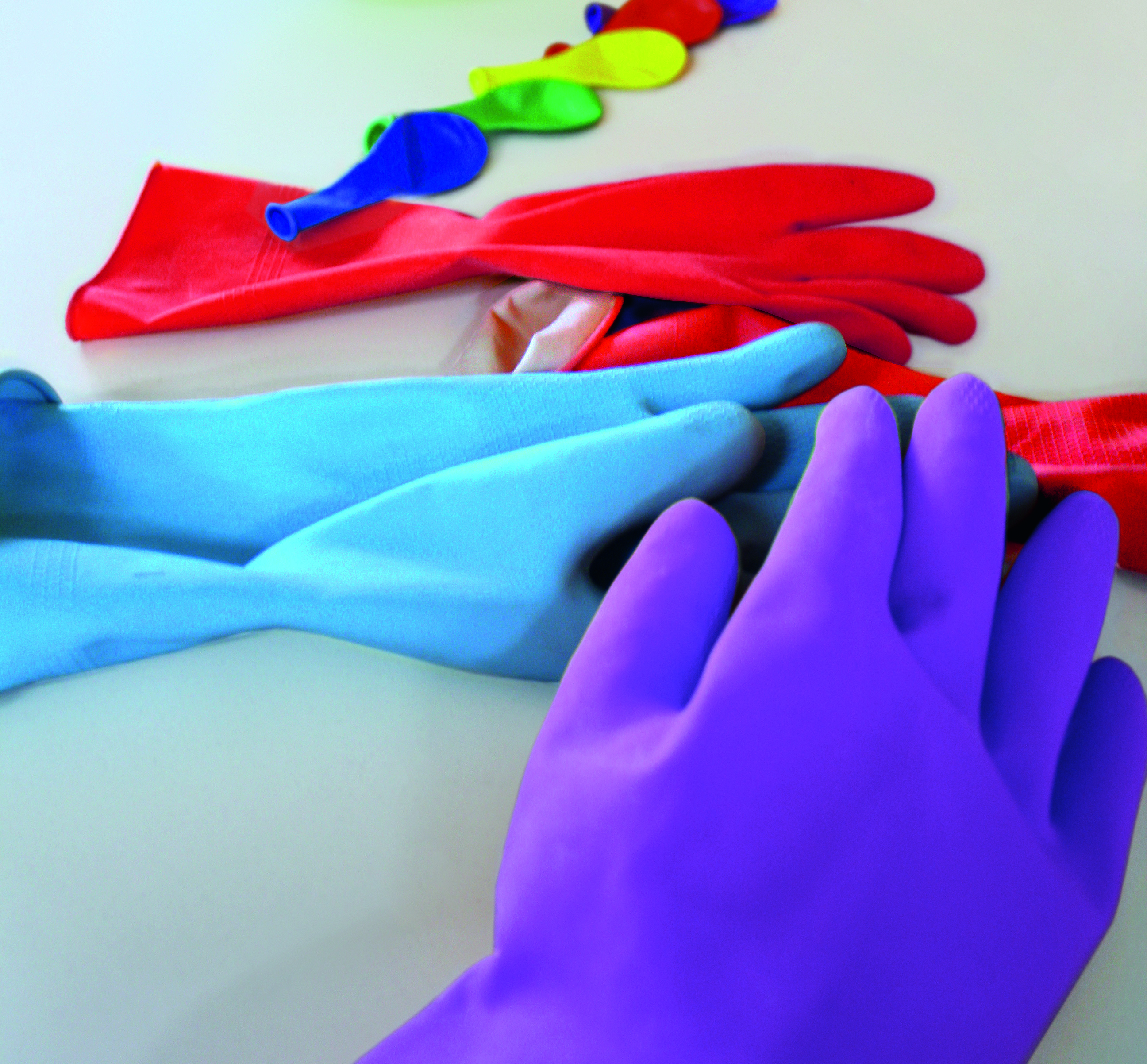 Clariant to participate at 9th International Rubber Glove Conference and Exhibition (IRGCE) 2018, Kuala Lumpur, Malaysia from 4-6 September
Listed core colorants of the individual basic pigments are in compliance with 21CFR 178.3297, the US regulation for rubber articles intended for repeated use in food contact applications
Colorants that underline best cost-effectiveness in various latex applications will also be highlighted at IRGCE
Singapore, August 28, 2018 – Clariant, a world-leader in specialty chemicals, will take part in this year's International Rubber Glove Conference and Exhibition (IRGCE) to be held from 4-6 September 2018 at the Kuala Lumpur Convention Centre in Kuala Lumpur, Malaysia. Clariant will showcase its outstanding colorant and pigment formulations to help customers meet specific quality assurance standards, while offering significant product benefits supported by their strong competence in color technology.
With latex products coming from South East Asia continuing to play a dominant role in the global glove market, manufacturers in the region are increasingly under pressure to not only fulfill growing market demand, but also satsify specific compliance requirements for the European and US markets. As a leading supplier of colorants dedicated to latex applications, Clariant will showcase its dedicated solutions for helping glove manufacturers meet these challenges at IRGCE.
Versatile colorants offering great features
Clariant's wide range of colorants and pigments are known to offer excellent versatile functionality. Among the featured products at IRGCE is Colanyl® 500, a range of aqueous, binder free pigment preparations. It is specially developed for modern low VOC applications by manufacturing without alkyl phenol ethoxylated (APEO) additives. Colanyl 500 products are also based on non-ionic and/or anionic wetting and dispersing agents. Therefore, processing of Colanyl 500 preparations is facilitated by their excellent stability to settling and skinning.
Assurance: colorants fulfilling specific requirements in the EU and the US
Clariant understands that some customers are placing a stronger emphasis on satsifying relevant regulatory requirements, particularly those products that are destined for the EU or US markets. Therefore, at IRGCE Clariant will showcase selected colorants and pigments that comply with particular standards relative to these regions.
Among them will be selected Cosmenyl® series that complies with requirements for cosmetic colorants in Cosmetic Directive 76/768/EEC imposed by the European Commision on cosmetic products. Together with selected Flexonyl® and Colanyl 500 colorants, they meet the purity requirements for heavy metal trace impurities and the content of primary aromatic amines as covered by EU standard EN 71-9, as well as the Community of Europe Resolution AP (89)1. For the elements specified in EN 71-3 resp. 2009/48/EC for colorants that are produced for the coloration of toys, Clariant follows the ETAD recommendations' listed products by measuring the total element content.
Clariant will also showcase at IRGCE selected colorants that fulfill specific US regulatory requirements. These include the Colanyl and Cosmenyl ranges of individual basic pigments for special pigment preparations that comply with US regulation for rubber articles intended for repeated use in food contact applications FDA 21CFR 178.3297. The highly concentrated, APEO-free aqueous pigment preparations are readily mixable in water-based systems for excellent color yield.
Benefit: Cost-efficient colorants for latex application
Customers who do not need to export their products to regions with specific regulatory standards, have a stronger focus on cost efficiency and therefore Clariant will also highlight selected products for this particular category during IRGCE.
The "regional version" of Colanyl, CC Fine Paste® and FlexonylWF colorants provide higher cost-efficiency. Without product attributes designed to satisfy particular compliance requirements, these products are best suited for cost-sensitive applications in which no specific regulations apply. These aqueous pigment preparations are manufactured without ethoxylated alkyl phenols (APEO) and can be added directly into any latex systems for excellent color yield.
"Clariant will leverage the occasion of IRGCE 2018 to demonstrate our full line-up of colorants to glove manufacturers in the region. While some of these colorants and pigment products are able to help meet some of the latest regulatory requirements on ecology and sustainability, others are able to offer outstanding cost-competitiveness in meeting different budgetary demands," says Mark Seow, Head of Marketing & Sales, Southeast Asia Pacific & Korea, Clariant Business Unit Pigments.
Competence: localized technical service and expertise
Clariant's customers in the region will also be able to benefit from outstanding support and technical service available from Clariant's Pigments business unit in the South East Asia & Pacific region. Its ASEAN Pacific Technical Application Center has been upgraded in capacity to allow the business unit to provide comprehensive and further customizable technical services to customers from multiple industries in the region, such as coatings, paints, printing, plastics and other specialized applications.
With the upgraded laboratory, Clariant is also able to better support the increasing demand in both local and regional markets more efficiently, as it continues to build on its dedication to offering innovative and sustainable solutions to customers from various industries.
Clariant's technical and customer service teams will be on site at their booth No.E51 at the Kuala Lumpur Convention Centre during the three-day exhibition to provide visitors further information on products and solutions available from Clariant.
® TRADEMARK OF CLARIANT REGISTERED IN MANY COUNTRIES.