Clariant's shareholders approve all agenda items at Extraordinary General Meeting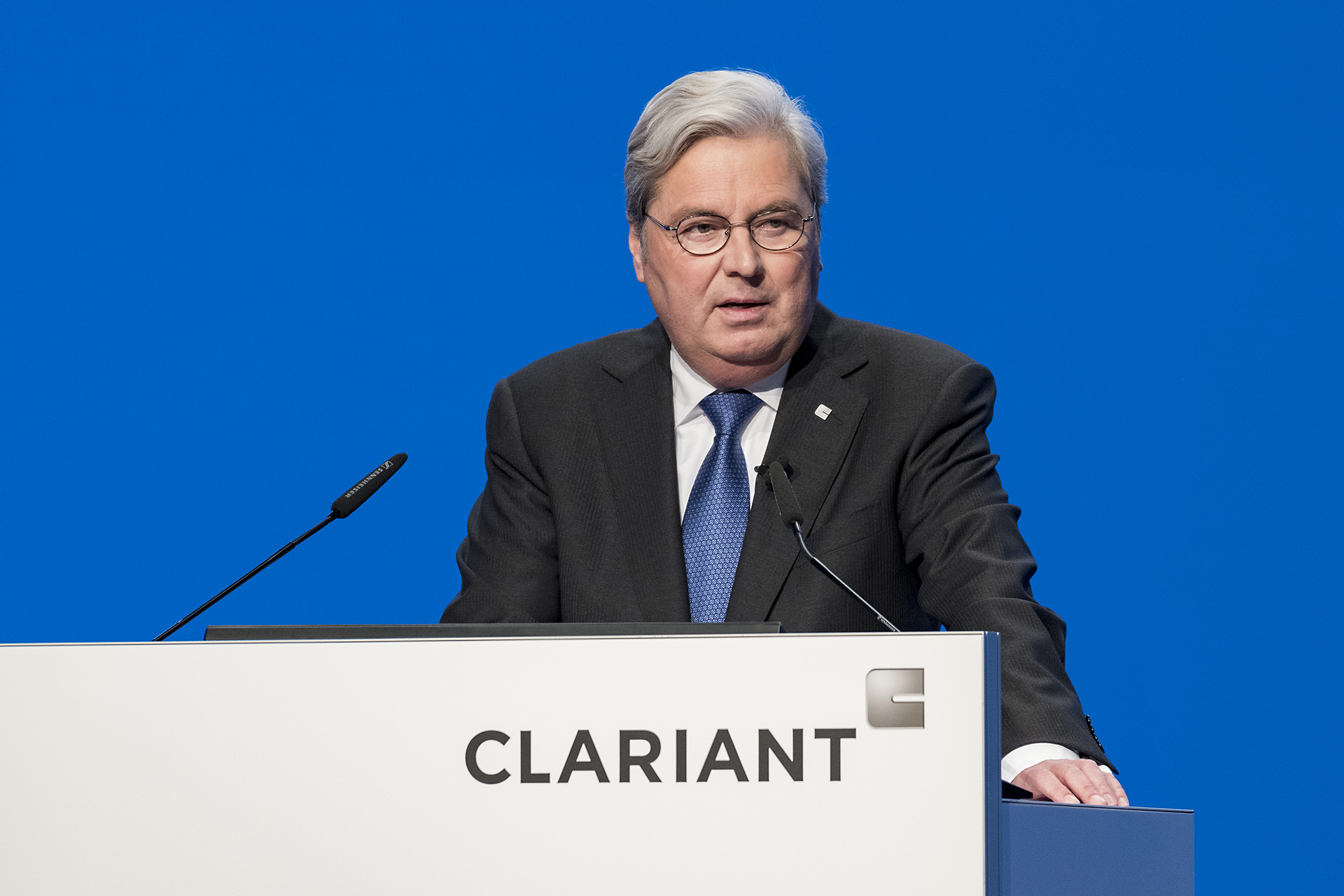 All agenda items related to the recently announced governance agreement between Clariant and SABIC approved
Abdullah Mohammed Alissa, Calum MacLean, Geoffery Merszei and Dr. Khaled Hamza Nahas newly elected as members of the Board of Directors
Hariolf Kottmann newly elected as Chairman of the Board of Directors
Muttenz, October 16, 2018 – At today's Extraordinary General Meeting in Basel, the shareholders of Clariant Ltd, a world leader in specialty chemicals, approved all agenda items and proposals put forward by the Board of Directors. The meeting was attended by 264 shareholders and shareholder representatives accounting for 232 674 947 shares or 70.10 % of the share capital of Clariant.
All agenda items were related to the governance agreement between Clariant and SABIC (Saudi Basic Industries Corporation). Both parties entered into this governance agreement on September 17, 2018, to reflect that SABIC is the largest single shareholder in Clariant after acquiring 24.99 % of the Clariant Ltd's shares.
Hariolf Kottmann, Chairman of Clariant's Board of Directors, said: "I am very honored by the support of all our shareholders for my election. I look forward to this new role and the cooperation with the other board members as well as Ernesto Occhiello as CEO in continuing Clariant's long-term vision of becoming one of the world's leading companies for specialty chemicals."
"It has been an honor for me to have served Clariant over all these years and I am happy to hand over this responsibility with the company in good shape and entering a new stage in its development", stated Rudolf Wehrli, former Chairman of Clariant's Board of Directors.
Ernesto Occhiello, Clariant's new CEO, said: "From today on, I am a proud employee of Clariant and, together with my colleagues, I will do everything to make Clariant a world leader in high value specialty chemicals."
Nominated by the Board of Directors, Abdullah Mohammed Alissa (62), a Saudi-Arabian citizen, Calum MacLean (54), a British citizen, Geoffery Merszei (67), a US citizen and Dr. Khaled Hamza Nahas (69), a Saudi-Arabian citizen, were elected as board members by a majority of the votes. Rudolf Wehrli and Peter Chen stepped down from the Board of Directors. Rudolf Wehrli also resigned as the Chairman of Clariant Ltd and from the Compensation Committee. As a result, the Clariant Board of Directors was expanded to twelve members. Hariolf Kottmann was elected as Chairman of the Board of Directors by a large majority. Furthermore, the Board's Compensation Committee was increased from three to five members, and proposed candidates Abdullah Mohammed Alissa, Claudia Suessmuth Dyckerhoff and Susanne Wamsler were also elected by a majority of the votes.
All newly elected members of the Board of Directors were appointed until Clariant's Annual General Meeting 2019, which is scheduled to take place on April 1, 2019.
The proposal for an increase in the maximum total compensation of the Board of Directors, necessitated by the expansion of the Board from ten to twelve members, was approved by a majority of the votes.
A proposal to amend the Articles of Association of Clariant Ltd by inserting a transitional provision that allows Board members to hold up to six mandates in public companies until the Clariant Annual General Meeting of 2022 was also approved by a majority of the votes.