February 18, 2019
Clariant is recognized by Anglo American as best supplier of 2018 in the sustainability category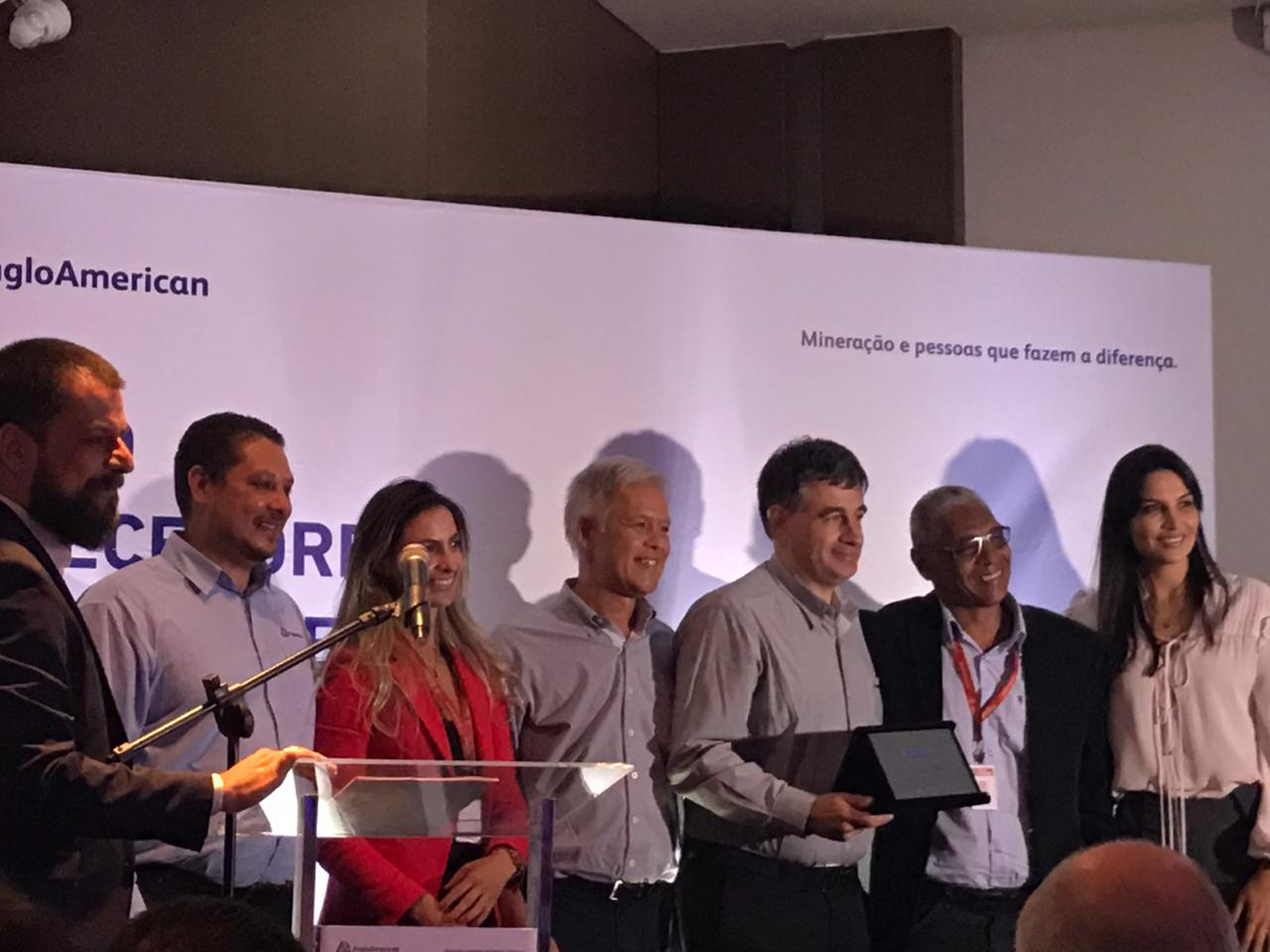 Clariant was awarded for the second consecutive year as outstanding supplier by the customer Anglo American
The company achieved 1st place in Sustainability, specifically related to its social project developed in partnership with SESI
This award is offered to strategic and tactical suppliers involved in the production of iron ore in Brazil
São Paulo, February 18, 2019 – Clariant, a focused and innovative specialty chemical company, was awarded the 2018 Outstanding Supplier award in the category of Sustainability for the second consecutive year, elevating the company's profile as among the best business partners of Anglo American, one of the largest mining companies in the world.
In partnership with Anglo American, the Minas Gerais State Industry Federation and the Industry Social Service (SESI), Clariant has been conducting the Sports Schools Project for over two years, reaching more than 140 public school students in the city of Itapanhoacanga, Minas Gerais. Among the many benefits that this program has provided to the local community, reduced school absenteeism and better relationships between students and their teachers and family members are the most noteworthy.
"It is with great satisfaction that we have received this special recognition from our customer, with whom we share the commitment of supporting local communities and contributing to their development, as part of our strategic pillar Add Value with Sustainability," states Nilson Bartalini, Clariant Mining Solutions Manager for North region of South America.
The Outstanding Suppliers award is offered by Anglo American to strategic and tactical business partners who specialize in the production of iron ore in Brazil. The evaluation takes into consideration the company's technical and operational performance, compliance with safety and environmental performance indicators, as well as social actions implemented in local communities.