Clariant's StyroMax® UL3 catalyst delivers excellent results at Shandong Yuhuang styrene plant in China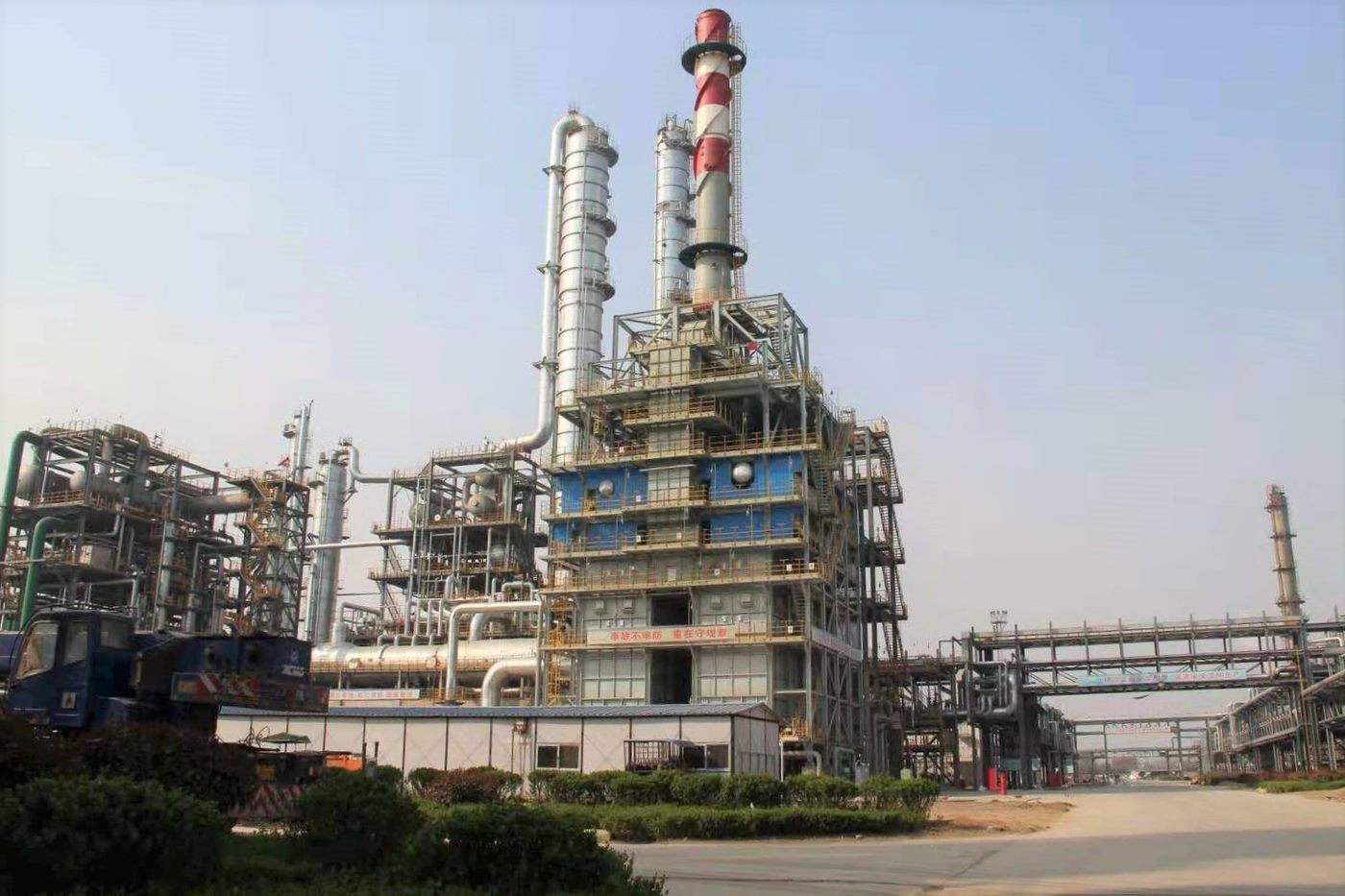 Next-generation catalyst achieves high activity and selectivity in styrene monomer production at ultra-low steam-to-oil conditions
Plant productivity improved to 120% of design capacity, steam consumption reduced significantly
Economic benefit for Shandong Yuhuang Chemical could amount to more than $15 million annually
Munich, February 12, 2019 – Clariant, a world leader in specialty chemicals, today announced the successful performance of its StyroMax UL3 ethylbenzene dehydrogenation catalyst at the styrene monomer production facility of Shandong Yuhuang Chemical (Group) Company. Located in Heze City, Shandong Province, China, the facility began start-up of the catalyst in March 2018, and already reports highly satisfactory results, with increased yields and greater production efficiency.
"Over the past ten months, the catalyst has demonstrated outstanding results," said Mr. Yandong Zhang, General Manager of Shandong Heze Yuhuang Chemical Co. Ltd. "The productivity of our styrene monomer reached 120% of designed capacity within 3 months of start-up. We achieved nameplate capacity much more quickly than any other catalyst, and we attribute this success to the performance of StyroMax UL3, as well as the engineering support provided by Clariant Catalysts for optimal operation performance."
The Shandong Yuhuang styrene monomer production unit has improved productivity by 50 kilotons/year, which represents a value of approximately $13 million. Furthermore, the catalyst achieved this favorable performance at a stable steam-to-oil ratio as low as 1.1 by weight, thereby providing additional savings of around $2.5 million from reduced steam consumption. As StyroMax UL3 is expected to continue its strong performance, Shandong Yuhuang anticipates a total savings of more than $15 million annually.
Founded in 1986, Shandong Yuhuang has developed from a small private plant into a large, privately-owned company with 5 production locations, 15 subsidiaries, and more than 5000 employees. The company's main products include styrene, gasoline, diesel, MTBE, DME, isobutylene, polystyrene, and polypropylene, among others. As a quickly-growing manufacturer of chemicals and plastics, Shandong Yuhuang is continually looking at innovative solutions to drive down costs.
Introduced in 2016, StyroMax UL3 was developed to reduce process expenses for styrene producers operating at ultra-low steam-to-oil ratios. Whereas previous catalysts could offer either high activity or selectivity at such conditions, StyroMax UL3 is the first catalyst to offer both. Its activity increases styrene monomer yields, while its improved selectivity minimizes the formation of by-products, such as toluene and benzene, which are typically less valuable than styrene monomer. Due to its suitability for ultra-low steam-to-oil ratio operation (approx. 1.0 by weight ratio), the catalyst reduces steam consumption, thus enabling a far more sustainable and economical means of styrene production.
In addition, Clariant Catalysts also offers its customers dedicated engineering support. This includes start-up services when the plant is first placed online, and subsequent assistance to maintain optimum operation performance of catalysts, as well as onsite troubleshooting services when required.
Stefan Heuser, Senior Vice President and General Manager Business Unit Catalysts at Clariant, stated, "We are honored to partner with Shandong Yuhuang as an industrial reference in China for StyroMax UL3 and are delighted that the results match both our high expectations. Besides the economic advantages presented by the catalyst, we are pleased that our technical service support is another key factor customers choose to work with us."
StyroMax® IS A TRADEMARK OF CLARIANT REGISTERED IN MANY COUNTRIES