April 22, 2019
Clariant introduces solutions for a smarter and more sustainable world at Feiplastic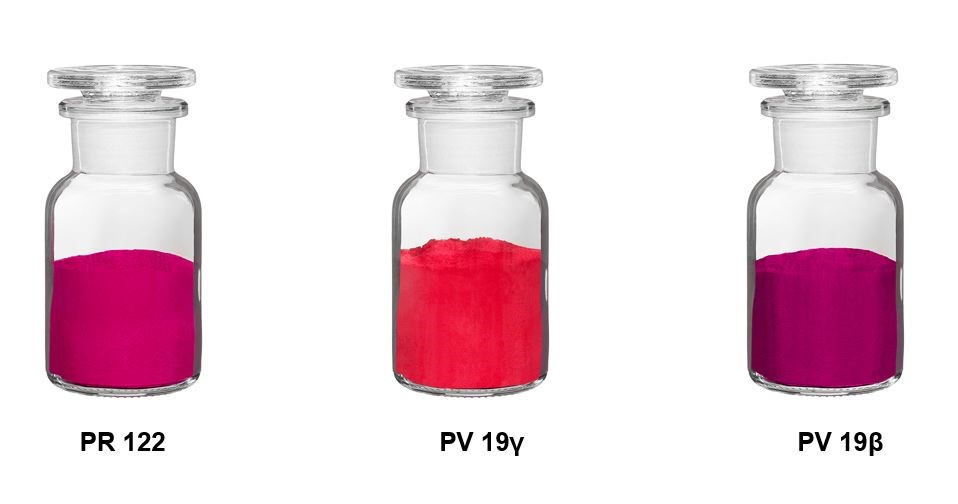 Pigments, masterbatches and additives for co-creation projects with customers
Resource savings, recycling, and safer fire protection & coloration high on the agenda
Meet the Clariant team at Feiplastic, Booth B45, April 22-26, Expo Center Norte, SP, Brazil
São Paulo, April 22, 2019 – Clariant, a focused and innovative specialty chemical company, gives center stage at Feiplastic 2019 to the power of co-creation and collaboration in advancing the sustainability of Latin America's plastics industry, its products and the many markets it serves (Booth B45).
To support the industry's increasing sustainability focus and initiatives, Clariant concentrates on collaborative projects with customers to develop tailor-made solutions that address the specific needs of manufacturers, converters, market segments and end-users without compromising functionality or efficiency. Providing an overall more sustainable approach to manufacturing plastic products, Clariant offers innovations that use renewable raw materials and are more eco-compatible across the product's lifecycle. These are complemented by safer technological solutions that help customers save energy and natural resources. Emphasis is placed on reducing complexity and resin use while increasing performance too. Many products are certified with the Clariant EcoTain® label, which demonstrates outstanding performance when assessed across 36 sustainability criteria.
Highlights from Clariant's pigments, additives and masterbatches portfolios where introduced at Plastimagen (Mexico, April 2-5, 2019) and are now presented at Feiplastic:
Supporting the momentum to boost recycling rates, Clariant introduces a polymer stabilizer used to increase plastic waste recycling in polyolefin film manufacture. AddWorks® PKG 906 is particularly suited for BOPP production – widely used as a packaging material for food produce and confectionary – while also applicable to cast and blown film process. It prevents gel or black spot formation and protects the recycled resin keeping normal line running speeds without inducing film breakages. It generates raw material cost savings by replacing virgin resin with higher amounts of recycled film or resin and comes as easy-to-feed free-flowing granules.
High performance processing stabilizer AddWorks LXR 568 provides superior MFR stability and excellent color protection. Together with a phenolic antioxidant it gives superior heat stability. It prevents the degradation of plastic resin, making it more durable and extending its lifetime.
Clariant offers a number of solutions to reduce resource consumption during production. Hydrocerol® foaming agents reduce the weight and density of plastic articles, strengthening their structure and lowering the amount of materials discarded into the environment, as well as reducing the consumption of energy during production.
Clariant's HiFormer™ liquid masterbatches similarly can reduce the consumption of energy and also water in production processes, while their concentration of pigments and additives also reduces the quantity of materials to be transported and stored.
Consumers can also benefit from safe, sustainable bold coloration of toys and lifestyle goods thanks to pigments like PV Fast™ Yellow H4G. The yellow organic pigment is especially designed to replace harmful lead chromate pigments, contributing to a safer, healthier environment both for workers and product users.
Staying with enhanced safety, smartphones and other electronic devices can benefit from EcoTain certified Exolit® OP 1400, a halogen-free flame retardant with UL 94 Vo performance down to 0.4mm that also enables the molding of complex polyamide parts with no mold deposits or blooming.
Renewable raw materials make a positive impact in several areas – from packaging, toys, textiles to automotive. PV Fast Pink E, a pigment with excellent light – and weather fastness, which adds "wow-factor" to high-end applications, features non food-competing renewable raw materials. As does the EcoTain certified Licocare® RBW range of lubricating and dispersing agents. Based on renewable crude rice bran wax, these agents fulfil the highly demanding requirements set, for example, by the transportation and electrical and electronic industries, offering productivity and quality benefits through improved melt flow, lower mold release force for parts and allowing a more homogenous distribution of pigments.
Monica Ferreira Vassimon, Clariant Region Head Latin America, comments: "Latin America's plastics industry is looking for ways to improve not just its own sustainability but to positively impact the diverse markets it serves. Sustainability is a key factor in our projects with customers, alongside their priorities for maintaining performance and product functionality. By collaborating, we are able to bring solutions to market that have positive benefits for the environment as well as manufacturing efficiency."
For more information on Clariant's extensive solutions visit the team at Feiplastic 2019, Booth B45. April 22-26, Expo Center Norte, São Paulo, Brazil.
™ TRADEMARK
® TRADEMARK OF CLARIANT REGISTERED IN MANY COUNTRIES.