Clariant leads the way on innovative and sustainable solutions for Chinese plastics sector at ChinaPlas 2019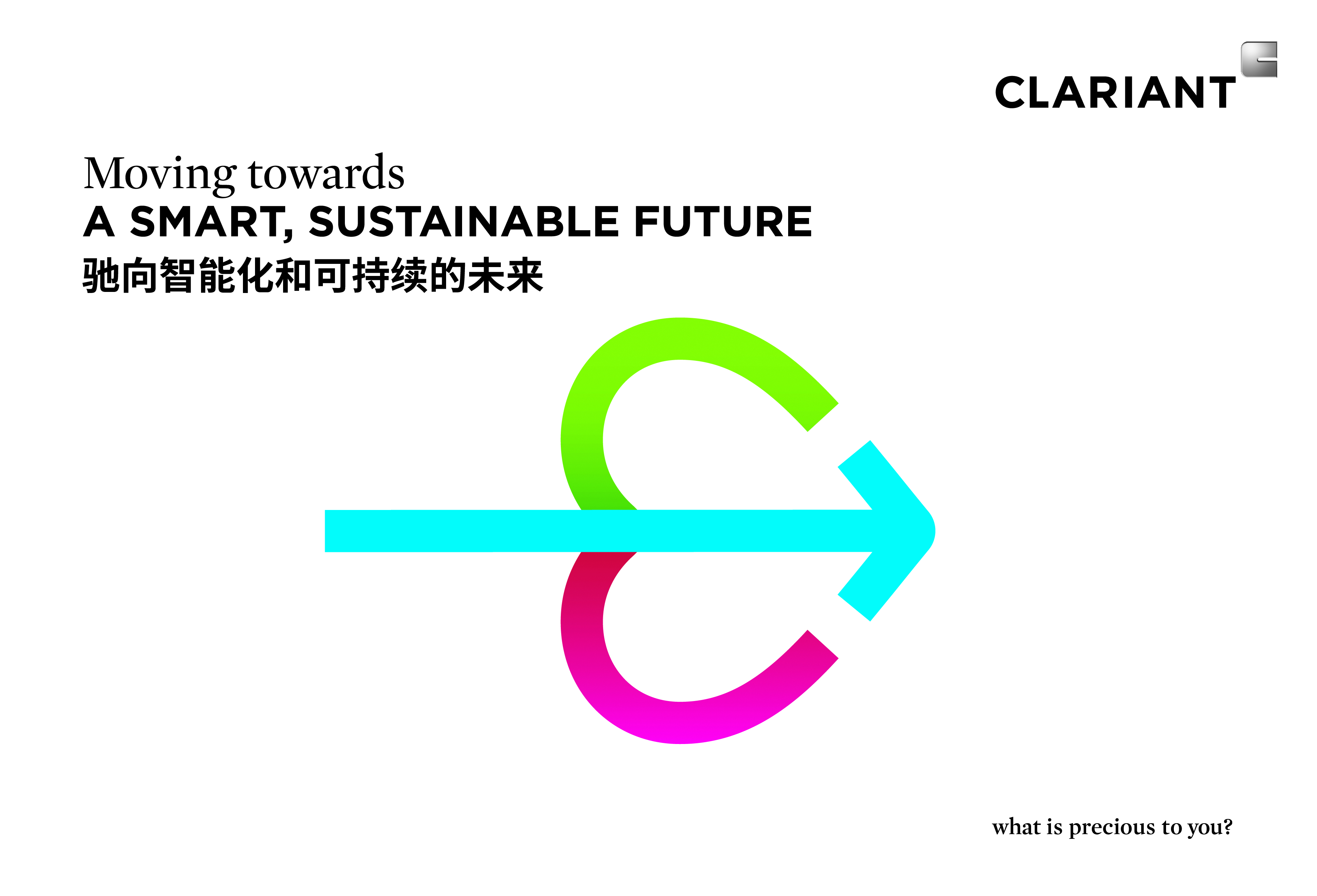 Clariant to host in-depth seminars emphasising sustainable solutions to meet increasingly stringent Chinese environmental regulations
Clariant Additives highlight effective solutions to advance e mobility in China
Innovative forecasting and anti-counterfeit solutions support quality plastics manufacturing
Shanghai, May 8, 2019 – Clariant, a focused and innovative specialty chemical company, will host two in-depth half-day seminars on e-mobility and sustainability solutions respectively for the Chinese market during ChinaPlas, held in Guangzhou, China, 21st-24th May.
While there are ever-growing demands from local customers for increased productivity and reduction in operating costs, the Chinese government continues to implement and accelerate its "greener future" strategy. In particular, they are now attributing great importance to e-mobility, supporting it with new policies incentivizing increased use of new energy vehicles. As a global leading company focused on innovation and sustainability, Clariant collaborates closely with customers and partners to develop fit-for-purpose solutions and services for the Chinese market.
The first seminar, hosted by Clariant's Additives business, under the theme "Moving Towards a Smart, Sustainable Future," will showcase the company's dedicated solutions for e-mobility to support a more sustainable automotive industry in China. Such solutions include Clariant's Exolit® OP flame retardants, AddWorks® for polymer stabilization and bio-based Licocare® waxes for highly effective lubricating and dispersing applications – all of which deliver exceptional value and high performance.
The second seminar, to be held by the company's Masterbatches business, will comprise thought-provoking presentations on sustainability, its impact on the Chinese plastics industry, in addition to highlighting Clariant's innovative solutions for the sector. Such solutions will include the PLASTIWARD™ in-plastics anti-counterfeiting security system and color trend forecasting tool, ColorForward®. During the break-out sessions, Clariant will share insights on plastic-related topics, such as Glocality, Innovation, Smart Spending and Sustainability.
"ChinaPlas  is the country's leading annual platform for showcasing the latest innovations and trends in the plastics industry," said Fu Cai Wang, Clariant's China President. "Our participation is part of Clariant's 'Fringe to Core' China strategy, which seeks to increase local insight and provide greater opportunities – both in terms of partnerships and innovation – in order to help us meet the emerging, but exacting, needs of this highly dynamic market."
To learn more about Clariant's innovative solutions for the Chinese plastics sector, please attend our seminars on May 23rd at the following locations:
Moving towards                                      
A SMART, SUSTAINABLE FUTURE
9:45-12:30, May 23, 2019
No.5 Meeting Room, Zone B, Level C
China Import & Export Fair Complex,
Pazhou, Guangzhou
Drive Excellence                                            
for our future
13:30-17:40, May 23, 2019
Ballroom A+B, 3F, the Westin Pazhou
681 Fengpu Zhong Road,
Hai Zhu District, Guangzhou
™ TRADEMARK
® TRADEMARK OF CLARIANT REGISTERED IN MANY COUNTRIES