Clariant launches new bio-based additives to reduce resource consumption in plastic loops at K 2019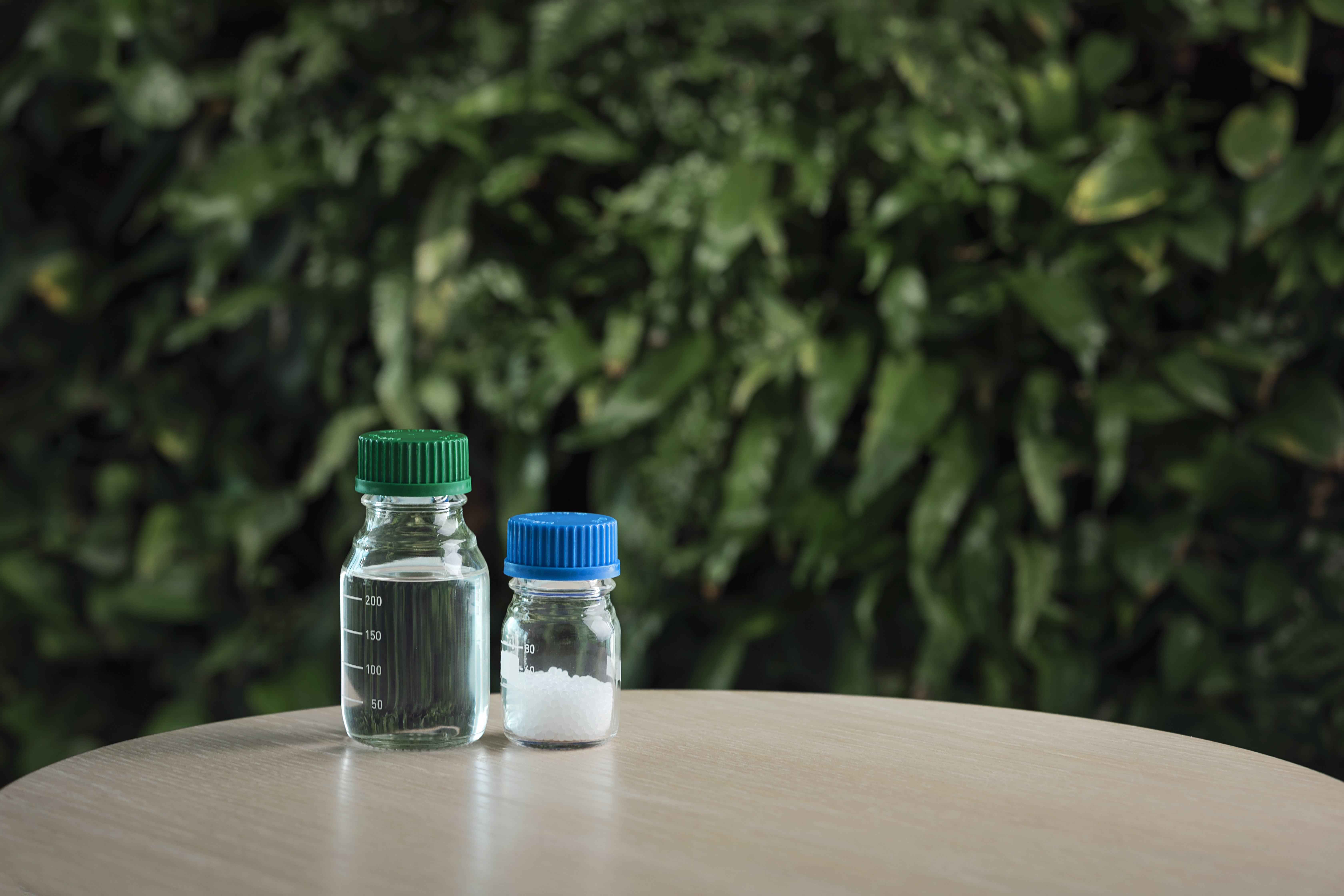 Unique partnership with the sustainable hydrocarbon leader Neste supports launch of renewable olefin feedstock based additives
Clariant introduces 11 new additives based on renewable feedstock under the Exolit® OP Terra and Licocene® Terra brands
Clariant also introduces 2 new natural-based waxes and dispersing agents for engineering plastics and biopolymers: Licocare® RBW 360 TP Vita and Ceridust® 1060 Vita
Muttenz, October 18, 2019 – Clariant unveils new high-performance additives promoting reduction in the consumption of fossil resources, to support the creation of value chain cycles which utilize viable and sustainable renewable sources and combat climate change.
New at K 2019: Clariant has teamed up with renewable hydrocarbon producer Neste to offer a wide range of additives based on mass balance certified ethylene and propylene from renewable feedstock, which reliably deliver both high performance and sustainability. Neste's renewable hydrocarbons are based on sustainably produced bio-based raw materials, such as waste and residue oils, so they help in reducing consumption of fossil resources, and fossil-based carbon emissions to the atmosphere. As an outcome of this cooperation, Clariant is launching new 'Terra' designated additives solutions, like-for-like drop-ins, performing precisely as fossil-based equivalents with no need to retest, renew registrations or to modify production processes or equipment and carrying a mass balance certification:
New Exolit OP Terra range, renewable-based halogen-free flame retardants with six new product launches, delivers the well-known performance and sustainability advantages of Clariant's fossil-based Exolit OP flame retardants. These halogen-free flame retardants are the first to be based on renewable sources and to be proven not to interfere with the recycling process. They achieve UL 94 V-0 rating with stable flame retardancy even after multiple recycling processes. Application areas include electronic and electrical equipment, and automotive components.
New Licocene Terra range is a renewable feedstock version of Clariant's famous Licocene range including both waxes for plastic processing and Performance Polymers (LPP) as hot melt adhesives that allow bonding and debonding and improve the recyclability of post-industrial and post-consumer waste. For example, post-consumer waste carpets can be recycled cradle-to-cradle at very high material yields and significantly reduced energy.
Among the five new Licocene Terra products based on renewable feedstock, two are specifically targeting plastics processing: Licocene PE 4201 Terra, a highly valuable lubricant for polyolefins and nucleating agent for EPS and Licocene PP 6102 Terra, an excellent external lubricant for PVC extrusion and dispersing agent for pigments and additives in masterbatches.
In addition to its Terra range, Clariant introduces its new Vita range range consisting of six rice bran wax based solutions for formulators of high-performing engineering plastics, bioplastic compounds and masterbatches. Based on non-food competing feedstock, these are the first products to carry Clariant's Vita designator for products from natural origin with at least 98% RCI, Renewable Carbon Index, renewable content.
Among the Vita range, new Licocare RBW 360 TP Vita is a multifunctional additive that provides a special combination of lubrication and nucleation in engineering plastics, particularly in polyamides. As a result of its favorable chemical structure, Licocare RBW 360 TP Vita shows excellent thermal stability, low volatility and outstanding color stability. Application tests by Clariant in Polyamide 6.6 showed reduction of cycle times by -71% per molded part when adding Licocare RBW 360 TP Vita to the neat polymer.
New EcoTain® labelled dispersing agent Ceridust 1060 Vita – based on rice bran wax – enables excellent pigment dispersion in plastic parts made of polar engineering thermoplastics such as nylon, polyesters, TPU or biopolymers like PLA. It enables outstanding color strength at equal pigment dosing, reduced surface blooming and cleaner, brighter colors.
Stephan Lynen, Head of Clariant Business Unit Additives, comments: "We need to create better value cycles with minimum resource intensity and maximum resource reuse. Vast use of fossil resources triggers CO2 emissions and climate change. With current forecasts predicting as much as 20% of the world's oil production being used to make plastics by 2050, we need to reduce resource intensity by enabling more sustainable material choices – like increasing the use of renewables and natural, non-food competing feedstock. To offer this we need partnerships along the value chain. With Neste we have found a partner who is equally committed to creating a more sustainable future. Together we are now in the position to enable brand owners to deliver on their sustainability commitments and offer tangible options for consumers to switch to climate-friendlier alternatives."
Lars Börger, Vice President, Brand Owner Management, Neste's Renewable Polymers & Chemicals business unit, adds: "By working with partners like Clariant who share Neste's passion for developing renewable and circular solutions in order to create a healthier planet, we can be faster and bolder in making a difference. Our renewable hydrocarbons help reduce the fossil-based carbon emissions into the atmosphere."
To discover more on how Clariant is supporting a circular economy for plastics through sustainable innovations and collaborations, please visit us in hall 8A, booth J11.
Note to the editor:
In addition to new additives to reduce resource intensity, in advance of K 2019 Clariant has shared other additives and collaborations with partners along the plastics value chain to address the problem of plastic pollution. These include better additives fit for reuse and new additives to improve recycling of post-consumer and post-industrial waste, avoiding material degradation, odor and discoloration.
® TRADEMARK OF CLARIANT REGISTERED IN MANY COUNTRIES.