February 26, 2020
Clariant Masterbatches introduces new colors for high temperature resins used in FAKRA connectors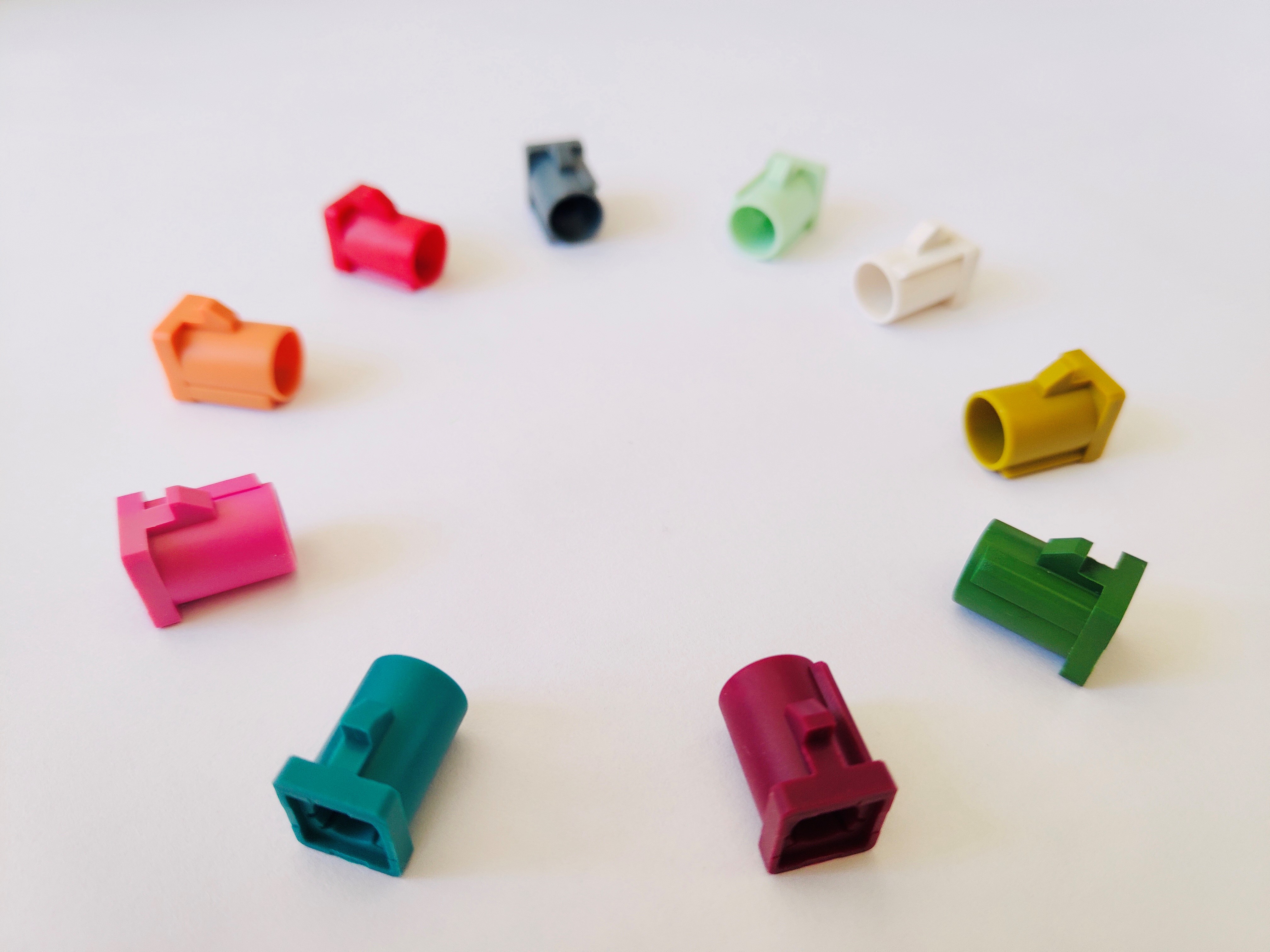 14 colors comply with automotive industry requirements and UL standards
Globally available in small quantities as production ramps up
Connectors needed in next-generation automobiles
Muttenz, February 26, 2020 – Clariant announces availability of color masterbatches for use in producing new FAKRA high-speed data connectors for next-generation automobiles. The new masterbatches, available in 14 standard colors, were developed by Clariant in cooperation with major global polymer producers. UL-Yellow Card listed, change controlled, and globally available, the color concentrates help ensure performance and color stability in high-temperature engineering plastics – including Nylon 66, polybutylene terephthalate (PBT) and polyphenylene amides (PPA) – used to make the FAKRA connectors.
This new application – FAKRA connectors are slated to begin appearing in 2021 model cars – poses a number of challenges. The connectors are color coded, so faithful reproduction of the standard hues is essential. They must be physically tough, electrically and fire safe. Additionally, they must tolerate not only the thermal stresses of injection molding and lead-free hot-air reflow soldering during assembly, but also the long-term mechanical and weathering stresses of under-hood, under-body, or outdoor automotive applications.
According to Peter Dufour, Global Segment Head and Business Development for Consumer Electronics, Electricals and Electronics at Clariant Masterbatches, satisfying this combination of requirements can be difficult.
"Clariant Masterbatches is one of the few companies that have the experience, knowledge and global capabilities to deliver a complete masterbatch solution," he says. "When mixed with natural resin, these new masterbatches produce materials that not only meet FAKRA standards for color, mechanical properties, and melt flow, but also meet UL94 flammability resistance requirements without the use of halogens or SVHCs (Substances of Very High Concern), either UL94 HB or V-0 rated."
With FAKRA connector production ramping up, Dufour adds that the new masterbatches arrive at an important time: "The market for FAKRA-compliant colored resins is in flux, with connector makers seeking reliable, color-stable supplies but in relatively low quantities. Molders are typically not yet able to commit to the large volumes that resin makers supply, especially in the initial stages of production or for the smaller colors' production. Clariant's masterbatches enable the creation of color-stable 'natural plus masterbatch' resin mixes of any volume, with any of a range of high-temperature engineering polymers, and in any of the 14 FAKRA standard colors."
Named for the German auto-industry group that developed the standard, FAKRA connectors provide 6 GHz of bandwidth to handle 5G cellular/data traffic and enable the next generation of automotive monitoring, diagnostic, safety, performance, navigation, and entertainment systems. FAKRA details 14 dimensionally standard plug/jack combinations, each assigned with a color, a function, and a coded mating configuration that prevents mis-connections. Connectors are made with high-temperature-resins (HTRs) because their coaxial circuits are often bonded to printed circuit boards (PCBs) using lead-free reflow soldering at peak temperatures of 260°C (500°F).
Clariant offers change-controlled manufacturing and technical support for FAKRA-compliant color masterbatches from facilities in Shanghai, Singapore, Ahrensburg, Germany, and Holden, Massachusetts respectively Albion, Michigan in the U.S.A.