Clariant to donate disinfectant to Swiss Federal Authorities to support COVID-19 measures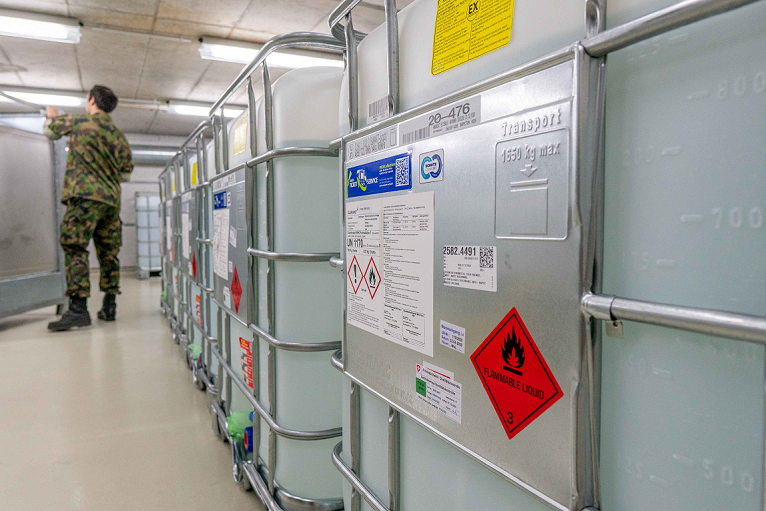 Clariant establishes cross-border supply chain for delivering disinfectant to Switzerland

Supply of approximately 80 tons of disinfectant per month for Swiss medical institutions     
Muttenz, April 28, 2020 – Clariant, a focused and innovative specialty chemical company, today announced it is donating approximately 80 tons of disinfectant per month to the Swiss Federal Authorities to support the protective measures during the COVID-19 outbreak. By establishing a supply chain with industry partners based in Germany and Switzerland, Clariant is able to provide disinfectant for Swiss medical institutions in need. The logistics competence center of the Swiss Army will support with the distribution. With its contribution, Clariant intends to help alleviate the limited availability of disinfectant in Switzerland during the COVID-19 outbreak.

"As a global company with its headquarters in Switzerland, it is natural that Clariant supports the Swiss Federal Authorities during these challenging times. I am especially proud of all our employees involved and the support provided by our partners CropEnergies and Brenntag. Successful cross-border cooperation between all parties was crucial for realizing this contribution", said Hans Bohnen, Chief Operating Officer of Clariant.

In order to realize its donation, Clariant worked closely with industry partners. The main ingredient, ethanol from renewable sources, is secured from CropEnergies, the largest European producer of renewable ethanol. Both companies were already working together to support the German State of Bavaria with disinfectant and were able to further enhance their cooperation. Using this raw material, chemical and ingredients distribution company Brenntag is able to produce disinfectant in accordance with official standards of the World Health Organization (WHO) at its locations in Basel and Lohn-Ammannsegg Switzerland. All costs involved with producing and delivering the disinfectant are paid by Clariant.