Textured hair, we've got you! Introducing the effective formulations of Clariant's The Curl Project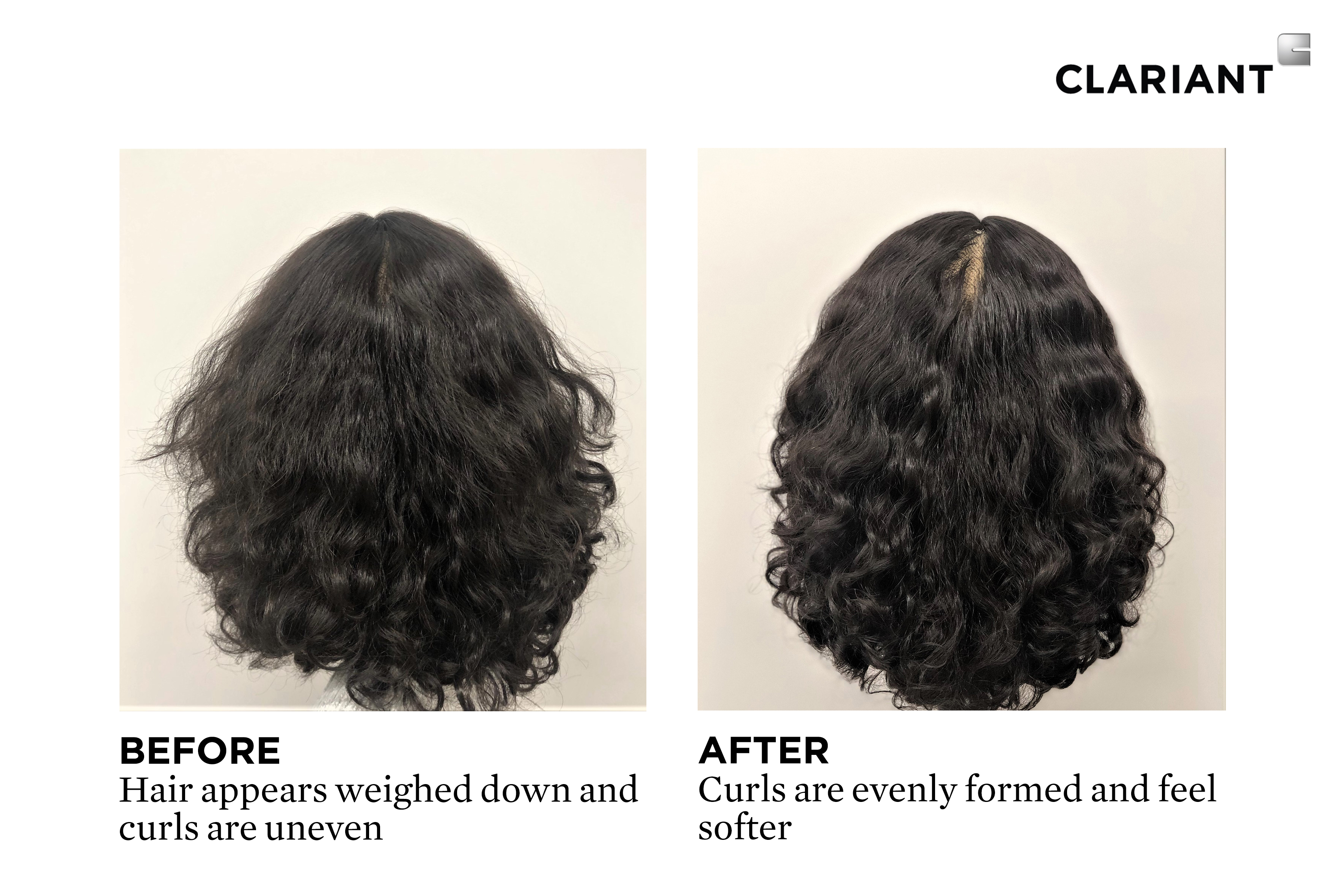 Thoughtfully-crafted hair care products with proven effectiveness in bringing out the best in different curl types
Claims tested volume/frizz control, easy detangling & repair using specialty ingredients
Join our launch webinar for more consumer & ingredient insights and formulation data on March 16, 2021 at 2 PM ET
Charlotte, March 9, 2021 – Get ready to cleanse, condition and style with demonstrated results! Clariant's The Curl Project goes root to tip targeting textured hair with the moisture and specific care curls crave to be their natural best. This new regimen of inspirational care formulations puts consumer needs for frizz control, manageability and repair top of the attention agenda, and is proven to deliver.
"Whether you have a head full of tight curls, loose waves, spirals, zig-zags, coils or a mix, it's often a challenge to access the very specific care that different types of textured hair require. Thankfully, times are changing and brands are starting to bring these hair care needs mainstream. Currently, there are only a few ingredients available that can really perform the demanding job, not making it easy for brands to create formulations that consumers will believe in," comments Lynna Pili, Segment Marketing Manager, Personal Care – North America. "There's room for innovation and, using the combined benefits of our personal care ingredients, we can help formulators develop products that resonate with consumers to love their locks and stay on trend."
The Curl Project introduced by Clariant North America aims to fill the gaps to take textured hair care to the next level, providing inspiration in the form of six market-relevant formulations. These formulations prioritize sustainability and efficacy potential and equip formulators with market data, claims studies and format ideas centered on a variety of natural active and functional ingredients.
"Each nature-derived ingredient is expressly chosen for its proven, recognized performance such as moisturizing or strengthening to overcome key challenges in this space. These include intrinsic low tensile strength, tendency for brittleness, and low water uptake of textured and curly hair," explains Hima Sadavrati, Claims Substantiation Specialist, Personal Care – North America. "Also, as the trend grows for embracing the beauty of textured hair in its natural state, repair and cleansing benefits come to the fore to detox, detangle or reduce damage from heat and other harsh hair treatments."
These resulting six innovative formulations are both creative in their inception and are also substantiated on study-critical hair tress curl types 3, 4, and 5 (standard, loose to S type, etc.). Key focus was given to tests that assessed:
Frizz control: Thanks to Clariant's most nature-friendly moisturizer, Genadvance® Hydra, the quantitative and qualitative studies showed significantly less frizz while leaving hair moisturized.
Combability testing: Genadvance Repair conditioning agent was used as part of one of the formulations to improve manageability. Plantasens® Olive Squalane delivered a soft and conditioned after feel; this 100% olive-derived emollient offers a premium silky sensation.
Curl definition: Featuring the innovative conditioning agent, Genadvance Life, qualitative and quantitative studies demonstrated reduced hair frizz and improved curl definition, without a build-up effect.
For more information and to request a sample of all six formulations, visit The Curl Project webpage.
To hear from the experts directly, join Clariant's North America Personal Care team for an inspirational webinar: The Curl Project: Real Talk about Textured Hair Care. The webinar will take a scientific look at this market segment, formulation considerations, and the criticality of claims substantiation. Register to secure a place and take part in the discussion on March 16, 2021 at 2pm ET.
® TRADEMARK OF CLARIANT REGISTERED IN MANY COUNTRIES.