October 26, 2021
Discover Clariant's new Licosperse™: eco-compatible pigment preparations for sustainable wood coatings, polishes, and other oil- or wax-based products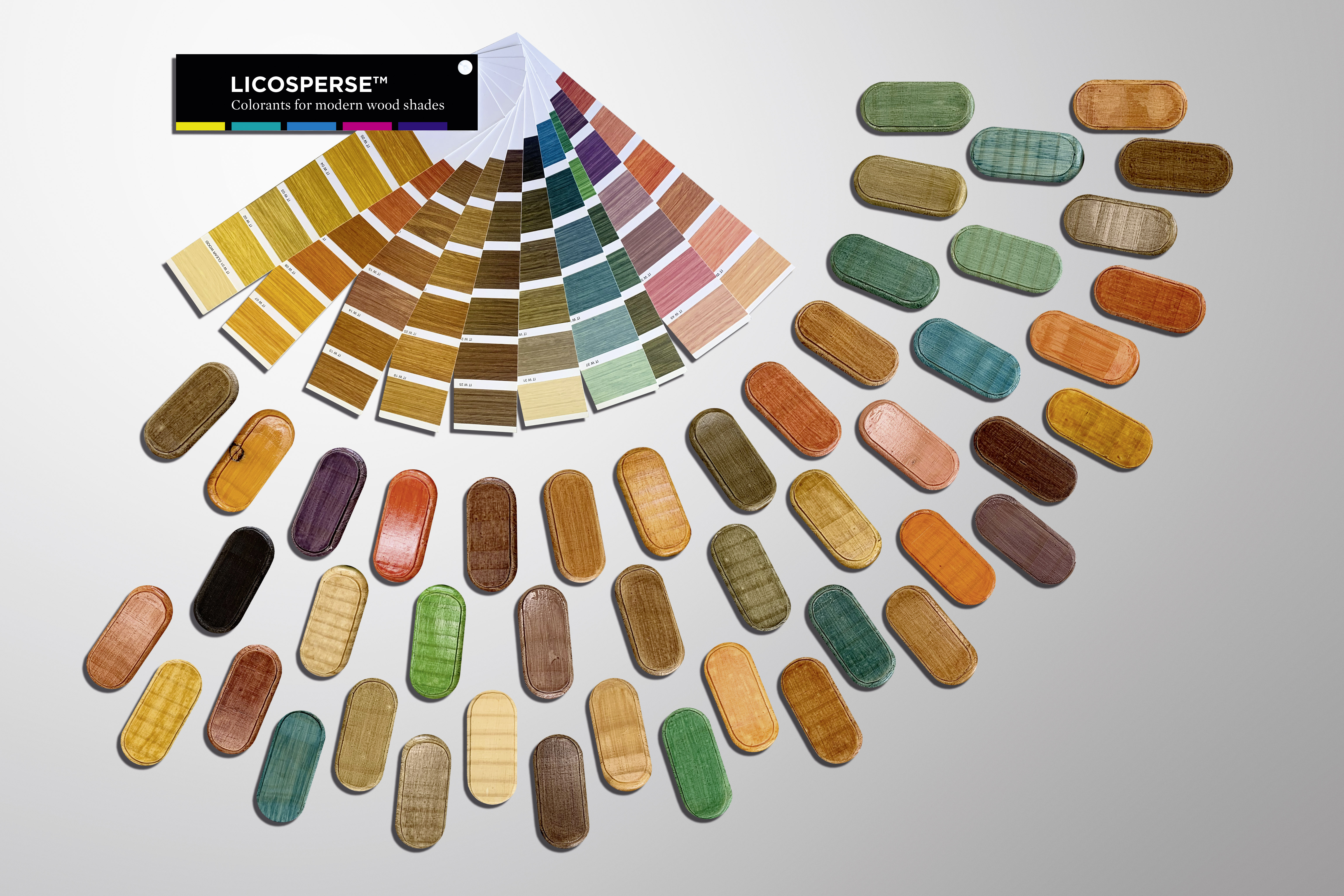 New product line is heavy metal and resin free, non-toxic, and non-flammable
Recommended as a sustainable replacement for oil- and solvent-soluble dyes
Licosperse ready-to-use blends save time and cost in the coloration process
Muttenz, October 26, 2021 – Clariant, one of the world's leading providers of superior organic pigments and dyes has expanded its contribution to sustainability with the launch of its new product line, Licosperse, eco-friendlier pigment preparations for polish applications.
To simplify use in the end user's manufacturing processes, the preparations are produced with non-toxic raw materials, are non-dusting, and are heavy metals and resin free. "The pastes are readily incorporated in the base media for the effortless production of consistent color. They can also be incorporated at high temperatures as the production method requires. There are no dangerous goods restrictions for transport and storage, reducing the risks in product handling and transportation," said Rossitza Dimitrova, Clariant's Regional Technical Marketing Manager, Middle East and Africa.
Licosperse preparations are recommended as alternative colorants to replace dyes in solvent and oil-based applications such as shoe and floor polishes, fertilizers and herbicides as well as wood stains and varnishes. Further application areas are expected in the future. With improved durability and low-migration properties compared to traditional dyes, which in many cases need to be pre-disolved, the new pigment preparations are easy to incorporate with no need to pre-dissolve.
Licosperse pigment dispersions are providing a competitive advantage to customers. As a single product that is applicable for many different applications, the ready-to-use blends save time and costs in the coloration process. Color recipes for popular shades are readily available, for easy integration into most systems and simplified quality control.
This new line supports Clariant's objectives to ensure that products meet international environmental, health and safety performance standards. The company's organic pigments and colorants have a global reputation for technical performance and high quality.
For more information about wood stains and varnishes, please visit: Pigment Preparations (clariant.com).
For more information about shoe polishes, staining and non-staining floor polish, fertilizers, wax crayons, candles, and other applications, please visit: Licosperse products for Home and Fabric Care (clariant.com).
™ TRADEMARK OF CLARIANT