January 20, 2022
Clariant Oil Services brings chemical expertise and global manufacturing resources to Angola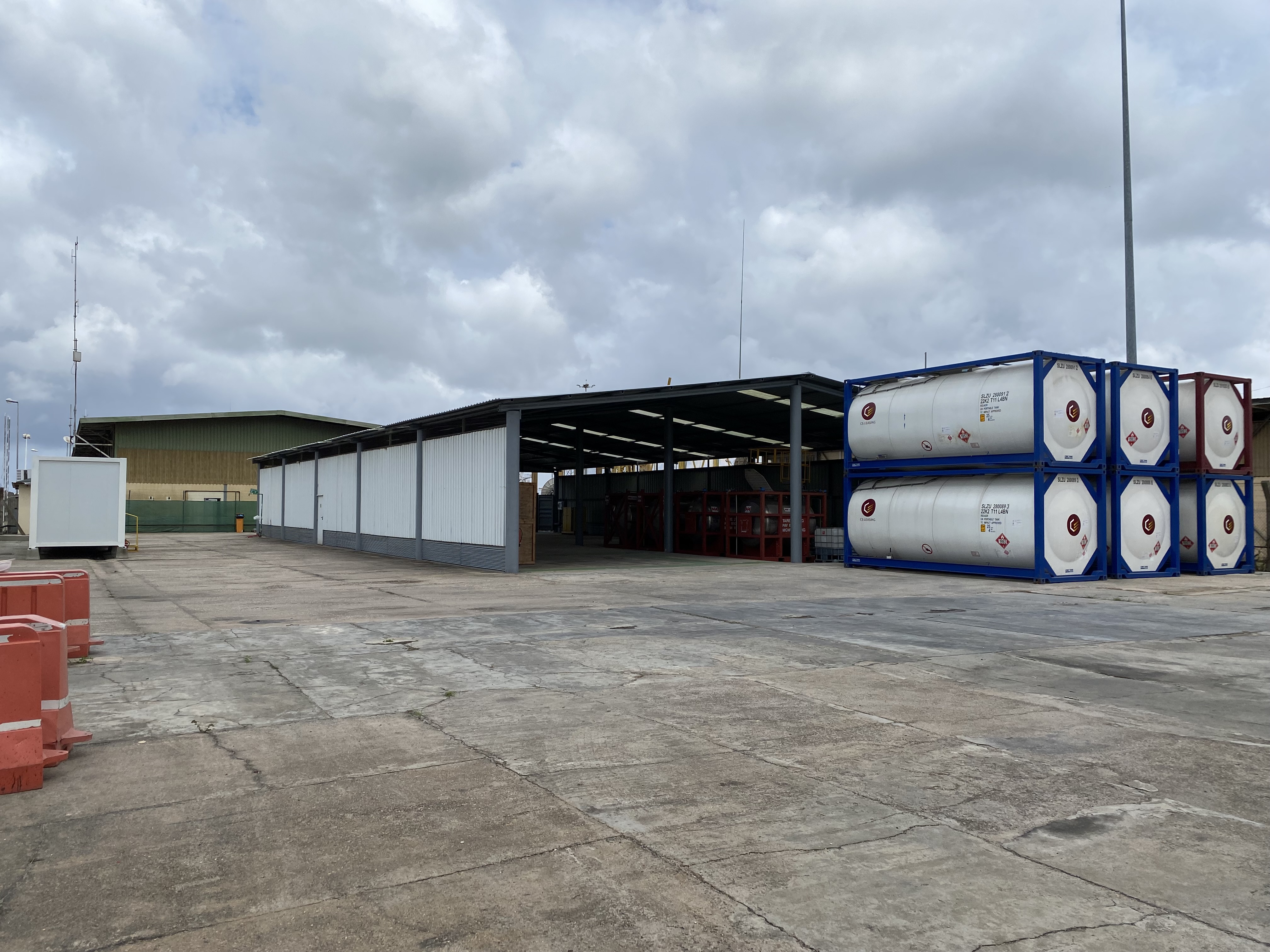 Clariant is one of the fastest growing suppliers of specialty oilfield production chemicals and services in the oil and gas industry
New facilities in Angola grant access to a global manufacturing footprint for chemical sourcing and production
Increased presence reinforces supply chain security
HOUSTON, TX, January 20, 2022 - Clariant, a world leader in specialty chemicals, has expanded its commitment to Africa with two recent sites in Angola. The company has a 20-year record of supplying local customers, and the two recently opened facilities in Soyo and Viana bring a wide range of technical and operational capabilities to the region. In January, the Soyo site directly supplied the first chemical to offshore customers—a landmark for Clariant's deepwater operations in Africa.
"Over the last few years, we've significantly grown our operational footprint and capabilities in Angola," commented Mark Swift, Head of Oil Services Africa. "This base is of strategic importance to Clariant in Angola and makes a statement that we are ambitious and determined to grow the business in this area."
The new facility in the Kwanda Base, near Soyo, is located at the mouth of the Congo River on Kwanda Island, a site designed to provide logistical support for oil and gas operations. To fulfill the QC requirements for chemical supply, the laboratory is fully equipped with all conventional methodologies, as well as state-of-the-art infrared spectroscopy. These resources will assist the efficient supply of chemicals for subsea applications and make it possible to meet all testing requirements. The 3400m2 complex also comprises offices and a covered warehouse with decanting and filtering equipment, and the processing capacity is expected to reach up to 1000 tonnes per month.
The Soyo facility was preceded by a warehouse and laboratory complex in Viana, near Luanda, which was commissioned and designed to support business expansion in the oil and gas industry in Angola. After several years of development, the site opened earlier this year. The technical capabilities onsite include equipment to test demulsifiers, deoilers, oil, and other oil-related products. For QC, the laboratory can assess appearance, pH, specific gravity, viscosity, FT-IR fingerprinting, particle counts, and non-volatile residuals, among other analyses.
Clariant considers safety and sustainability to be of the utmost importance and both sites have been designed in line with the stringent corporate standards expected on all Clariant sites. Materials have been sourced locally where possible, which is also a Clariant prerequisite for now and the future. In addition, the laboratories are designed to ensure the careful segregation of oil waste for recycling or appropriate disposal.
"We now have people on the ground and facilities in place to meet our customers' needs," commented Mark Swift. "In combination with our expertise and production capabilities, this infrastructure will pave the way for further investments in the future." 
For more information on our Oil Services business, please visit www.clariant.com/oil. 
™ TRADEMARK OF CLARIANT