April 04, 2022
Clariant's Synergen® DRT: taking drone-assisted pest management to new heights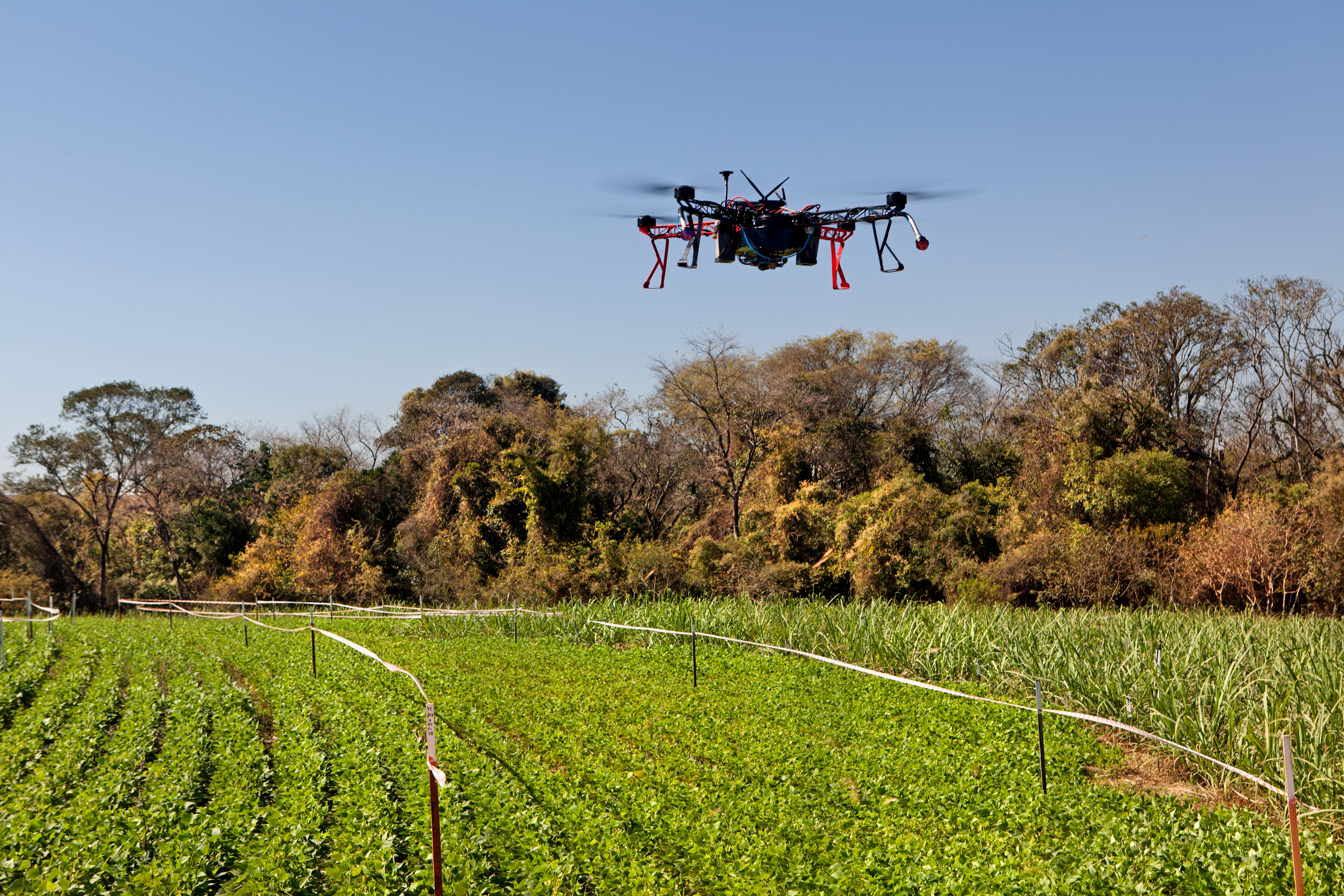 Cutting-edge drift control agent and biological activator boosts performance of drone spraying
Field tests show enhanced yield and efficiency
Significant advance for digital and precision farming
MUTTENZ, April 4, 2022 - The use of drones in farming can make crop spraying more precise, economical and safe, and due to these benefits, it is taking off on farms worldwide. However, it also brings new challenges: as drones have small tanks, they need to carry a more concentrated mix of actives and spray very fine drops to be effective.
That's why, as one of the leading global supplier of specialty chemicals for agriculture, Clariant has launched DropForward™: a focused approach to providing precision application with adjuvants and co-formulants. We offer our customers Synergen DRT: the first solution to come out of our DropForward concept. Synergen DRT, the drift control agent and biological activator specifically for drones. Developed in Clariant's high-tech facilities in Germany, and under real-life conditions in Brazil, this high-performing adjuvant allows the application of standard pesticides under the low volume conditions of small drone tanks.
"Synergen DRT helps to control drift and volatility of fine droplets during application and helps improving the coverage and penetration of the actives in the leaves, boosting biological performance as well as making drone spraying more sustainable and environmentally friendly," said Fabio Caravieri, Clariant's Head of Marketing, Industrial & Consumer Specialties.
Drones were used in several field tests in Brazil, in crops such as coffee, cotton, orange and wheat, spraying at low volume in experimental plots where increased coverage and deposition was observed with the addition of Synergen DRT in the application tank, resulting in higher product efficiency. The new adjuvant technology has shown that with small doses of the adjuvant, a robust performance is obtained in the control of drift and performance, even when used with mixtures of products, and standing out in the desiccation of weeds, ensuring higher efficacy of herbicides."
"Precision farming, with increasingly data driven decision making, is the future and drones will play a big part in this. It is already used in fertilizer application due to significantly higher savings potential and the next big wave is expected to be with pesticides. Synergen DRT is cutting-edge adjuvant chemistry that is accelerating innovation and helping to position our customers at the forefront of a sustainable world," said Christian Vang, Global Head of Industrial & Consumer Specialties.
Synergen DRT is available worldwide. For more information, please visit clariant/DropForward.com.
™ TRADEMARK OF CLARIANT
Synergen® IS A TRADEMARK OF CLARIANT REGISTERED IN MANY COUNTRIES.