June 29, 2022
Discover Clariant's biodegradable microplastic-free opacifier for shampoo and liquid soaps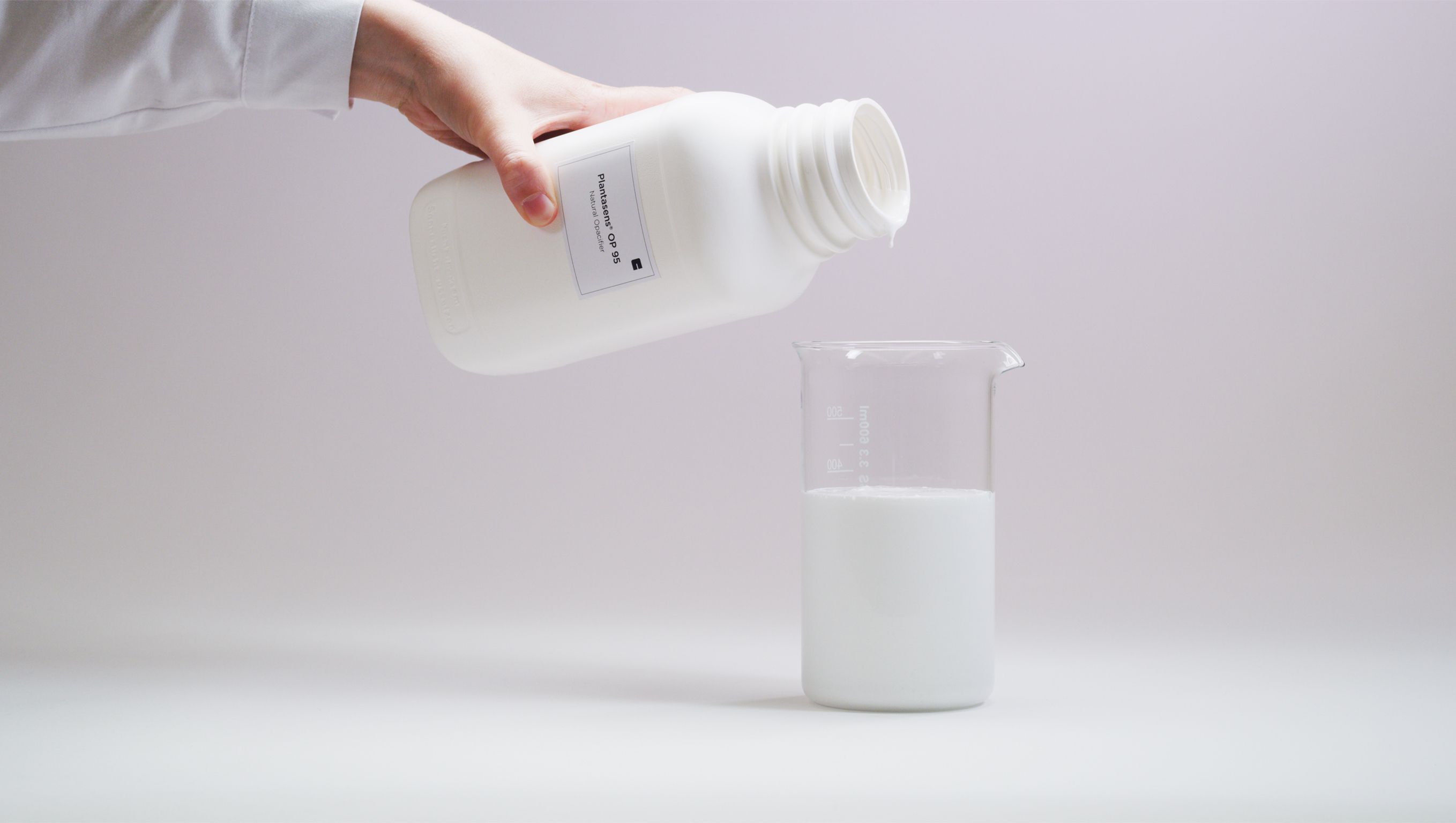 New 95% RCI readily-biodegradable alternative to microplastic opacifiers
Naturally-derived, microplastic-free, sulfate-free, not harmful to aquatic life
Easy-to-use, drop-in solution with powerful opacifying effect even at low concentration: ideal alternative to acrylate-based opacifiers
MUTTENZ, June 29, 2022 - Clariant now offers a natural-derived, readily biodegradable opacifier to support Personal Care formulators in minimizing the impact of shampoos, conditioners, handwashes and other rinse-off shower and bath products on marine and river life. New Plantasens OP 95 is a microplastic-free option which delivers powerful opacifying performance even at low concentrations, for a creamy white appearance with luxurious, caring consumer appeal for shampoos and liquid soaps.
The push for more ocean-friendly Personal Care is intensifying beyond packaging, as consumers increasingly demand biodegradable cosmetic ingredients and regulatory initiatives to ban microplastics take shape. Under an EU/EEA legislative proposal, the most traditionally-used opacifiers, which are not biodegradable, are considered as microplastics and will therefore be banned in rinse-off formulations if restrictions take effect as expected in 2022[1].
"Because rinse-off formulation ingredients will usually end up in waterways and oceans, providing readily biodegradable solutions to this cosmetics sector is an important focus of our product development," comments Hermann Bach, Head of Strategic Marketing and Innovation, Clariant BU Industrial & Consumer Specialties. "This 95% natural origin, microplastic-free opacifier extends options for developing more environmentally-compatible Personal Care. By answering formulators' needs on multiple fronts, it enables an easy switch from water-dispersible acrylate copolymers without compromising on visual appeal."
Readily-biodegradable Plantasens OP 95 offers formulators an easy-to-use, sulfate-free drop-in solution for opacifying a wide range of hair and body care applications and for supporting eco-conscious consumer behavior. It can aid product manufacturers in addressing trends and extending new claims to their rinse-off formulations. Plus, it is possible to reach ideal viscosity without adding rheological agents, which means less formulation complexity.
For more information on Plantasens OP 95 sustainability and formulation benefits and to request a sample visit Plantasens OP 95 on clariant.com.
Discover more about Plantasens OP 95 easy drop-in solution, by clicking here.
Discover more about Plantasens OP 95 opacifying effect, by clicking here. 
Plantasens® IS A TRADEMARK OF CLARIANT REGISTERED IN MANY COUNTRIES. 
[1]
https://echa.europa.eu/documents/10162/a513b793-dd84-d83a-9c06-e7a11580f366