October 12, 2022
Clariant's new ClariCoat: find the ideal additive for your paint formulation in just a few clicks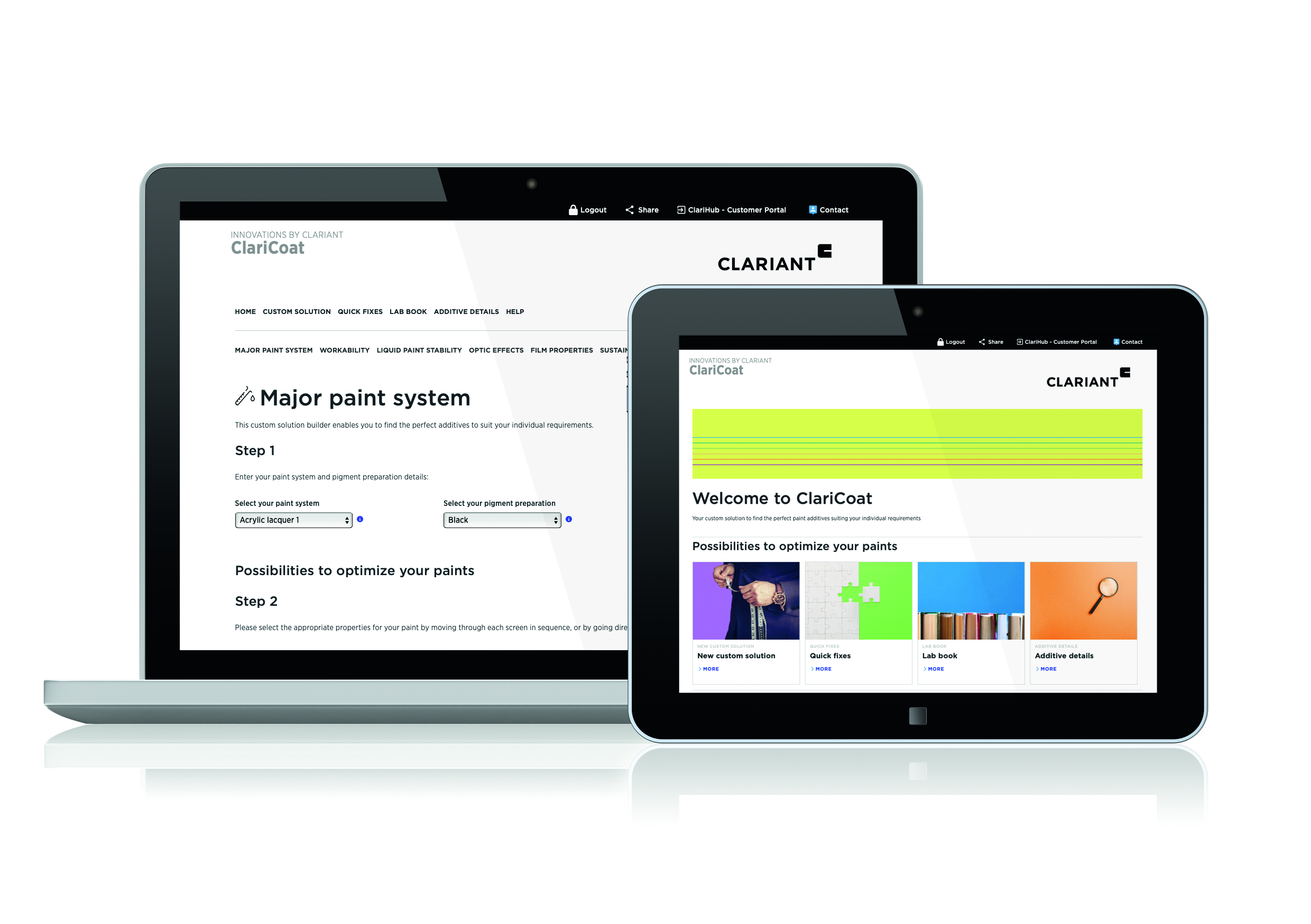 Novel web application for paints and coating specialists who face challenges with their paint formulations
ClariCoat's intelligence is based on real lab data that are translated into product recommendations
Accessible 24/7, ClariCoat provides customized solutions for a holistic range of performance criteria
MUTTENZ, October 12, 2022 - Clariant, a leading global provider of additives for paints and coatings, has launched its new digital platform ClariCoat, a results-focused web application for additives.
ClariCoat's offering is unique in the paints and coatings industry. It allows customized property selection covering a wide range of performance criteria from liquid paint stability and workability to sustainability, to name a few. Once the criteria selection is complete, the product recommendation engine proposes the most suitable additives covering the needs of the paint formulator.
With increasing consumer preferences for sustainable formulations, and ever more stringent government regulations for products that, for example, eliminate or reduce Volatile Organic Compounds (VOCs), this new tool addresses a growing need in the industry. The increasing shift towards water-based paint systems is also fueling the demand for paint and coating additives with formulators wanting the guidance ClariCoat provides.
For quick fixes, ClariCoat has captured the most frequent paint formulator issues, such as phase separation or compatibility, providing a list of additives that solve these issues in just one click.
"We believe that by combining our digitalized formulation data, competence in data science and detailed technical knowledge and formulation expertise, we can tackle every challenge our customers might face", said Hermann Bach, Head of Strategic Marketing & Innovation Care Chemicals.
Curious? Click on the link below and embark on our journey! 
https://claricoat.clariant.com