Nuestra presencia global proporciona una posición única desde donde abordar y resolver los desafíos de los clientes en cualquier lugar del mundo. Utilizamos química, sistemas y expertos para comprender las necesidades de nuestros clientes, y luego creamos soluciones innovadoras de alto valor que ayudan a nuestros clientes a tener éxito. Nos esforzamos por desarrollar y ofrecer las soluciones más económicas con un compromiso inquebrantable con normas elevadas de salud, seguridad y para el medioambiente y el trabajo a fin de implementar su programa químico personalizado con el mayor respeto a la fuerza laboral y a la comunidad.
Case History Spotlight

"SCAVTREAT 18120 Non-Triazine H2S Scavenger; Engineered for downhole injection using a scale & corrosion inhibitor in a single capillary string"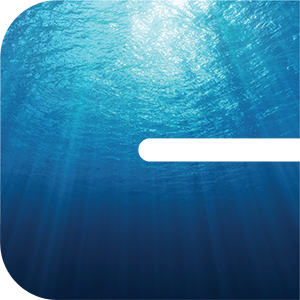 A Permian Basin operator in West Texas was struggling to maintain sweet service at one of its facilities. To meet safety specifications, the facility was utilizing large volumes of a MEA-Triazine product to achieve <25ppm conditions in the fluids arriving at the inlet. Clariant responded by innovating SCAVTREAT 18120, a new generation of novel non-triazine H2S scavenger that can be deployed downhole in conjunction with our existing MULTITREAT scale/corrosion chemistries.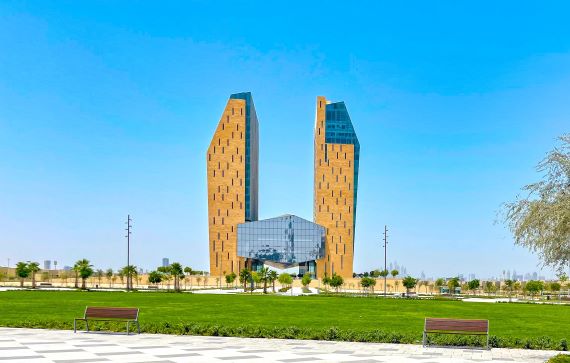 Eastern Hemisphere
The Dubai Science Park has been chosen as the home to the newly established facility to support the Clariant Oil Services' business in the EMEA. The EMEA Technical Center will be enabled with the latest equipment and resourced by seasoned Clariant scientists focusing on three competencies: Corrosion, Scale and Flow Assurance. Our specialists will focus on the challenging issues you face, working hand-in-hand with our Global Innovation Team, to provide a rapid response time to meet your needs, a more focused dialogue, expert support and better overall results.
EXPLORE OUR ADAPT AND HTE TECHNOLOGIES
For more than 50 years, our PHASETREAT demulsifier technology has successfully separated the world's oil from water in compliance with some of the most stringent environmental regulations.
SCALETREAT scale management and control technologies review current and future operating scenarios, delivering "scale management" for your benefit.
Our FLOCTREAT water clarification technologies remove contaminants of residual oil and solids in produced water, while meeting regulatory requirements.
Our range of SURFTREAT technologies includes product functionalities such as cleaning, detergency, wettability modification and other general surfactant type applications.
WAXTREAT paraffin control technologies were designed to prevent and treat paraffin build-up in order to improve flow and increase production.
An alternative to the traditional triazine chemistry, SCAVINATOR™ is a water-soluble scavenger for removing sulfide species from both gases and liquids and is used to control hydrogen sulfide.
HYTREAT hydrate management and control technologies are designed to provide hydrate control for the most severe conditions of sub-cooling.
Clariant Oil Services' CORRTREAT® corrosion inhibitors were designed to prevent and reduce corrosion.
CORRTREAT 15858 shows up to a 50% decrease in general corrosion (mpy rates) compared to traditional corrosion inhibitors and is a step-change in oxygen corrosion technology.



SCAVTREAT scavengers are used to control hydrogen sulfide, iron sulfide, sulfide scale and oxygen.
The FLOTREAT range of downhole treatments removes and prevents asphaltene deposits and resolves emulsions that have formed in the near-wellbore.
Our line of defoamers and anti-foam technologies provides foam management products for both oil- and aqueous-based fluids.
Our WellBoost technologies for gas well deliquification are custom-designed, cost- effective solutions that help maximize gas production and increase profits.
Eventos
Nuremberg Alemania
European Coatings Show
Trends and technologies covering all aspects of the production of paints, coatings, sealants, construction chemicals and adhesives.
Trends and technologies covering all aspects of the production of paints, coatings, sealants, construction chemicals and adhesives.
más
Clariant Oil Services puede confirmar que todas las sustancias en fases pertinentes a REACH fabricadas por Clariant en la Unión Europea o importados por medio de una entidad legal de Clariant en la UE, fueron prerregistradas antes de la fecha límite. En consecuencia, en esta etapa podemos confirmar que todos nuestros productos que se comercializan en Europa cumplen completamente los requisitos de REACH.
¿Desea saber más?
Contáctenos
Permita que Clariant Oil Services le ayude a reducir el tiempo de inactividad, mejorar el aseguramiento del flujo y proporcionar un enfoque integral del costo operativo total de propiedad. Contáctenos para obtener más información sobre nuestra gama completa de tecnologías y servicios químicos para yacimientos petrolíferos.