Fighting Global Food Loss
One Container at a Time with Container Desiccants
870,000,000

That's how many people could be fed if just one-fourth of the food lost or wasted globally were saved. Though food loss happens throughout every stage of the supply chain, transportation is one of the riskiest steps, especially when done over long distances and through different climate zones.

Up to 40 percent of food produced globally spoils during transport and distribution. One of the biggest culprits of food loss? Damage from condensation that forms inside the steel containers, or so-called "container rain."

The condensation predisposes the goods to mold, flavor changes, rotting, metal corrosion or color fading. "Container sweat" can also impact cartons and packaging materials, which can become less sturdy or ultimately entirely damaged.

Container Dri® II, a drying agent developed by Clariant, addresses this problem by absorbing moisture that forms in the container. In fact, it can hold up to three times its weight in water from the atmosphere. The non-toxic material transforms from granules into a gel that securely locks in water, while controlling humidity and lowering the dew point, or the temperature at which condensation starts to form.

To see just how effective the drying agent is, an American onion trader loaded two containers with onions to be transported from Oregon to New York. One container was loaded with bags of Container Dri® II and the other container was shipped without the added drying agent, also known as a cargo desiccant, or dry bags.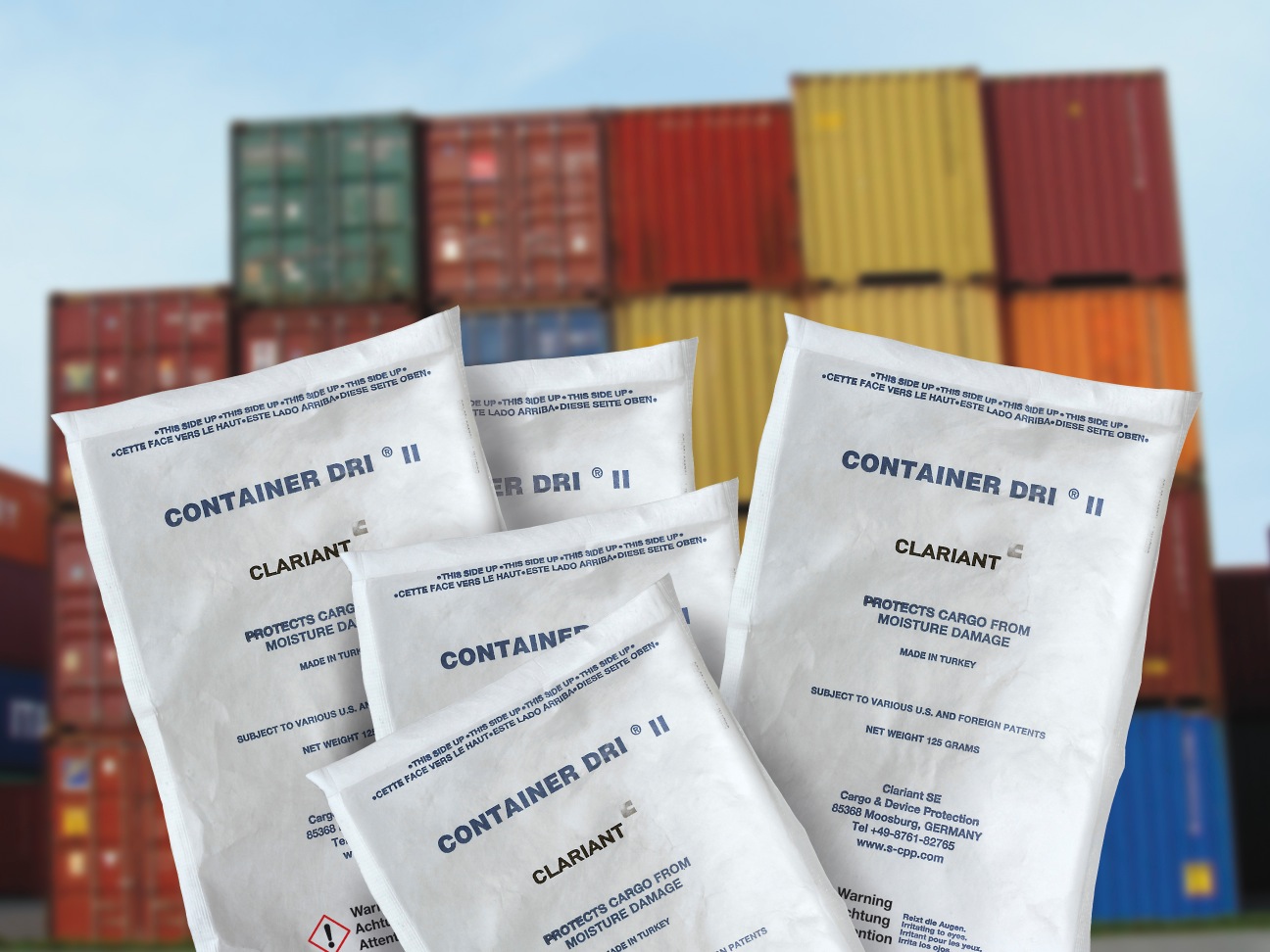 During the journey, the bags of Container Dri® II absorbed nearly 28 kilograms of moisture, reducing the relative humidity to 42 percent. In contrast, the humidity in the container without the drying agent rose from 72 percent to 82 percent.

The journey to ending global food loss is a long one, but drying agents like Container Dri® II are a good first step.