2023年7月26日
Clariant Catalysts fosters decarbonization research in China through sponsorship of NCC Award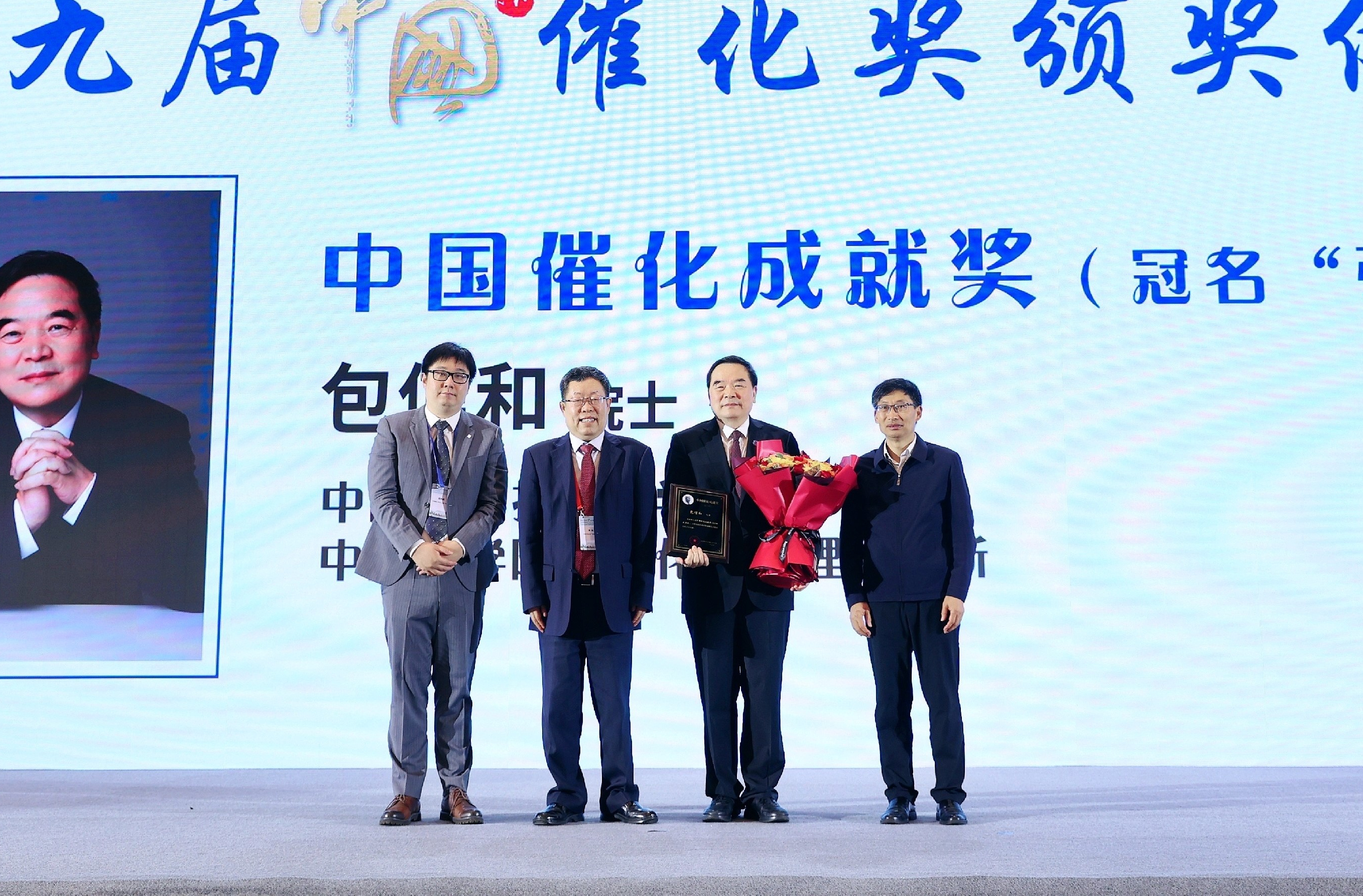 The 21st National Congress on Catalysis of China (NCC) was held on July 21-25 in Kunming, China, with more than 3000 participants
Clariant sponsored the Achievement Award, presented by the Catalysis Society of China, for the most significant R&D accomplishment in catalysis
The awardee, Prof. Dr. Xinhe Bao, is a world-renowned physical chemist, engaged in research of new catalyst materials for clean and efficient energy conversion, among others
MUNICH, July 26, 2023 - Clariant, a sustainability-focused specialty chemical company, today announced the laureate of China's National Congress on Catalysis (NCC) Achievement Award 2023: Prof. Dr. Xinhe Bao. Presented by the Catalysis Society of China, and sponsored by Clariant, the NCC Achievement Award recognizes an individual for outstanding accomplishments in catalysis research in China. The recipient, Prof. Bao, is a highly respected catalyst expert, with extensive experience in clean and efficient energy conversion. The award was extended to Prof. Bao by Weixing Gu, Clariant's Head of Catalyst R&D China, during the opening ceremony of the conference on July 22 in Kunming, China.
Marvin Estenfelder, Head of Research & Development at Clariant Catalysts, commented, "It is an honor for us to recognize Prof. Bao for his many contributions to our industry. His research into new catalysts and processes for energy transition via syngas applications have inspired us all and align with our own sustainability goals. Energy transition and sustainable chemical production are fields Clariant has been active in for many years. Through our sponsorship of this event, and our local presence and projects, we continue to demonstrate our commitment to supporting the reduction of the carbon footprint for the chemical industry in China and beyond."
Xinhe Bao, President of University of Science & Technology of China, and Professor at the Dalian Institute of Chemical Physics of the Chinese Academy of Sciences Professor at the Dalian Institute of Chemical Physics of the Chinese Academy of Sciences, stated, "I thank the NCC and Clariant for acknowledging my work. Sustainable energy conversion is a matter that is not only close to my heart, but also of national and global importance." Professor Bao's many achievements include the first discovery of nano-confined catalysis, which can directly convert syngas into value added light olefins which results in considerably less water and energy consumption.
The NCC is China's largest conference on catalysts, occurring every biennium since 1981. This year, the event was convened in Kunming, China, from July 21 to 25, with the participation of more than 3000 visitors. The theme of the 21st NCC was catalytic science and technology for carbon emission peak and carbon neutrality. The forum features keynote speeches, and panel discussions, as well as an exhibition on the latest developments in catalytic materials, new reactions, characterization techniques, and industrial processes.
Sponsorship of the significant NCC Achievement Award is part of a continuing cooperation between Clariant and the Catalysis Society of China, covering the years 2021, 2023, and 2025. The company also supports catalysis development in China through several research partnerships with leading Chinese universities, as well as through the recent opening of a new R&D center at its One Clariant Campus in Shanghai. Research at the 2,500 m2 state-of-the-art center focuses on sustainable innovations to support China's ambitious plans for carbon neutrality.
Clariant is highly engaged in the field of sustainable technologies, and continuously investing in catalyst solutions that enable new value chains for various applications, including gas purification, sustainable chemical and fuel production, and the transition to carbon-neutral energies. The company collaborates with leading process partners to deliver tailor-made solutions that help decarbonize the chemical and energy sectors.
Learn more about Clariant's catalytic innovations for the energy transition.