GALACTINOL ADVANCED
The biomimetic booster
of skin resilience
We are being exposed to increasingly harsh weather events due to climate change, such as spells of extreme heat, frost or dryness. These events will become even more frequent in the future, and they deeply affect the skin's resilience properties. Exposure to environmental stress and extreme weather makes cells more prone to damage from protein or DNA alterations, impairing their proper functioning as well as that of whole tissues. To help skin be prepared for these changes, Clariant Active Ingredients created Galactinol Advanced, an innovative active ingredient that reinforces skin's resilience to harsh environments.
A biomimetic inspired ingredient
Resurrection plants live in deserts and can revive after months or even years of complete dehydration caused by drought stress. To endure harsh constraints, they activate an incredible defense mechanism that relies on high antioxidant capacities, DNA repair and protection from protein damages. The main key to this is the production of high levels of protective sugars called RFOs (raffinose family oligosaccharides).

Inspired by resurrections plants, Clariant Active Ingredients developed a biomimetic active ingredient based on the sugar galactinol: Galactinol Advanced. Produced by biocatalysis, an environmentally friendly biotechnological process, it triggers antioxidant mechanisms, helps repair DNA damage, and optimizes protein quality and functionality, transferring to the skin the activity discovered in the plants.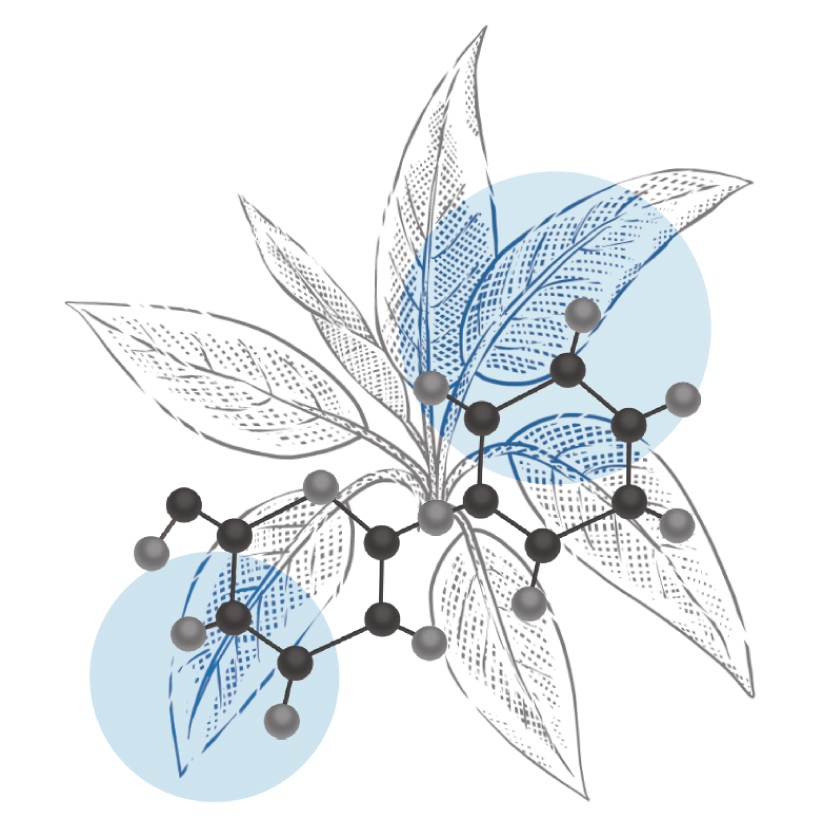 Galactinol Advanced activates skin defense mechanisms
Galactinol Advanced boosts the expression of genes known to have a role in oxidative stress defense and DNA repair processes.

It also efficiently protects their morphology against damages induced by UV rays.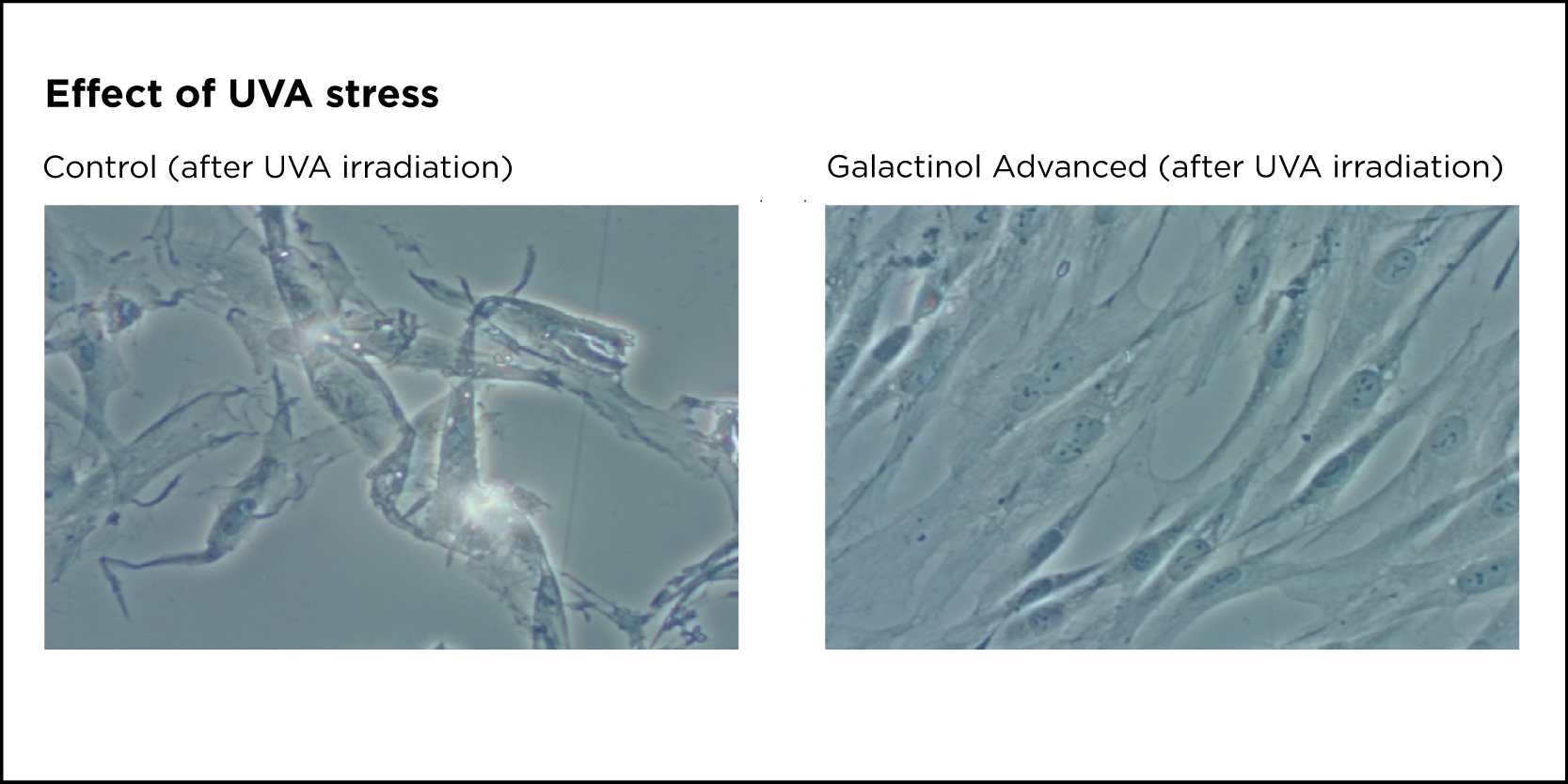 Galactinol Advanced protects skin homeostasis and structure
Galactinol Advanced stimulates the production of HSP70 and HSP90, two well-known Heat Shock Proteins (HSPs) which act as guardians of protein quality and control proper folding of proteins with important roles in barrier function.

It also boosts the production of HSP27, that plays a key role in cell survival and contributes to barrier function maintenance while helping cells to cope with environmental stress caused by aggressors such as UV radiation and pollution. Even in harsh conditions with high temperature and dryness the expression of HSP27 is increased, strengthening skin's resilience and keeping it in a healthy state.

In addition, Galactinol Advanced increases the hyaluronic acid level in the skin, another way to trigger skin's resilience. It also increase expression of genes coding for key elements of the skin matrix such as collagen, elastin or laminin.
Galactinol Advanced tackles the impact of environmental changes on skin
Tested on 20 women who were all photo-exposed due to their work or lifestyle, who applied the product twice a day for 28 days, Galactinol Advanced increases skin's firmness by 18% and elasticity by 5%, and reduces crow's feet volume by 19%. By helping the skin to counteract UV exposure and the effects of climatic stress, Galactinol Advanced alleviates the early signs of aging.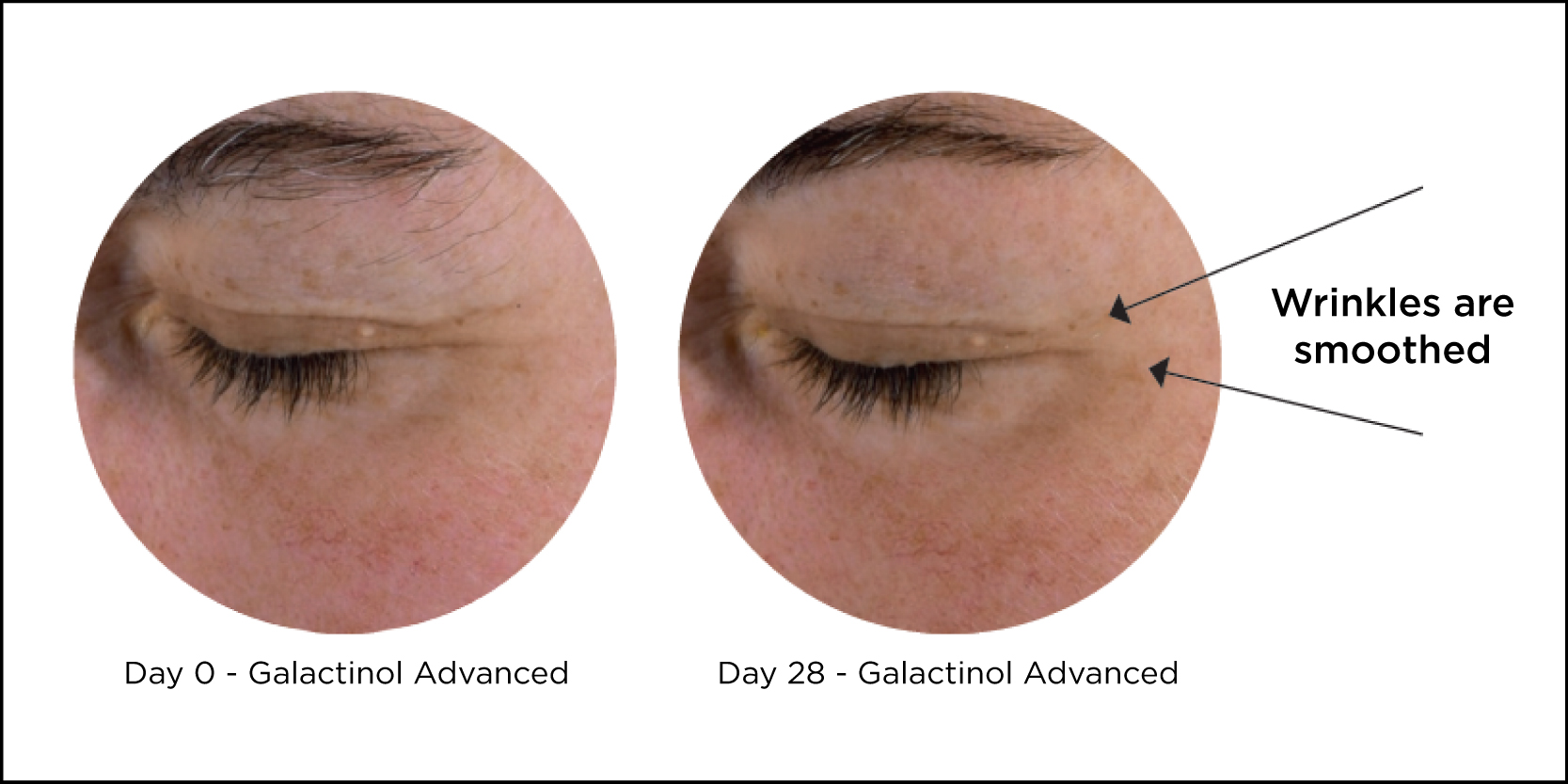 Download MSDS, order sample or access product details: