Aufgrund seiner grossen Oberfläche und Bindungseigenschaften ist Bentonit ein echtes Multitalent, das zur Optimierung vieler Produkte und Verfahren in verschiedenen Branchen beiträgt, von der Lebensmittelindustrie bis zu Giessereien.

Als ein führender Anbieter im Bereich bentonitbasierender Spezialprodukte liegt bei uns die gesamte Wertschöpfungskette in einer Hand: von Exploration und Abbau, über Verarbeitung und Veredelung bis hin zu massgeschneiderten Industrielösungen und kundenspezifischen Produkten.

Mit mehr als 100 Jahren Erfahrung und einem Netz aus Abbaugebieten stellen wir die Bentonitversorgung sicher und können Ihnen an 24 Produktionsstätten weltweit eine effiziente Logistik und einen erstklassigen anwendungsbezogenen Service bieten.
Discover the entire production process
Neuigkeiten
Dezember 28, 2021
Clariant erwirbt das Attapulgit-Geschäft der BASF in den USA
Dezember 28, 2021
Clariant gibt heute bekannt, dass es Vereinbarungen zur Übernahme des BASF Attapulgit-Geschäft in den USA für 60 Millionen USD in bar unterschrieben hat. Die Vereinbarung beinhaltet ebenfalls einen langfristigen Liefervertrag für Attapulgit-basierte Produkte an BASF. Die Akquisition unterliegt den üblichen Abschlussbedingungen und wird voraussichtlich im Sommer 2022 abgeschlossen.
Mehr
Veranstaltungen
Las Vegas, NV USA
2022 National Biodiesel Conference and Expo
The National Biodiesel Board is the national trade association representing America's first Advanced Biofuel. The group works to create sustainable biodiesel and renewable diesel industry growth through education, communication, governmental affairs, technical and quality assurance programs. Serving as the coordinating body for research and development in the U.S., the member driven organization is comprised of state, national, and international feedstock and feedstock processor organizations, biodiesel and renewable diesel suppliers, fuel marketers and distributors, and technology providers.
Mehr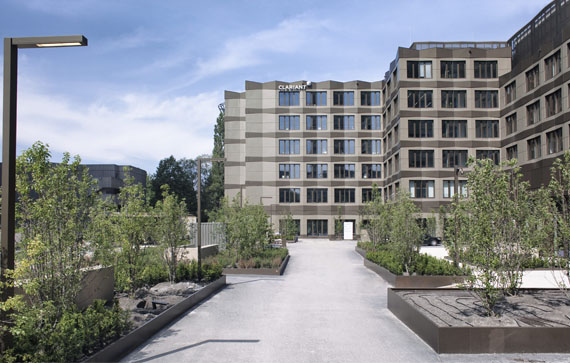 Hauptsitz Functional Minerals
Clariant Produkte (Deutschland) GmbH/Clariant SE

Geschäftseinheit Functional Minerals

Arabellastraße 4a

81925 München

Deutschland
Any Questions?


Contact us!