Product carbon footprints
Climate change is the biggest challenge of our time. Companies in all industries have set targets to drive climate action and for this they count on consistent information about the carbon footprints of their products. Determining how much greenhouse gas emissions are associated with a product along its life cycle is therefore becoming increasingly important.

Clariant will soon offer information about the carbon footprint of many of its products thanks to its carbon footprint calculation tool «CliMate». Our tool provides greater transparency on our products' greenhouse gas performance than ever before. We are proud to be among the first chemical companies to offer this information for many of our products and solutions.

«CliMate» is a valuable strategic asset as Clariant strives to achieve its ambitious science-based climate targets. It will show-case, at product level, the greenhouse gas emission reduction efforts stemming from our ongoing efforts to reduce emissions from purchased goods and services, and from our own operations. Today, Clariant offers limited product carbon footprint calculations for hundreds of products, in line with the ISO 14067 standard. And we continue to work closely with both our suppliers, via our supplier engagement program, and our customers to increase the product carbon footprint coverage of our portfolio.

Transparency on carbon footprints
A certified industry standard
Clariant's «CliMate» tool provides product carbon footprints according to the ISO 14067 norm, the most commonly used standard for carbon footprints. The tool was developed by company experts with the support of industry specialist MIBCON and utilizes our existing greenhouse gas tracking tools. Customers can count on a tool that is comparable with the leading consensus on standards for PCF calculation tools, including the approach set out by Together for Sustainability for the chemical industry. Most importantly, «CliMate» was validated in 2022 by experts at the independent organization TÜV Rheinland in Germany.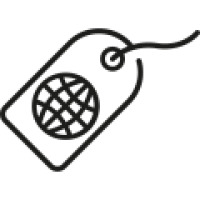 Powerful information at your fingertips
Product carbon footprint calculators significantly reduce the time required to prepare and calculate carbon footprints for products in the portfolio. With a product carbon footprint, Clariant's customers gain a clear picture of the cradle-to-gate greenhouse gas emissions associated with different finished products in the portfolio. The information provided by product carbon footprint calculations will also be used by Clariant for our supplier engagement efforts and to uncover improvement opportunities beyond our own operations.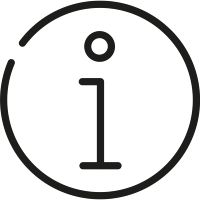 A gateway to collaboration
Besides an active engagement with our suppliers, Clariant, as a member of the Together for Sustainability initiative, contributed to the development of a chemical industry guideline on product carbon footprints and corporate accounting for scope 3 emissions. The Together for Sustainability guideline harmonizes PCF calculation approaches across the industry and is applicable to the vast majority of chemical products.