Taking care of each other
by taking care for our hands
Our hands are not just anatomical works of art but also what makes us special as humans. We use them to express ourselves, build and feel our lives, and caress and protect our loved ones. And there was never a time when the care we take of our hands was so closely tied to the care we take of each other. Yet while highly important for everyone's health, our daily washing and sanitizing routines can take their toll on the skin, potentially becoming harmful themselves. To be kept up safely and successfully, they must be part of a larger hand care routine, carried out with new kinds of products.

A new kind of handcare for a new kind of time

While thorough sanitizing and cleansing remain essential, our updated regimen takes more care to buffer their effects. Follow us through our four-step hand care routine – and learn all about the innovative products and ingredients we used for putting it together!
Sanitizing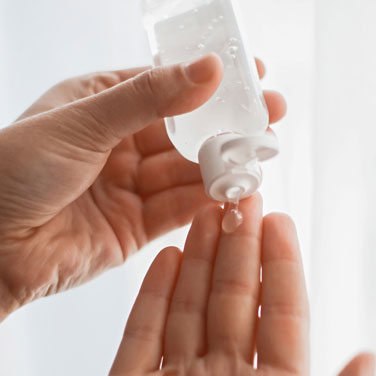 An alcohol hand sanitizer takes up the first slot in our hand care routine. It is formulated according to WHO recommendations, and our special touch consists in adding Hostacerin MCP, Aristoflex AVC or Aristoflex Velvet. These versatile rheology modifiers produce a more caring feel, countering the dryness that can be caused by the ethanol in the recipe.
Cleansing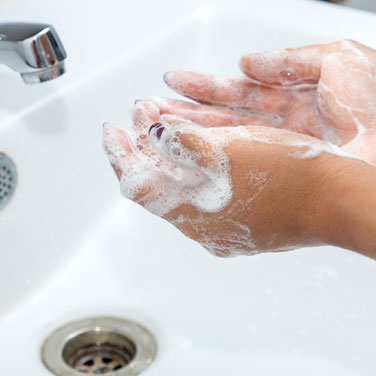 Using a hand cleanser is also a recommended sanitizing method. Some of the surfactants these cleansers use can be quite harsh, however, potentially leading to irritated skin. With GlucoTain Care or GlucoTain Sense, these effects can be avoided. The two sugar-based surfactants are particularly sustainable and combine effective cleansing with superior mildness and richly textured foam.
Moisturizing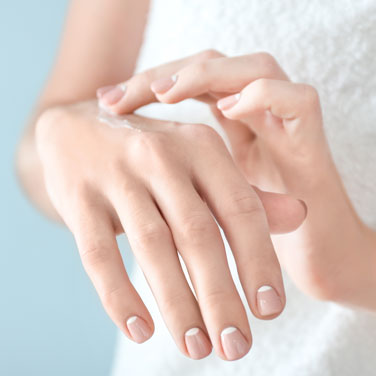 Frequent use of sanitizers and cleansers can lead to skin dryness, resulting from the water loss caused by the ethanol and surfactants they contain. For this reason, the third step of our hand caring routine consists of moisturizing the skin with a light hand cream. As a special touch, we add our Plantasens Emulsifier HP 30, which both restores moisture and has an RCI of 100%.
Replenishing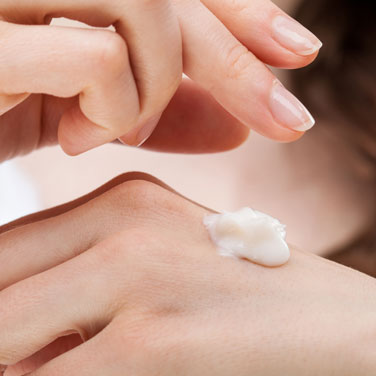 Constant use of hand sanitizers and cleansers can also cause the denaturation of important skin components, such as the lipid squalene. The reduction of these lipids may lead to mild skin irritation, itchiness and redness. As a remedy, Plantasens Olive Squalane can be used. The plant-based emollient has an RCI of 100% and soothes the skin by replenishing its lipids.
We hope you enjoyed our four-step routine for taking good care of caring hands! Stay healthy, stay safe – and if you're interested in samples or additional information about the ingredients, please use the links below.
Any questions? Get in contact