Let's protect the climate
FREE N2O REMOVAL CATALYST FOR NITRIC ACID PRODUCERS
WHO DO NOT USE N2O ABATEMENT
Take action to help protect the climate!
Application Period ended 31 March 2022
Protecting the climate can only be successful if we all work together. Therefore, Clariant now offers a free first load of our highly effective nitrous oxide abatement catalysts to up to 10 nitric acid producers.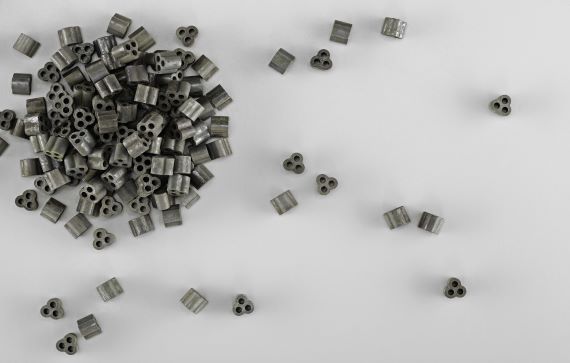 10 producers receive a fill of EnviCat N2O-S catalyst – for free
Offer is open to nitric acid producers who do not yet use an N2O abatement catalyst



Nitric acid – A chemical feeding the world

Nitric acid (HNO3) is an important chemical for the preparation of fertilizers. But its production causes significant emissions of nitrous oxide (N2O). Also known as "laughing gas", N2O is extremely harmful to the climate.



N2O – A potent climate gas

Unfortunately, more than half of the world's nitric acid plants run without N2O offgas reduction.*1 Every year, the N2O emissions from nitric acid production represent about 100 million tons of CO2.*2



EnviCat® N2O-S – THE POWERFUL, PROVEN N2O REMOVAL CATALYST

The removal of N2O off-gas is safe and simple: Clariant's EnviCat N2O-S catalyst almost completely removes nitrous oxide and converts it into harmless oxygen and nitrogen.

65+ million tons
Annual global
nitric acid production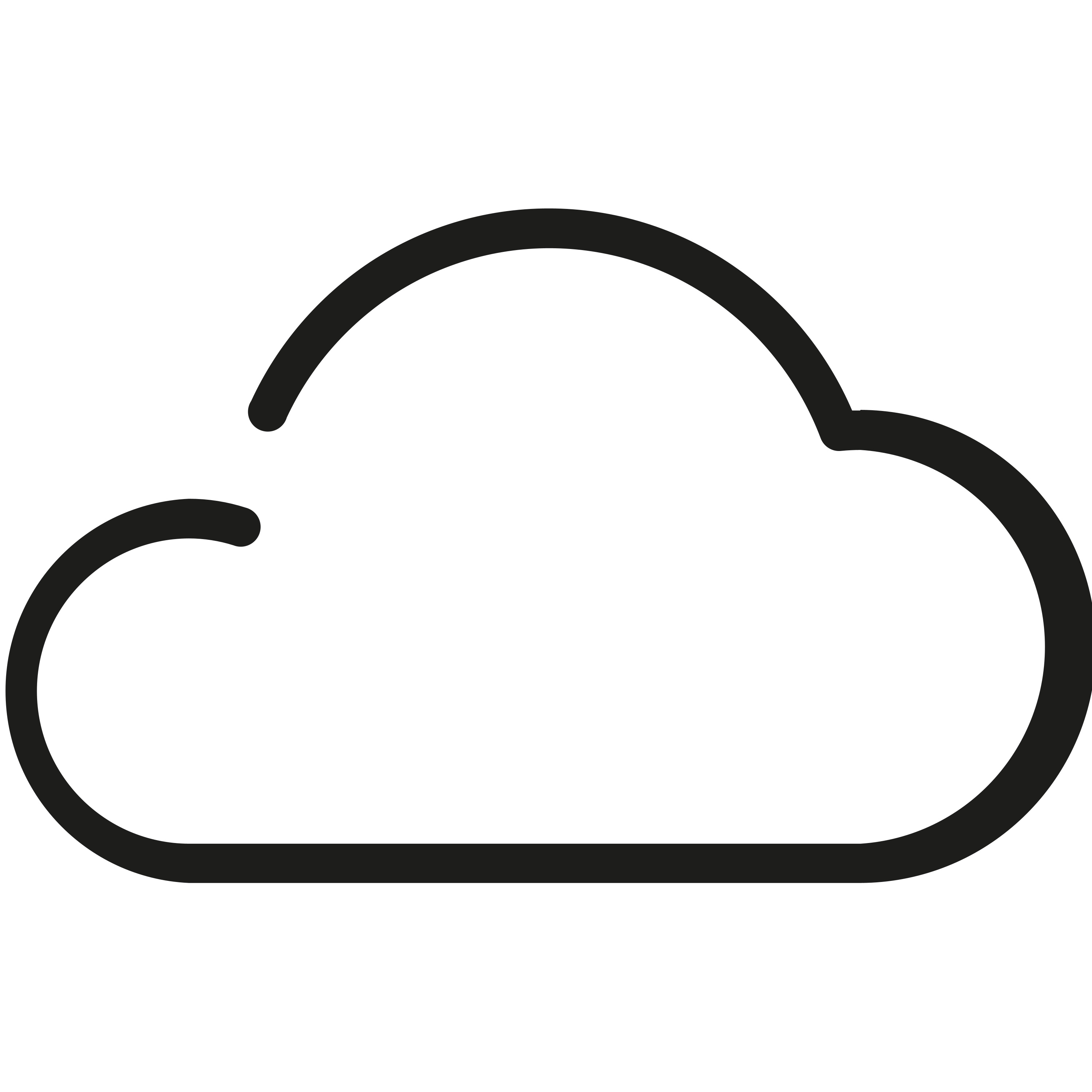 100 million tons
CO2 equivalent of
annual N2O emissions
from nitric acid production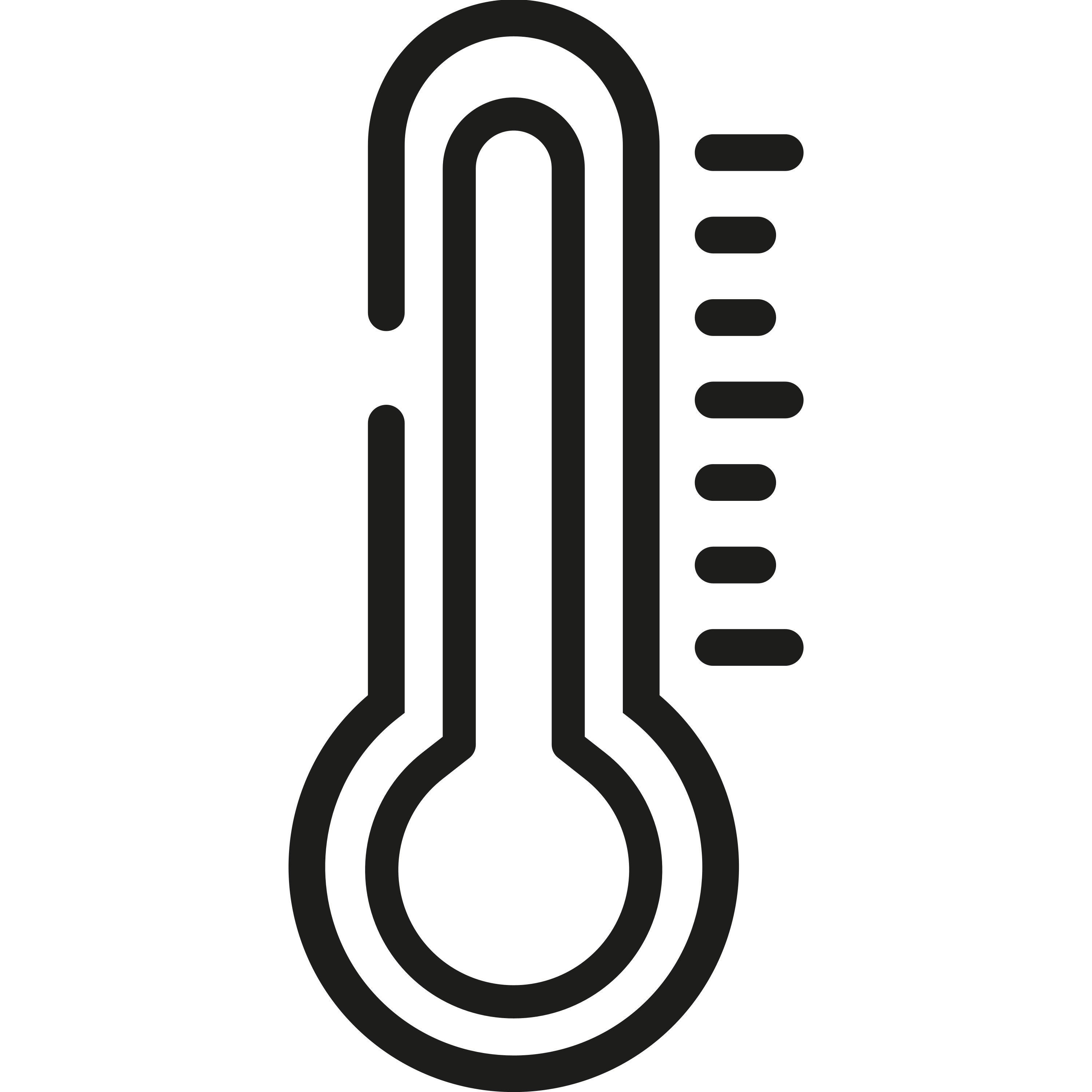 300 times
Impact of N2O on
global warming
compared to CO2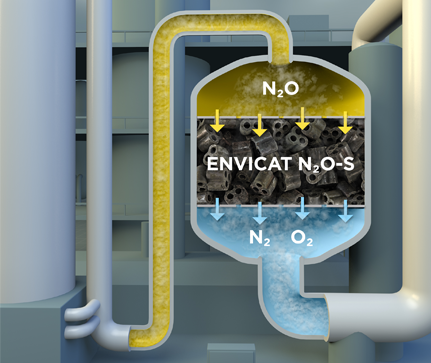 Removes up to 95% of N2O formed during nitric acid production*3
Secondary abatement catalyst installed directly (in second position) after ammonia oxidation reactor
Robust design ensures high mechanical strength Easy to install "drop-in" solution



Experienced engineering partners – worldwide

As a "drop-in" catalyst, EnviCat® N2O-S usually requires little if any engineering changes. If a nitric acid production facility should still wish to receive engineering support, Clariant's highly experienced global partners can help.



Take Action – in three easy steps

Interested nitric acid producers may apply until 31 March 2022 via this website.
Out of all valid applications, an independent attorney will draw 10 nitric acid producers* who will receive a free catalyst load.*
Clariant will inform the winning applications in May 2022. The catalyst supply will be aligned with the winning applicants.




Don't miss this unique opportunity to protect the climate

Complete our application form now to be one of 10 nitric acid producers worldwide to receive a free first load of Clariant's EnviCat N2O-S catalyst.
*Clariant offers one free catalyst fill for one nitric acid production unit per group of companies. Clariant's terms and conditions of sale apply. Clariant's acceptance of an application is subject to competition law compliance and technical feasibility reviews, and in the sole discretion of Clariant. The free fills are assigned via a drawing, without any legal obligations and without legal recourse, and are subject to compliance with locally applicable laws and regulations.
*1 Source: Entec, 2017
*2 Source: IPCC, 5th AR, Working Group III Report "Climate Change 2014". N2O emissions from nitric acid and its derivative adipic acid.
*3Source: Multiple references worldwide using Clariant's EnviCat® N2O-S in commercial operation