AmoMax 10 - The catalyst that changed the game for ammonia synthesis
AmoMax® 10 is a wustite-based ammonia synthesis catalyst with a unique promoter system that provides excellent stability and much higher activity compared to magnetite-based catalysts.

The innovative catalyst improves conversion at low operating temperatures and thermodynamically favorable conditions, thus raising ammonia yields. As an added benefit, reduced loop pressure and recycle rates save energy and reduce CO2 emissions.
Main benefits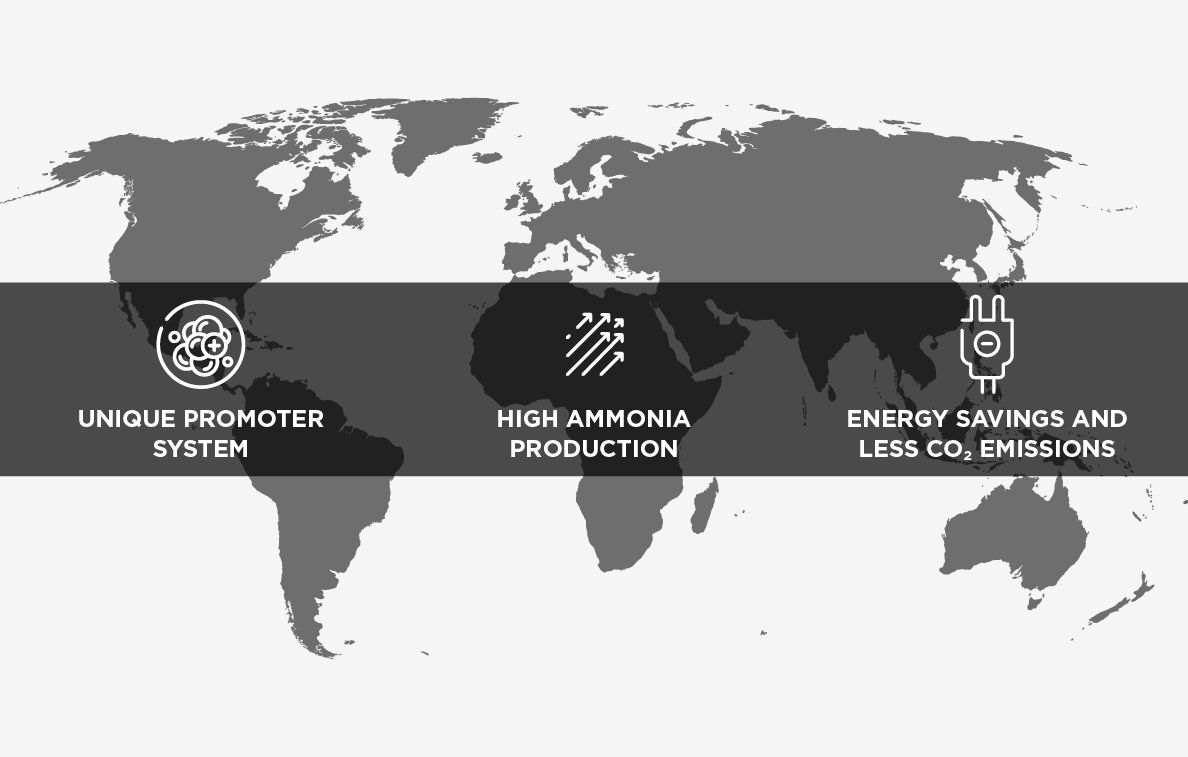 WELL PROVEN

Successfully operating in over 100 plants worldwide

LONG LIFETIME

High stability and poison resistance


ENERGY SAVINGS

Due to 10 bar less loop pressure and lower loop recycle ration

HIGH ACTIVITY

30ºC lower light-off temperature than standard magnetite-based catalysts

QUICK STARTUP

30ºC lower light-off temperature than standard magnetite-based catalysts


INCREASED AMMONIA PRODUCTION

If not limited by make-up gas and/or compressor curve
From magnetite to wustite based catalysts