Why do we exist? This is the central question that every organization and every individual must ask themselves in the face of today's global challenges. This is especially true for a company in the chemical industry. We bear a special responsibility, and we have to ask ourselves what contribution we can make. Why is it good that we exist? And we are convinced that specialty chemistry can be at the forefront of sustainable change. This is what our purpose "Greater chemistry - between people and planet." is all about.
Our values
Our values are the cornerstones of our company culture and of our success. They define the core principles that guide the way we work together and the behaviors that are key for us to succeed and to deliver on our purpose. They reflect what we expect from ourselves, what drives us and what sets us apart from our competitors. Our values must be recognizable and visible in everything we do.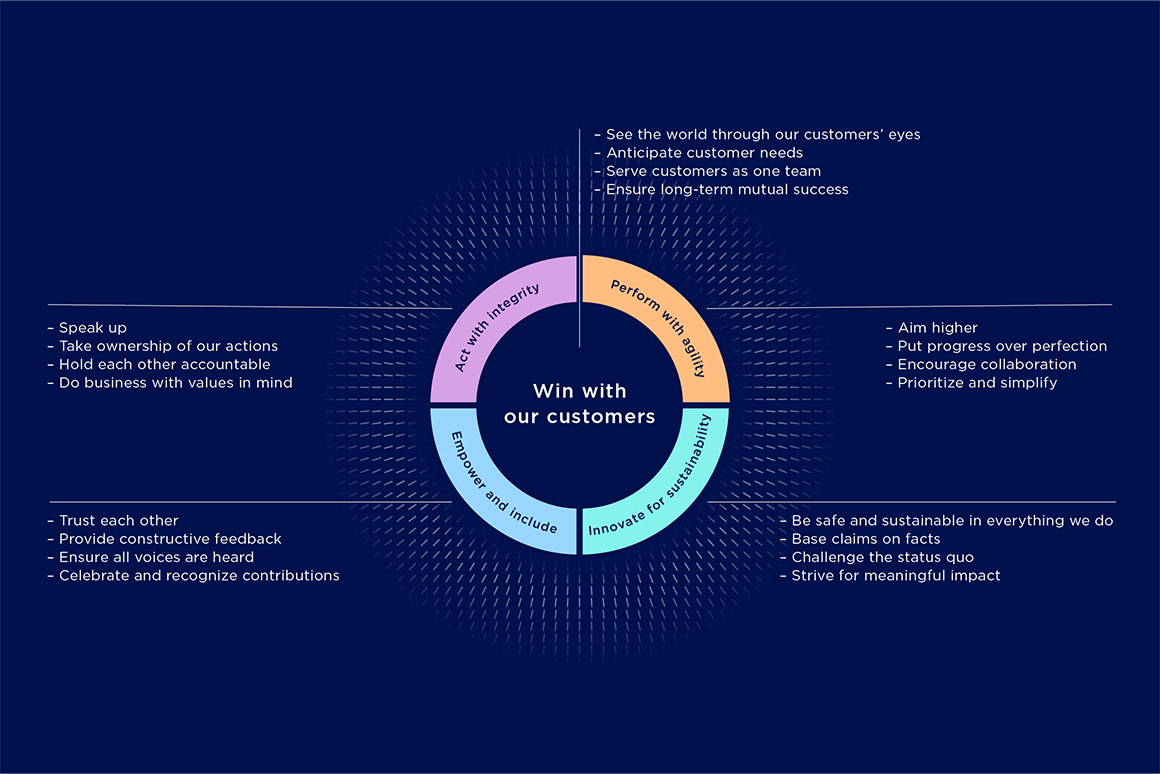 Our CEO's statement
»At Clariant, we have the unique opportunity to create a truly meaningful impact. Our innovation power makes it possible that we deliver products that have an outstanding technical performance. And that are also highly sustainable. All of this is captured in our Purpose Statement.«

Conrad Keijzer, CEO, Clariant




Our CEO Conrad Keijzer explains the importance of the purpose for Clariant and its stakeholders from his perspective. Watch the video.