RedSnow® – beauty in season
On South Korea's Jeju Island, January and February are blooming time for a much-revered flower. Clariant harnesses its secret for healthy looking and resilient skin.


"To appreciate the beauty of a snowflake, it is necessary to stand out in the cold." The quote by the Greek philosopher Aristotle is close to two and a half millennia old. But countless modern-day visitors to Mount Hallasan seem to agree. Each year, they flock to the volcanic island of Jeju, some 80 kilometers off the coast of mainland South Korea to explore and extensively photograph the winter wonderland surrounding South Korea's highest mountain.

The island of Jeju draws visitors year-round and usually sees its first snow of the season in late November. However, the last crisp winter days of late January and early February offer a particularly charming spectacle. That is when bright spots of red and dark pink dot the snowy landscape in and around Hallasan National Park. The sight comes courtesy of Camellia japonica, a hardy shrub that wears its fleshy green leaves all year but only puts on its floral dress for a few weeks at the end of winter.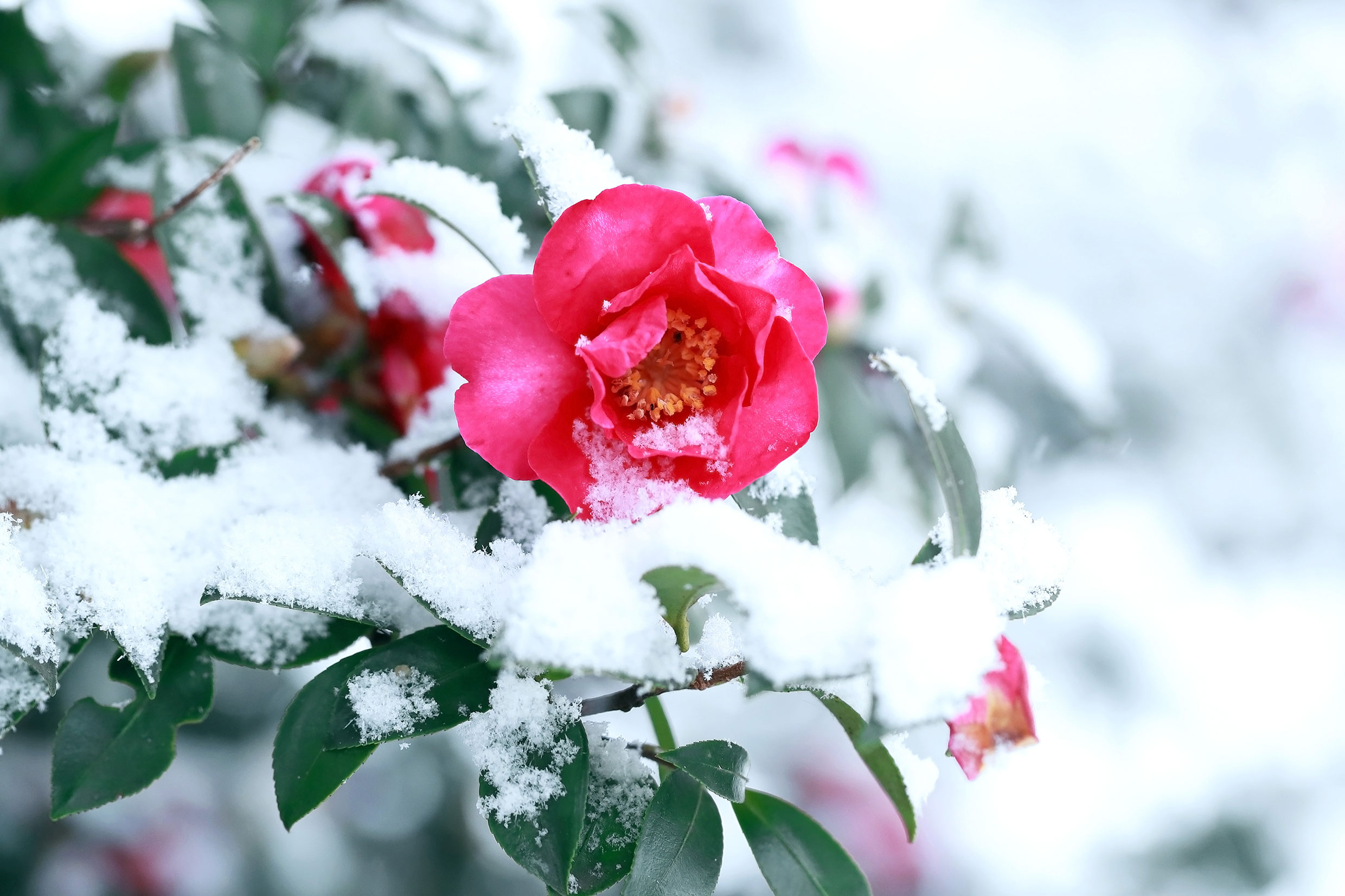 The special variety of Camellia japonica found on Jeju blooms only for a few weeks at the end of winter.

A staple in traditional medicine
There are tens of thousands of cultivars of Camellia japonica with a wide range of flower forms and colors. Gardeners in Japan, China, and Korea have been growing them for centuries. Some specimens are even known to be several hundred years old. Yet the varieties flourishing on Jeju are remarkably winter hardy and hold a special place in the hearts of Koreans.

The beautiful plant, known as dongbaek in Korea, is not just the star of the countless winter snapshots uploaded to social media around this time of year. Extracts of Camellia japonica also have a long history as a medicinal plant in Korea and are a staple in Traditional Chinese Medicine. The variety grown on Jeju is especially revered. That is because the volcanic island is seen as a unique treasure trove of botanical riches. Jeju is home to more than 1,800 different plant species – many of which are found nowhere else in the world. The island is even listed as a UNESCO world heritage site.

Camellia japonica, one of the most famous flowers in Korea, can be found around the country and more particularly in Jeju. Dongbaek oil, made from the seeds of Camellia japonica, is rich in oleic acid, linoleic acid, and palmitic acid. These are known for their antioxidant and anti-irritant properties when used in skincare products. Clariant draws out a unique variety of flower extract from the Camellia japonica on Jeju blooming this time of year. In fact, Clariant named this active ingredient RedSnow® as a reference to the bright flowers poking through the snowy blanket. The active ingredient is particularly rich in protocatechuic acid, a type of phenolic acid with strong antioxidant properties.

Moreover, Clariant has shown in extensive in-vitro and ex-vivo tests how RedSnow® can block aryl hydrocarbon receptors in skin cells. These are usually triggered by certain airborne pollutants such as polycyclic aromatic hydrocarbons (PAHs) and heavy metals with particles smaller than ten or even 2.5 microns. This way, RedSnow® can help prevent the production of free radicals that cause oxidative stress to the skin. In addition, it helps reduce the activation of MMP-1 genes and increase collagen production. All of which means that RedSnow® can help protect the skin not just from irritation, but also premature aging caused by pollution in urban and outdoor environments.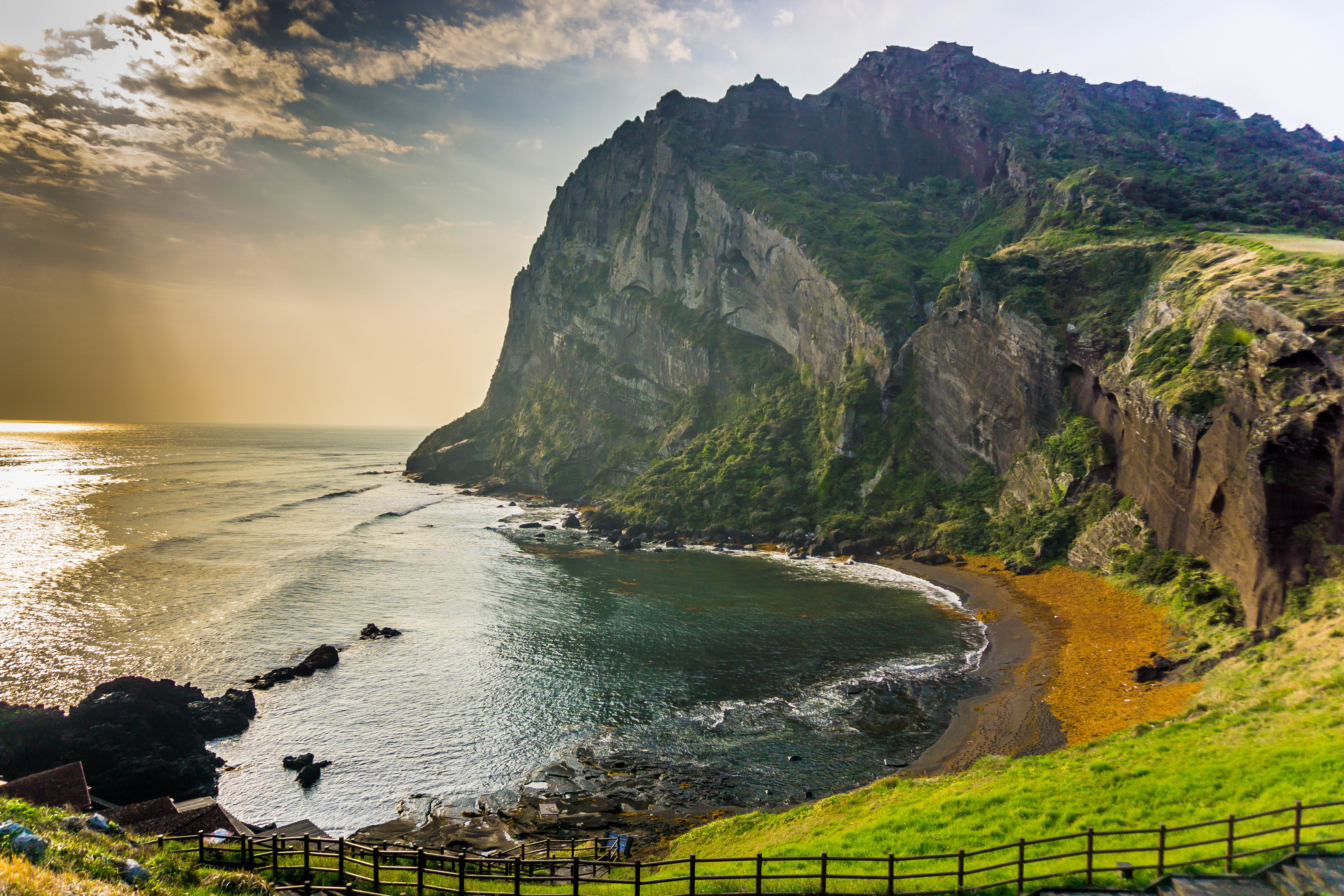 The volcanic island of Jeju is a UNESCO world heritage site and a treasure trove of botanical riches.

What speaks to customers
Anti-pollution skincare is a hot topic, especially for affluent consumers in megacities across the region. Environmental factors such as airborne pollutants are a great concern since they are harmful to health and skin and can cause skin irritation as well as premature aging. RedSnow® is Clariant's answer to this growing issue.

Since 2016, Clariant's Active Ingredients business unit has partnered with BioSpectrum, a Korean manufacturer renowned for its active ingredients derived from plants on Jeju. Camellia japonica is one of several plant species BioSpectrum and Clariant harvest there. All are sourced in accordance with the island's special status as a world heritage site and national park. Some products are even made from by-products of pruning.

As a result, RedSnow® combines much of what today's consumers look for in an active ingredient: more sustainable, tradition, and scientifically proven effectiveness. A delicate flower conquering a harsh environment may also be the perfect metaphor for the resilience of beauty.