Clariant's phosphinate flame retardant receives excellent GreenScreen® Benchmark 3 rating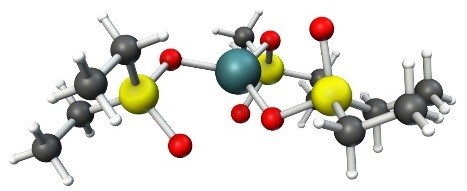 Muttenz, 01-January-2017 - Clariant asked the certified GreenScreen profiler ToxServices to review the assessment of Aluminum Diethylphosphinate (CAS #225789-38-8, "DEPAL"), the key ingredient in Clariant's Exolit OP phosphinate flame retardants' product range. The result was an excellent benchmark 3 "use but still opportunity for improvements", bearing in mind that the highest benchmark 4 "prefer – safer chemical" is so far only achieved by substances like Dihydrogen Oxide (CAS # 7732-18-5, "water"). The hazard table shows Low levels of concern for most endpoints and some non-critical data gaps. Only for persistence in the environment a very High score is assigned which is linked to the chemical stability of DEPAL which in turn is required for the application in engineering plastics with their high processing temperatures of up to and above 300 °C. With this benchmark 3 Exolit OP stands out as more preferable in terms of hazard profile than competing products like red phosphorus and legacy brominated flame retardants (source: GreenScreen Store and IC2-Database).

Earlier assessments by ToxServices and other third parties resulted in a benchmark 2 assignment "use but search for safer substitutes". Some assessments were based on published summary data on the substance and the authors did not have access to the original studies which often contained valuable information on additional toxicological endpoints. Furthermore, over the last years more information has become available and additional studies were conducted on the substance by independent researchers, e.g. within the scope of the ENFIRO project funded by the European Commission. The full GreenScreen assessment dated October 2016 is available for download here, containing also the scientific references.
Ammonium polyphosphate, the basic ingredient in Clariant's Exolit AP product range is also assigned a GreenScreen Benchmark of 3 (full assessment). Both products also achieve Clariant's proprietory Ecotain® Label, see for example Exolit OP 1230 and Exolit AP 422 (the EcoTain menu item).
General information about GreenScreen and the benchmarks, they are
1. Avoid – chemical of high concern
2. Use but search for safer substitutes
3. Use but still opportunity for improvement
4. Prefer – safer chemical

Disclaimer:
This information corresponds to the present state of our knowledge and is intended as a general description of our products and their possible applications. Clariant makes no warranties, express or implied, as to the information's accuracy, adequacy, sufficiency or freedom from defect and assumes no liability in connection with any use of this information. Any user of this product is responsible for determining the suitability of Clariant's products for its particular application.<br />
<br />
* Nothing included in this information waives any of Clariant's General Terms and Conditions of Sale, which control unless it agrees otherwise in writing. Any existing intellectual/industrial property rights must be observed. Due to possible changes in our products and applicable national and international regulations and laws, the status of our products could change. Material Safety Data Sheets providing safety precautions, that should be observed when handling or storing Clariant products, are available upon request and are provided in compliance with applicable law. You should obtain and review the applicable Material Safety Data Sheet information before handling any of these products. For additional information, please contact Clariant.<br />
<br />
* For sales to customers located within the United States and Canada the following applies in addition: No express or implied warranty is made of the merchantability, suitability, fitness for a particular purpose or otherwise of any product or service.<br />
<br />
© Trademark of Clariant registered in many countries.<br />
® 2019 Clariant International Ltd