Exolit® Flame Retardants are Thoroughly Checked on Sustainability
Within the last two years Clariant has developed a new tool for managing its product portfolio with regard to sustainable performance. The »Portfolio Value Program System« is used to check product groups systematically in a screening process in order to develop a roadmap for improvements and select outstanding products for promotion or labelling.
It is based on a catalogue of 36 criteria comprising 26 environmental, 4 economic and 6 social topics. A working group headed by the Corporate Sustainability and Regulatory Affairs department and supported by external consultants developed the method and guided the screenings.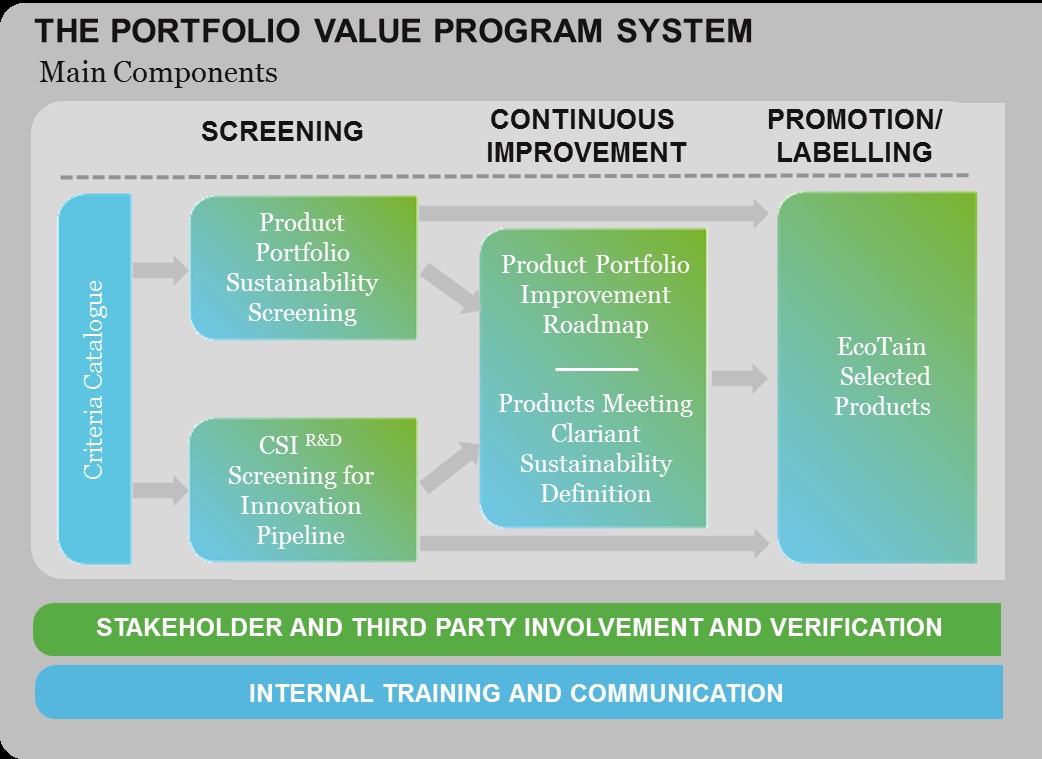 The group wise screening of the Exolit portfolio is nearly finished and indicates strengths and weaknesses very well. Based on the analysis of the outcomes, the business line flame retardants is currently working on a roadmap for continuous improvement. Single products showing outstanding sustainability performance in the checkup can qualify for the »EcoTain« label, already introduced by Clariant's business unit ICS recently and now used for sustainable flagship products within the whole company.
The basic flame retardants of the most important Exolit families (Exolit AP and Exolit OP) are going to qualify for the EcoTain label. If they can achieve it, they belong to the best performing sustainable products within Clariant.
We will keep you updated…