It's Live: The New Clariant Website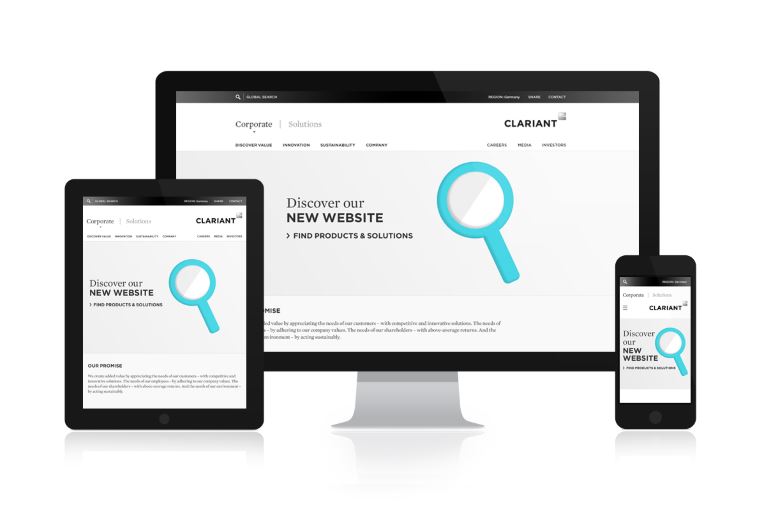 Clariant launched its brand new website after more than a year of development. Packed with features such as responsive web design and a powerful product search engine, visitors can expect a more intuitive navigation experience and a clearer representation of Clariant's solutions.
Explore our solutions on the brand new Clariant.com website. It has all of Clariant's products and services in one place, is responsive on mobile devices, and boasts a quick and convenient solution finder.