Clariant Oil Services Provides Chemical Solution to Oil Sands Operation in Alberta
Benefits
On-spec oil and clear water due to stable processing and unique solids removal functionality
Realized cost savings from a 60% reduction in demulsifier usage, compared with the incumbent
Sizable value added by ensuring on-spec oil, thus eluding sales discount
Background
In-situ operations from oil sands produces bitumen and leads to a challenging separation environment due to its high viscosity and density. Being solids-rich by nature, bitumen contains high levels of sand, silt and clay, which stabilizes emulsion and trash water, thus resulting in a higher BS&W in the oil.
In this particular pilot project, a new innovative methodology was being applied to produce oil sands in a more environmentally-friendly and cost-effective manner. The low production rate gave certain advantages in terms of longer retention time, but also put on new challenges of less agitation/mixing and surges of fluid in the various stages of processing. As a result, two incumbent demulsifiers were used at a high dose rate (200 liters per day) to treat the fluid.
Additionally, the interface of the main treater was difficult to control due to the presence of an emulsion pad, resulting in a higher BS&W for the sales crude, leading to a sales discount and revenue loss.
Clariant Oil Services Solutions and Value Delivered
Following a system survey to identify the problem and uncover the root cause, Clariant Oil Services designed a robust demulsifier application with solids removal capability. The product was commercialized as PHASETREAT TS 6674, and field-trialed to confirm its efficacy.
80 Liters per day of PHASETREAT TS 6674 was continuously injected at a single injection point upstream of the main separator. Stable processing was soon realized due to the complete resolution of emulsion, yielding a clean interface. This allowed accurate detection of the interface, simultaneously feeding an accurate signal to the control system.
Additionally, oil was on-spec and water quality was improved. Due to injection dosage and less logistical burden, there also was an immediate savings on chemical. Finally, significant value was added by ensuring on-spec oil and the avoidance of a sales discount, as well as a reduction in chemical costs for the overall operation.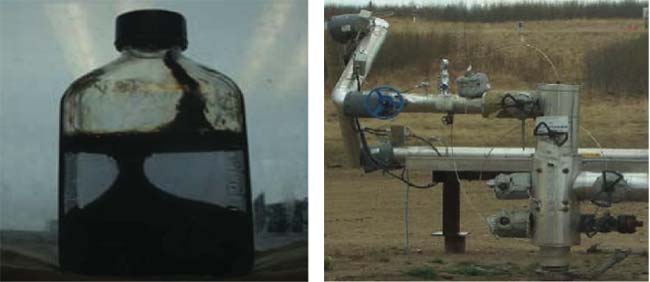 This information corresponds to the present state of our knowledge and is intended as a general description of our products and their possible applications. Clariant makes no warranties, express or implied, as to the information's accuracy, adequacy, sufficiency or freedom from defect and assumes no liability in connection with any use of this information. Any user of this product is responsible for determining the suitability of Clariant's products for its particular application. *Nothing included in this information waives any of Clariant's General Terms and Conditions of Sale, which control unless it agrees otherwise in writing. Any existing intellectual/industrial property rights must be observed. Due to possible changes in our products and applicable national and international regulations and laws, the status of our products could change. Material Safety Data Sheets providing safety precautions, that should be observed when handling or storing Clariant products, are available upon request and are provided in compliance with applicable law. You should obtain and review the applicable Material Safety Data Sheet information before handling any of these products. For additional information, please contact Clariant.
*For sales to customers located within the United States and Canada the following applies in addition: NO EXPRESS OR IMPLIED WARRANTY IS MADE OF THE MERCHANTABILITY, SUITABILITY, FITNESS FOR A PARTICULAR PURPOSE OR OTHERWISE OF ANY PRODUCT OR SERVICE.
Copyright © Clariant International Ltd, 2012.