Clariant Oil Services Fracture Pre-flush Additive is Environmentally-Acceptable
Benefits
Superior environmental performance secured fracturing account for the pumping company
Use of SURFTREAT allowed faster return to production due to better well clean-up
Application of SURFTREAT gave a 40% increase in production when compared to the previous strategy
SURFTREAT provided superior performance for mutual solvency compared to the incumbent, decreasing chemical use
Background
A large, international fracturing and stimulation company required an alternative chemistry to use in their fracturing operations in order to address the environmental concerns expressed by their client base. The incumbent chemistry used was 2-butoxyethanol (2-BE, BGE, EGMBE, butyl cellosolve) and was used as a pre-flush additive, acid additive and a component of visco-elastic surfactant (VES) formulations. EGMBE is a mutual solvent and it has been shown to provide a significant benefit to the success of given treatments.
The function of the pre-flush additive is to remove and prevent water blocks or emulsion formation caused by a large aqueous pill entering a zone with hydrocarbon material, as well as preferentially wetting the formation to allow for better propagation of the fracture through the production zone and post-fracture production of the load water and, ultimately, hydrocarbons. Recently, EGMBE has come under environmental scrutiny due to toxicity concerns. Precautions need to be taken with EGMBE as exposure to high levels has allegedly led to reported nose and eye irritation, headaches and vomiting.
Clariant Oil Services Solutions and Value Delivered
In order to address the concerns of the industry, Clariant Oil Services developed a technical equivalent for EGMBE that also provides superior environmental characteristics. Of the many products synthesized, the SURFTREAT 9000 range of products was chosen for its mutual solvency and wettability modification properties. The SURFTREAT 9000 range of replacement chemistries showed a far superior toxicity profile to EGMBE, whilst maintaining the same high biodegradation characteristics (Figure 1).
This product has had a profound effect on the stimulation market, providing a positive environmental impact. The product safety and material handling implications are greatly improved, as fewer workers are now exposed to EGMBE and are instead handling a far more benign chemistry.
Additionally, the new SURFTREAT 9000 range of products function more effectively and over a broader application range than EGMBE. Laboratory tests showed SURFTREAT 9000 products to have greater mutual solvency efficacy when compared to EGMBE, and core flood tests showed a greater regain to permeability when using SURFTREAT products in combination with a VES package.
When applied in the field as part of the multiple fracture jobs, the flowback performance of wells not using a mutual solvent was poor when compared to wells that did use EGMBE as part of the fracture pre-flush. The incremental benefit to production was more than 100% additional gas realized over 1,000 days of flow (Graph 1). When the environmentally-acceptable SURFTREAT 9000 range of products was used in place of EGMBE, performance was even better. Typically over the first six months of flowback, when comparing wells treated with EGMBE and wells treated with the SURFTREAT product, there was more than 40% additional production benefit (Graph 2).
Due to its higher efficacy, performance and cost structure, the new product can provide an economic benefit over that of EGMBE. Clariant Oil Services is actively contributing to the health, safety and environmental performance of the oil and gas industry and reputation of fracturing applications. These benefits are being passed on to the many operating companies who are utilizing this technology. Benefits to the operator are apparent in the superior performance, better economics and reputation-enhancing environmental profile.
Figure 1: Comparison Chart of 2-Butoxyethanol to SURFTREAT Product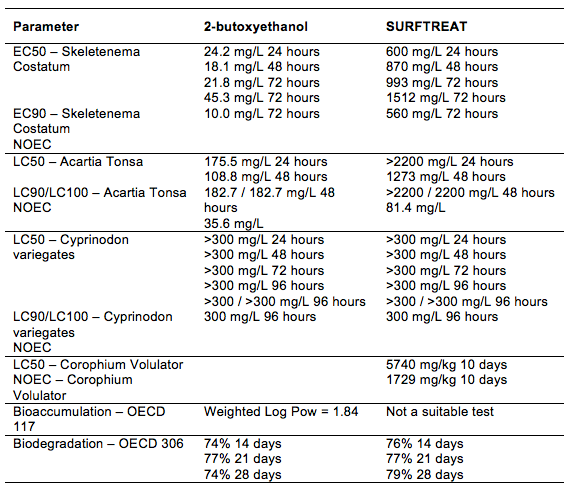 Graph 1: Production Profile When Using EGMBE vs. No Mutual Solvent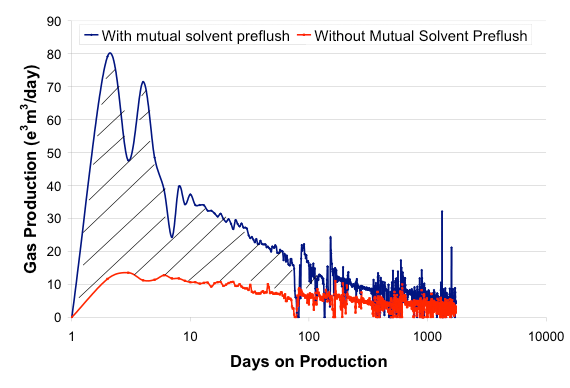 Graph 2: Production Profile When Using SURFTREAT vs. EGMBE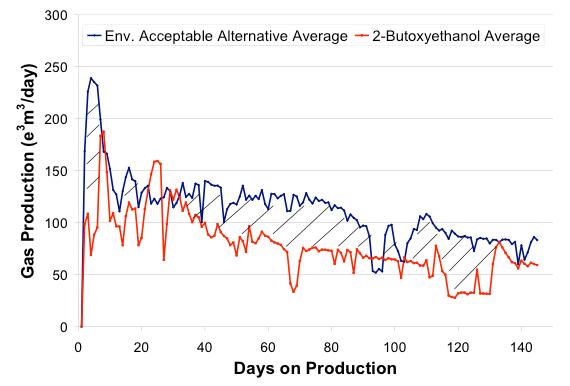 This information corresponds to the present state of our knowledge and is intended as a general description of our products and their possible applications. Clariant makes no warranties, express or implied, as to the information's accuracy, adequacy, sufficiency or freedom from defect and assumes no liability in connection with any use of this information. Any user of this product is responsible for determining the suitability of Clariant's products for its particular application. *Nothing included in this information waives any of Clariant's General Terms and Conditions of Sale, which control unless it agrees otherwise in writing. Any existing intellectual/industrial property rights must be observed. Due to possible changes in our products and applicable national and international regulations and laws, the status of our products could change. Material Safety Data Sheets providing safety precautions, that should be observed when handling or storing Clariant products, are available upon request and are provided in compliance with applicable law. You should obtain and review the applicable Material Safety Data Sheet information before handling any of these products. For additional information, please contact Clariant.
*For sales to customers located within the United States and Canada the following applies in addition: NO EXPRESS OR IMPLIED WARRANTY IS MADE OF THE MERCHANTABILITY, SUITABILITY, FITNESS FOR A PARTICULAR PURPOSE OR OTHERWISE OF ANY PRODUCT OR SERVICE.
Copyright © Clariant International Ltd, 2012.