SCALETREAT 819 Successfully Inhibits Zinc Sulfide Scale for North Sea Operator
Benefits
Improved hydrocyclone efficiency, reduced downtime
Successful long term control of zinc sulfide deposits
Eliminated the need to physically remove scale
Background
A major operator in the UK sector of the North Sea was experiencing problems with zinc sulfide forming in the hydrocyclone and liners of an offshore production platform, reducing the throughput and efficiency of produced water treatment.
Clariant Oil Services was asked to recommend an inhibitor that would both remove the scale and prevent further build-up. Working with the operator, information gathered by Clariant Oil Services led to the selection of SCALETREAT 819, a broad spectrum scale inhibitor capable of preventing a variety of scale problems. To ensure the product was suitable for deployment in the system, laboratory tests were performed to confirm compatibility and stability under system conditions.
Prior to full deployment, Clariant Oil Services performed an offshore trial to assess the effectiveness of the product and to determine the required treatment level. The optimum dose rate of SCALETREAT 819 was found to be 20 ppm, with the injection point placed immediately upstream of the hydrocyclones. The injection points are illustrated in Figure 1.
Figure 1: Injection Points of SCALETREAT 819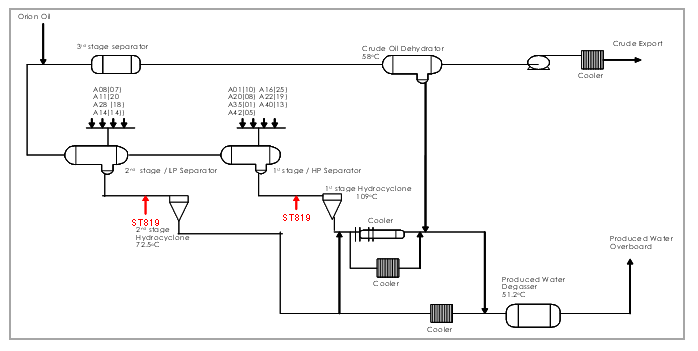 Figure 2: Hydrocyclone and liners prior to injection of SCALETREAT 819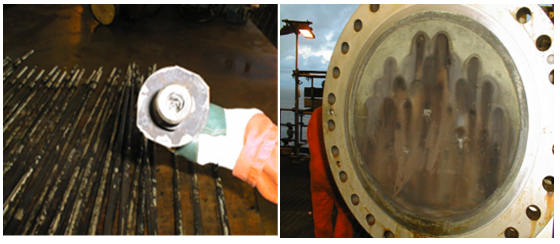 Innovation and Value Delivered
Three years after the field trial, samples taken from the platform continued to indicate the presence of zinc in the fluids, with no further evidence of zinc sulfide deposition in topside equipment.
Clariant Oil Services has continued to supply SCALETREAT 819 throughout its 10-year application, successfully treating the platform. During this time, SCALETREAT 819 has been further optimized to 15 ppm with no evidence of zinc sulfide.