July 12, 2022
Clariant's SynDane® catalyst chosen for Wanhua's new world-scale maleic anhydride plant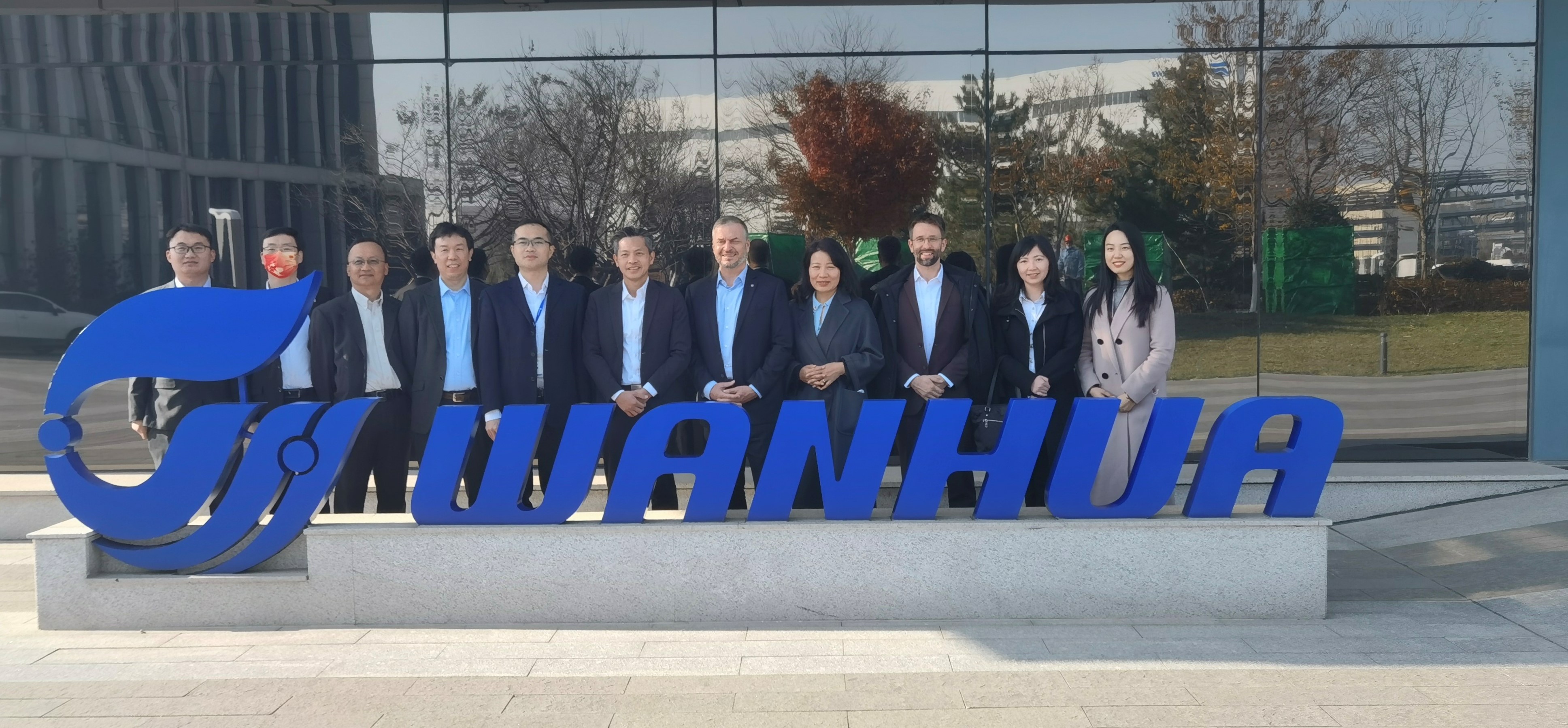 Wanhua Chemical has purchased Clariant's SynDane catalyst for its upcoming world-scale 200 KTA maleic anhydride plant and EnviCat® N2O-S for nitrous oxide abatement
Using the SynDane catalyst in a new, more efficient production technology with larger tubes, Wanhua stands to benefit from annual energy savings of up to 24,000 MWh
Maleic anhydride is a base material for biodegradable plastic for which there is growing demand in China
MUNICH, July 12, 2022 - Clariant has been awarded a major contract by Wanhua Chemical Group to supply catalysts for its new maleic anhydride plant, which will be one of the largest in the world. Designed to produce 200 kilotons of maleic anhydride annually, the plant will rely on Clariant's SynDane catalyst for the production process. The facility will be located in Yantai city, Shandong province, and is scheduled to commence operation in 2023. Also based in Yantai, Wanhua is one of the largest chemical producers in China and is among the top 30 chemical producers globally by 2020 sales.
The Wanhua plant will be the first to use a new maleic anhydride production technology. Compared to the conventional technology, this improves production efficiency and reduces power consumption. The technology licensor Conser estimates a reduction in energy consumption of 2.5 to 3.0 MW per hour of production at the Wanhua plant. Assuming 8,000 hours of production per year, Wanhua's annual energy savings will amount to 20,000 to 24,000 MWh.
Jace Wang, Head of Business Unit Catalysts at Clariant in China, commented, "Sustainability is a vital aspect of our company strategy, and we are proud to support Wanhua in this ambitious and important project with our innovative catalysts."
Clariant's SynDane is suitable for the new production technology. This was previously confirmed in successful performance testing with MAN DWE®. Moreover, SynDane further intensifies the production and energy efficiencies of the new process, providing its exceptionally low pressure drop. The catalyst's special structure and chemical composition also increase the selectivity towards maleic anhydride and thus maximize product yield.
China is in the process of gradually eliminating the use of non-degradable plastics, which is expected to boost demand for biodegradable plastic. Maleic anhydride is an important base material for polybutylene adipate terephthalate (PBAT) and polybutylene succinate (PBS) biodegradable plastics. PBAT plastic offers similar properties to low-density polyethylene plastic. However, when buried in soil, it is completely decomposed by naturally occurring micro-organisms, leaving no toxic residues[1]. PBS is another biodegradable plastic with a high degree of biodegradability.
A second catalyst was selected for the existing nitric acid plant in Ningbo: EnviCat N2O-S, is designed for highly effective purification of offgas containing nitrous oxide (N2O), a powerful climate gas. Wanhua can expect up to 95% of N2O emissions, to be converted into harmless oxygen and nitrogen. This is particularly important for the producer, as nitrous oxide is 300 times more harmful to the climate than carbon dioxide. To help minimize the damaging effects of this greenhouse gas, Clariant launched a major campaign offering a free load of its EnviCat N2O-S to 10 nitric acid producers worldwide, who will be able to reduce their N2O emissions by more than 4 million tons of CO2 equivalents annually when using the catalyst[2].
SynDane® IS A TRADEMARK OF SCIENTIFIC DESIGN COMPANY, INC., REGISTERED IN THE U.S. AND OTHER COUNTRIES.
EnviCat® IS A TRADEMARK OF CLARIANT REGISTERED IN MANY COUNTRIES. 
[1]
Source: MAN Energy Solutions,
MAN Reactor System for Production of Biodegradable Plastic
, 2021
[2]
Estimated annual CO2 equivalents savings once N2O abatement has been installed. CO2 equivalents calculated based on N2O Global Warming Potential of 265. Source: IPCC Fifth Assessment Report, "Climate Change 2014", Working Group II