October 31, 2022
Clariant unveils top ingredients for beauty products at leading trade events in Asia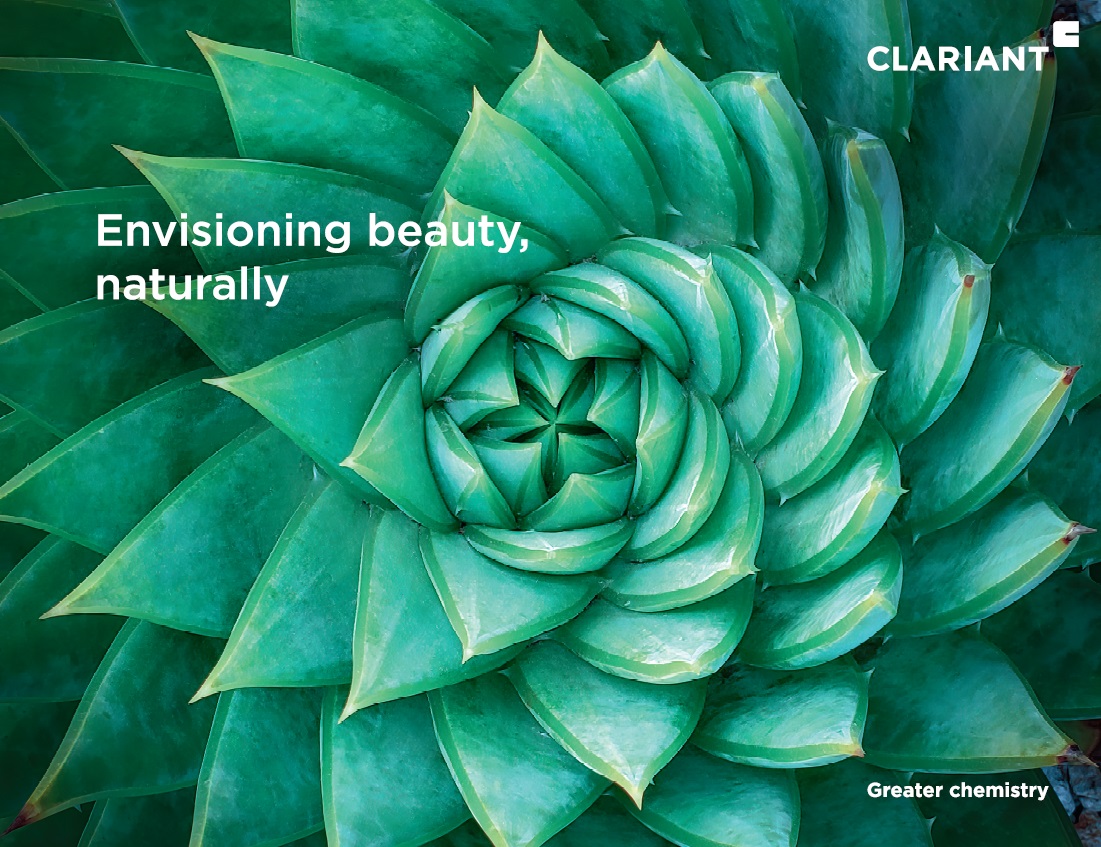 Water soluble Eclipsogen® SX offers new generation of carefree UVA protection for daily sun care
Natural and active ingredient PrunizenTM promotes hair and scalp well-being by regulating cortisol production
ISO 16128 compliant natural formula calculator sheds light on natural content percentage of formulation
SINGAPORE, October 31, 2022 - Whether it's skincare or haircare products that have the consumers' heads turned at the post-COVID era, Clariant's dedicated lines of active and sustainable ingredients are bring the most out of beauty formulations for hair and scalp well-being. Visitors to the upcoming Indonesia Cosmetic Ingredients (ICI) and in-cosmetics Asia exhibitions held on October 25-27 in Jakarta and November 1-3 in Bangkok respectively will get the chance to learn how Clariant's leading ingredients will help their formulations achieve outstanding results.
Following dampened demand on skin and scalp care products due to COVID-induced lockdowns and social distancing, the industry is now ready to bounce back as consumers are once again actively seeking products for healthy skin and hair. At the two upcoming industry events in Asia, Clariant will demonstrate their industry-leading beauty solutions and how they can make formulations work better to tap into the next consumer trend.
For formulations with a strong emphasis on skin protection, a key attribute to benefit from increased activities following lifting of travel restrictions, Clariant's Eclipsogen series will certainly be key ingredients to look out for. Eclipsogen SX offers unique high UVA protection. Being water-soluble, it is easy to spread on and gives a non-greasy skin feel. Its high compatibility with most cosmetic ingredients and cold processability give formulators the added advantage of easy formulation.
During the pandemic, many suffered from isolation that led to a poor mood, which is one of the reasons for hair loss. At the trade shows, Clariant will highlight its Prunizen natural active ingredient tailor made for hair and scalp caring. Made from an extract of Prunella vulgaris that is widely used in traditional Asian medicine, the ingredient tackles psychoemotional stress-induced hair loss and stimulates hair, thus helping to restore personal self-esteem and emotional well-being. Prunizen is capable of delivering strong anti-stress effects by inhibiting cortisol production and increasing oxytocin levels, hormones that provide potent physiological anti-stress effects.
"Our team at Clariant is really excited to be able to present our leading solutions at these two key beauty product industry events, where we could meet our customers face-to-face again. Despite the challenges presented by the pandemic, we have never slowed down our pace of delivering powerful formulation solutions especially those derived from natural resources. Our recent full acquisition of the Brazilian personal care specialties company Beraca is a solid proof of our commitment to this sector of our business," said Vipul Bhatt, Clariant's Head of Sales & Application Personal Care & Home Care, APAC.
As the trend of adopting natural ingredients in skin care formulations gets ever more popular, finding out about the exact proportion of ingredients may present a challenge for formulators. As such Clariant has introduced the groundbreaking natural formula calculator to help formulators make informed choices on their products. The intuitive digital tool, based on ISO 16128 method, is powered by data from the Natural Origin & Renewable Carbon Indexes of over 800 Clariant and non-Clariant ingredients. It will be one of the highlights of Clariant at the upcoming exhibitions.
Clariant is exhibiting at booths F21-22, F27-28 at the ICI show and booth R48 at in-cosmetics Asia. Visitors are welcome to drop by to learn more about the latest formulation solutions available at Clariant.
Documents
Related Images & Video