Circularity can only be reached

WITH THE COLLABORATION OF ALL VALUE CHAIN PLAYERS

Plastic is showing some real advantages in application, which we enjoy every day. However, we are constantly facing the consequences of improperly handled plastic waste, which is polluting our environment across the globe. It is therefore necessary to act now to dramatically reduce plastic waste and to start seeing it as a raw material source for new products.

With circularity being one of the central elements of our sustainability strategy and our focus on innovation, we want to support the transition by offering solutions for mechanical recycling, dissolution and depolymerization processes as well as chemical recycling technologies.
We are convinced that collaboration of industry partners across the value chain is key, to implement and establish innovative, circular solutions fast.
Our products for the circular economy comprises solutions for
REDUCE

Enhancing plastic properties to minimize polymer usage while maintaining product functionality.

Foster plastic reduction through innovative formats in homecare and cosmetics
RE-USE

Extending plastics lifetime through heat and light stabilization.
RECYCLE

Maximizing recyclability and upcycling potential through the selection of best additives for design4recycling and process aids in purification steps.
Vision
Clariant wants to be the premier chemical solution provider for a circular plastic economy, connecting industry partners to close the loop.

Clariant actively supports the vision of a more circular economy, where the value of products, materials and resources is maintained in the economy for as long as possible, and the generation of waste is minimized.

At Clariant we believe that plastic waste does not belong in our oceans, rivers, or anywhere in the environment.

Moving toward a more sustainable plastics sector is critical to the industry's success and we are convinced that innovative chemistry holds the key.

We are ready to accompany the transition to more circularity and support policy-makers' targets and customers' sustainability ambitions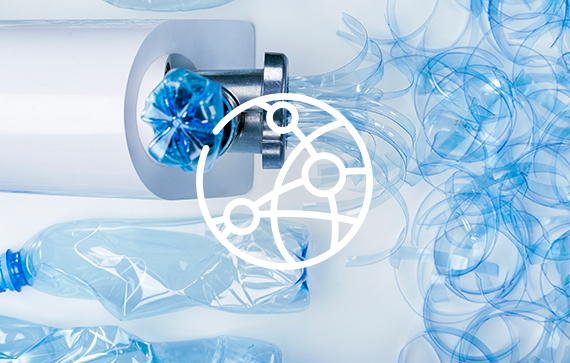 Our targets for plastics circularity
Sustainability is a key strategic pillar of our company. Becoming a premier chemical solutions provider for a circular plastics industry, we have set ourselves ambitious targets.

Our strategy is based on design4circularity, comprising to support the reduction of plastic waste, enabling the re-use of plastic and offering solutions for recycling.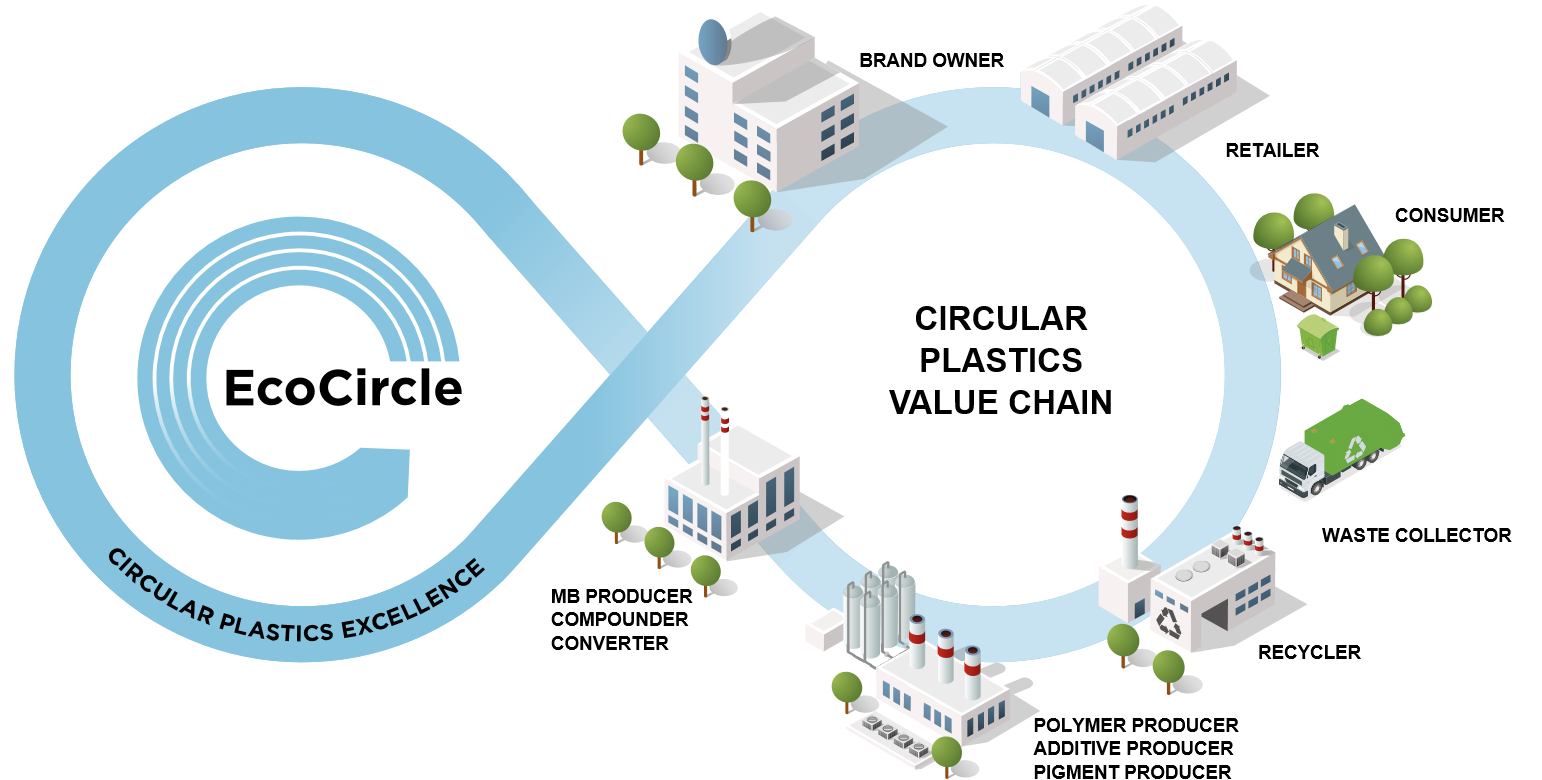 We focus on the development of

Product solutions to foster the reduction of plastic waste through development of innovative formats in home care and personal care, to reduce plastic packaging.

Additive solutions to enable the reduction and reuse of plastic without quality loss, supporting targets of reduced fossil based polymer usage

Additives to enable and improve the mechanical recycling of plastic e.g. supporting 100% recyclability of packaging

Processing aids to support chemical recycling e.g. by enhancing the quality of pyrolysis oil through purification or stabilization.
Engagement with Stakeholders
Collaboration with partners from across the value chain is a key element of Clariant's EcoCircle. We are engaged in several cross-industry initiatives and regional associations all of which are focused on accelerating the transition to a circular economy for plastics. You can learn more about those here.

In addition, Clariant collaborates with other experts in the plastics value chain. For example, we are part of REVOLUTION, an EU-funded project that is working to maximize electronic vehicle range and end-of-life recovery through the optimization of recycled plastics and advanced light-weighting materials. We are also involved in the STEPS program, which envisions the plastic sector making a transition to a circular economy that builds on sustainable production, product use and recycling.

In 2019, Clariant additionally teamed up with the Plastic Bank, a social enterprise and economic development firm that empowers disenfranchised communities to exchange any type of plastic waste for currency.
»Accompanying the transformation to a more circular plastics economy is a priority for Clariant. We have the ambition to become a leading provider of sustainable solutions for our customers in line with the waste hierarchy principles, and through a smart combination of design, reduction, re-use and recycling options.«
Conrad Keijzer, Chief Executive Officer