The power of roots
Powerful active ingredients
responsibly sourced from plant roots
Clariant and Plant Advanced Technologies (PAT) have established a strategic partnership that includes the subscription of approx. 10% equity shares of PAT by Clariant, joint development agreement and exclusive distributionship. Renowned for its highly sustainable and cutting edge technologies, PAT develops unique and powerful plant-based active ingredients for cosmetics.

The partnership brings PAT's research strengths in discovering and producing precious compounds from plant roots together with the claim substantiation and the marketing and sales expertise of Clariant's Active & Natural Origins business. These strengths have been combined for the development of new premium products and will reach the market through Clariant's global network.

PAT is recognized for its high-end technologies used to explore the best plant natural compounds in a very sustainable way. Two proprietary technologies make it possible: Plant Milking Technology and Target Binding Technology.

Powered by nature and advanced with science, the products issued from PAT and Clariant Actives & Natural Origins partnership address premium cosmetic markets looking for sustainable natural sourcing and scientifically proven efficacy.

The products issued from the partnership between Clariant Active Ingredients and PAT have already been recognized by the cosmetic industry for their innovative mechanism of action and strong skin benefits, as well as for their sustainable sourcing, and won 10 prestigious awards so far.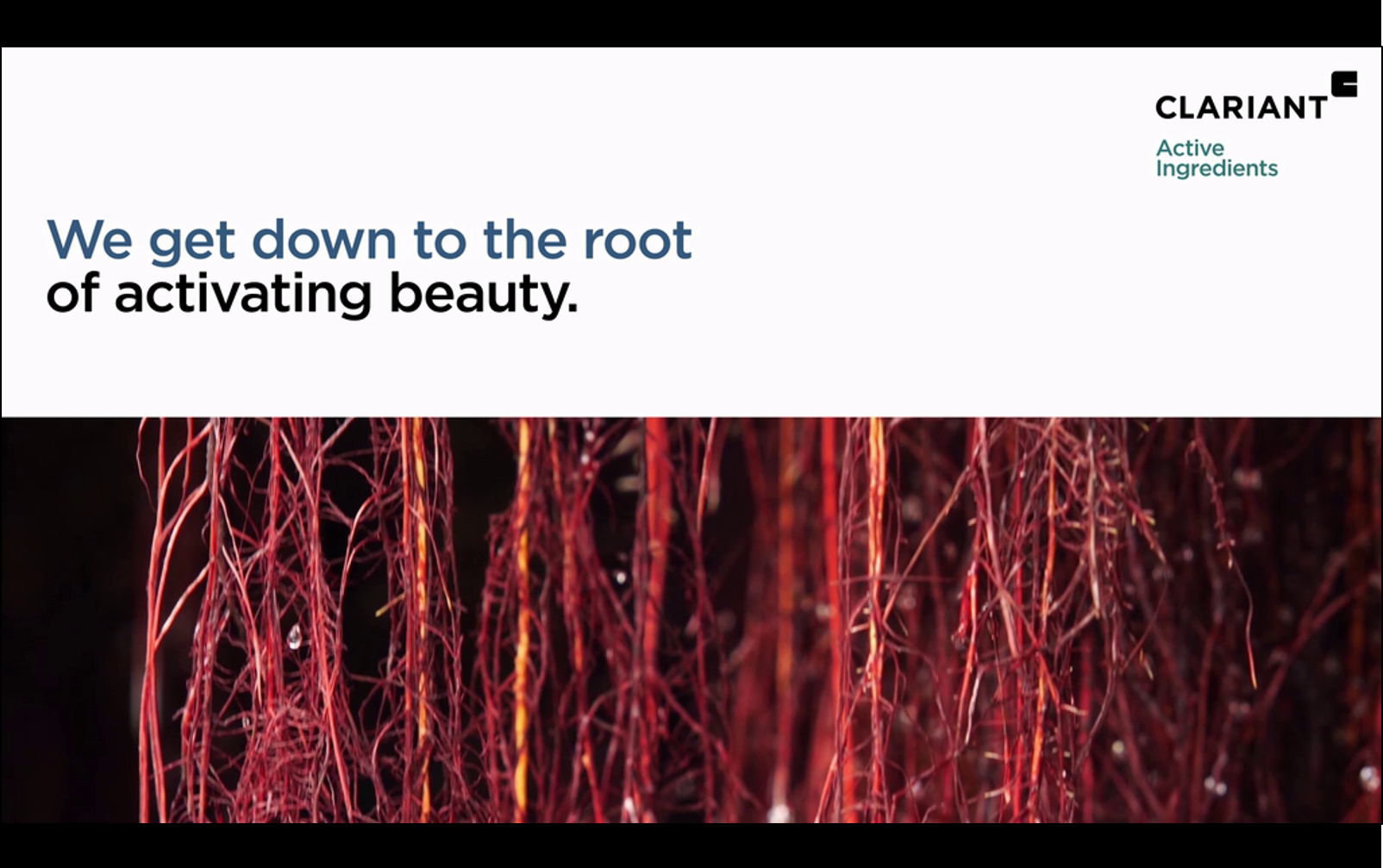 Any questions?
Our experts are standing by to offer you more details. Would you like to get in touch with one of them?
From innovative and patented technologies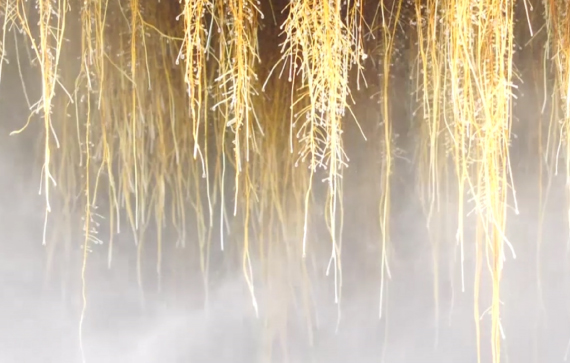 This technology enables to explore previously difficult to access parts of plants and allows for production of rare compounds on an industrial scale.

Using an aeroponic system (cultivation without soil), PAT stimulates plant roots to make them produce targeted molecules in higher quantities than those found in their natural environment. Root exudation is a non-destructive process that "milks" the same plants several times a year.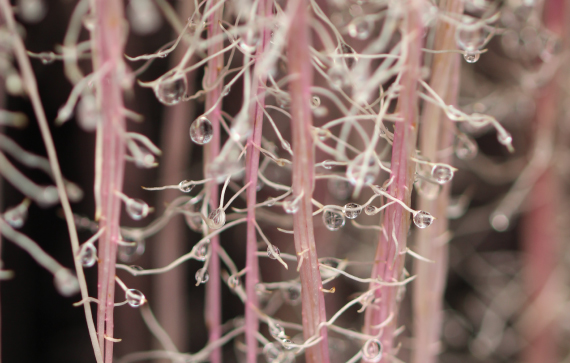 This patented technology makes it possible to link the active molecule of an extract with specific cosmetic activities such as lightening, radical scavenging,...

Thanks to this technology, we easily know what molecule is bringing its activity to the extract, in order to provide products with a defined concentration in this active molecule, to ensure a strong efficacy and offer powerful extracts to our customers.
Responsible sourcing
Benefits of the Plant Milking technology:
* Eco-friendly: biocontrol, recycling water, few plant resources
* No plant destruction during harvest
* Discovery & optimization of plant capacities
* Full traceability from seed to active ingredient
* Complete mastery of plant environment
* Consideration of Nagoya protocol and ABS regulations
This responsible sourcing was recognized by the beauty industry, and allowed Clariant Actives & Natural Origins to win the Gold prize at the in-cosmetics Green Ingredients Award 2023, that was attributed to Rootness Awake.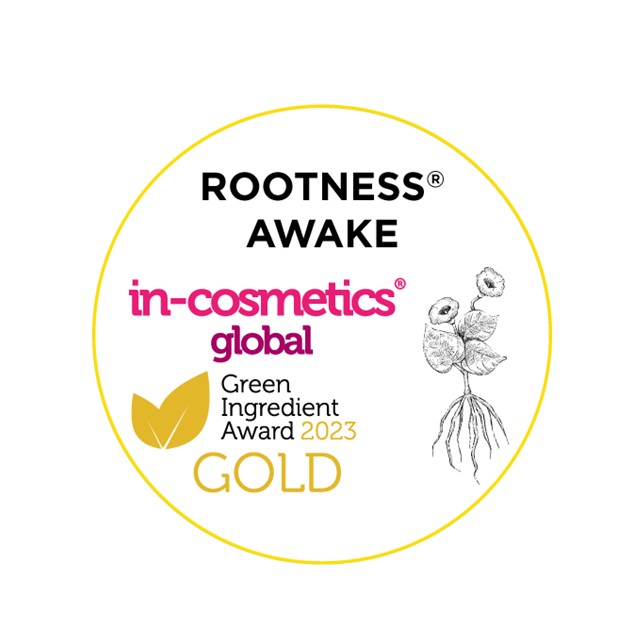 Premium active ingredients with the power of roots
Clariant Actives & Natural Origins and PAT partnership already lead to the launch of four new powerful active ingredients, with unique properties to smooth the skin, re-energize it, improve under eye appearance, or relax the skin to enhance complexion: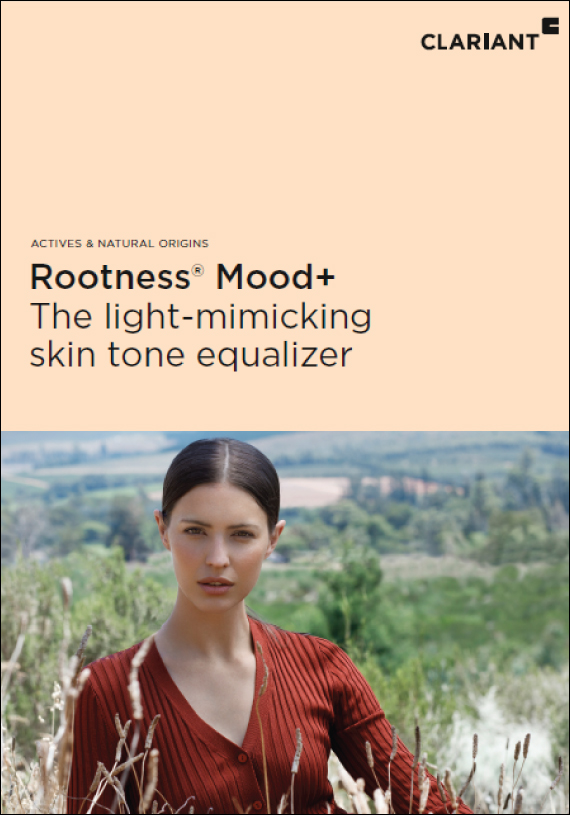 Rootness® Mood+: the light-mimicking skin tone equalizer

Originating from Sanguisorba officinalis, a plant whose growth and development is strongly linked to its exposure to the sun, Rootness Mood+ is an innovative active ingredient that mimics the benefits of sunlight on the skin, to improve mood and skin appearance. It activates skin's photoreceptors and improves vitamin D effects to boost the production of two well-being molecules, serotonin and melatonin.

Rootness Mood+ brings a ray of light to the skin and the mood without need of sun exposure! For this reason, it is perfectly well adapted to formulations linked to the "emotional beauty" trend, for consumers who are looking for a holistic effect to improve skin and mind thanks to their beauty routines.

For its efficacy, Rootness Mood+ already won 3 awards: the Bronze at the CITE congress in Japan, in the category "Technology"; the Ringier Innovation Award 2023, and the second prize at the BSB Innovation Awards 2023.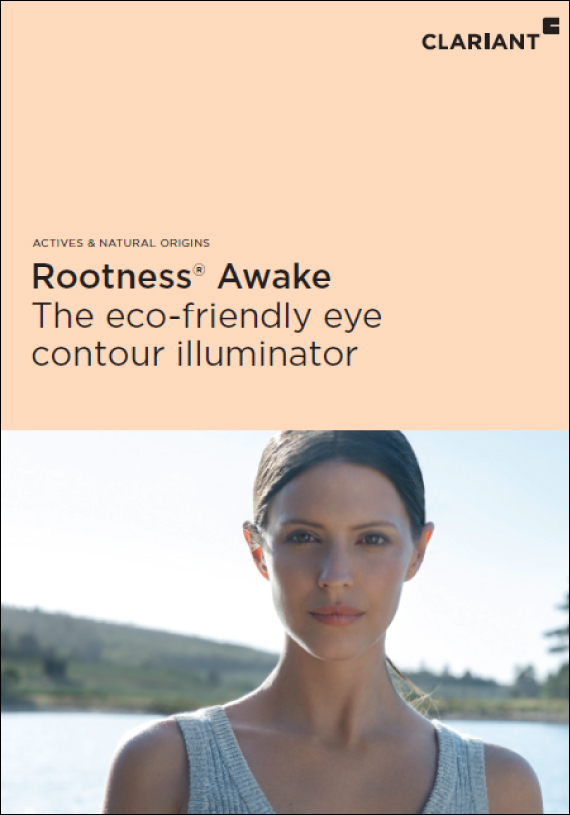 Rootness® Awake: the eco-friendly eye contour illuminator

Reduce dark circles and under-eye bag formation with the help of the latest Premium Root Power skincare active Rootness Awake. It is an enriched extract of inflammation-fighting compounds obtained from sustainably-grown Ipomoea batatas (sweet potato) roots. It offers science-backed efficacy in reducing discoloration and ensuring firmness, promoting a revitalized more "awake" eye contour.

Through Rootness Awake, formulators and brands have the assurance of an active based on valuable plant compounds that could not be economically extracted from traditionally cultivated plants. Plant Milking Technology respects biodiversity and the environment by focusing on soilless aeroponic cultivation, which is non-destructive to plants and which has multiple benefits in relation to land use, water use, and maximizing harvests. It enables 100% traceability from seed to active.

For the Plant Milking technology that makes it a responsibly-sourced extract, Rootness Awake was awarded the prestigious gold prize at the in-cosmetics Green Ingredient Award 2023. For its efficacy, it also won the Gold Prize at the BSB Innovation Awards 2022 and the PCHI Fountain Award 2023 in the category "Brightening".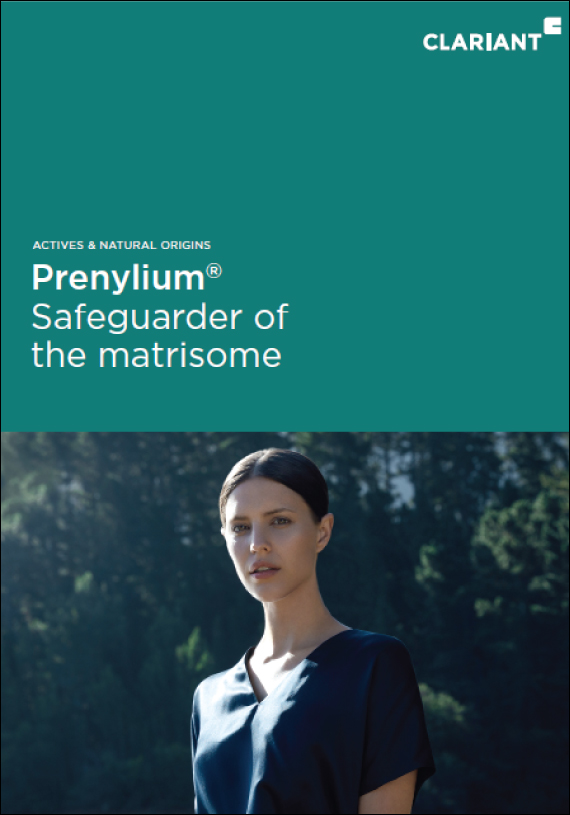 Prenylium®: safeguarder of the matrisome

Prenylium is extracted from the root of Morus alba, a tree traditionally used in Chinese medicine. Accessing the roots of a tree without destroying it is only possible thanks to the Plant Milking technology. It makes Prenylium a rare and unique ingredient.

In addition, the use of an innovative process to stimulate the growth of the roots, allows reaching a concentration of prenylated flavonoids +2,000% higher than what can be typically found mulberry root extracts. This class of bioactive compounds has a higher affinity with cellular membranes and better interaction with biological targets. As a result, they possess an interesting variety of anti-aging activities such as anti-oxidant and immuno-protection.

By modulating CCN1 expression, Prenylium protects the skin's core matrisome from degradation and maintains the structure of the matrix, to rapidly smooth wrinkles. The high efficacy of the product associated to a sustainable and innovative sourcing awarded Prenylium the PCHi Fountain Award 2020 in the category anti-aging, the Bronze prize at in-cosmetics Global 2020, and the silver prize at the BSB Innovation award in the category "Environment" in 2020.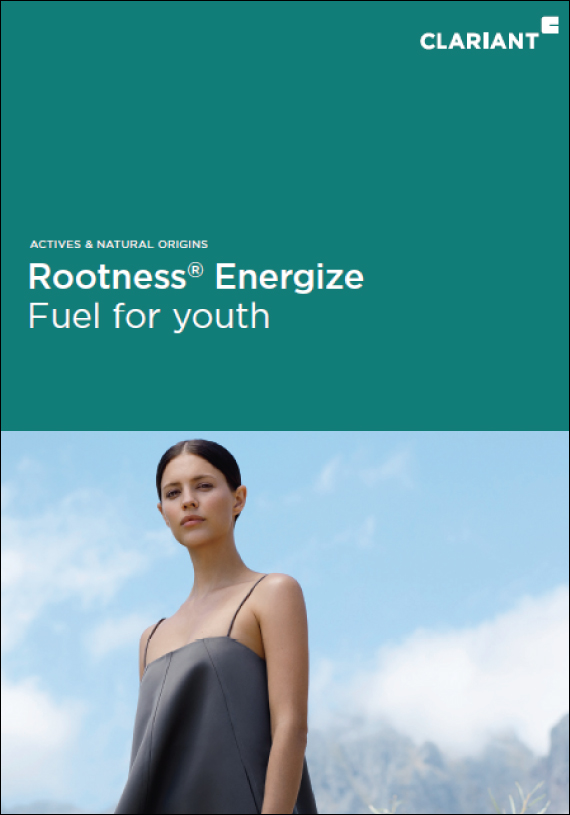 Rootness® Energize: fuel for youth

Rootness Energize is extracted from the root of Luffa cylindrica, whose roots contain bryonolic acid, a rare active molecule in plants. The Plant Milking technology allows increasing the content of this molecule in the roots of the plant by a factor 10 thanks to a stimulation by specific nutritive solutions.

Rootness Energize reactivates the overall metabolism processes to increase energy production by skin cells. This power boost relaunches skin matrix compounds synthesis and maturation. As a consequence, the main drawback of energy-deprived skin is strongly improved, from skin elasticity to tonicity and firmness.

For its innovative production process and its strong clinical results, Rootness Energize was awarded the bronze prize at the BSB Innovation Awards 2020 in the category "Skin Benefits".