Our solutions for transportation -
fire-protecting the mobility of the future
Cl- and Br-free flame retardants for more sustainable ways of getting from a to b
Light, tough and adaptable plastics not only contribute to making conventional cars lighter and reducing carbon emissions. They also play a major role in the swiftly growing sector of e-mobility.

We support the global drive for more sustainable modes of transportation with halogen-free flame retardants that offer a safer and environmentally superior alternative to brominated legacy types. Whether in automotive, e-mobility, railway or aviation applications: Our Exolit® OP and AP solutions help materials take the shortest route to better fire safety and an enhanced mobility future.
Halogen-free solutions for safe connections - in every sense of the word
While electric cars help cut emissions, their high-energy electric components like battery, cables and connectors also represent new fire risks. In mass-transport systems like trains, such risks are highly regulated. In the EU, for instance, interiors have to be extensively tested to ensure both low flammability and smoke production for safe evacuation.

Our non-halogenated Exolit® flame retardants enable materials to pass these tests and meet the requirements for low smoke production as well as smoke toxicity – ensuring the safety of passengers. And with our Exolit OP® Terra products, we add both safety and sustainability to e-mobility: Just as effective as when fossil-based, they are made from renewable carbon sources (using a mass-balance approach).
Find out more about our solutions for the transportation sector
Light weight for automotive reduced part weight means less fuel consumption
Example of injection-molded engine cover made from flame-retarded PA 66 (glass fiber reinforced); 500,000 parts produced

Sustainable fire protection,
key benefits of our solutions for transportation
1.

Our products preserve the low density of automotive components, leading to lower fuel consumption and carbon emissions
2.

Exolit® flame retardants have good processing properties, enabling both complex molds and increased throughput
3.

Low smoke density and absence of corrosive combustion gases like hydrochloric acid (HCl) and hydrobromic acid (HBr) increase safety
Why might our products protect NASA's first human Mars mission? Gordon Nelson has the answer
»With our strong interest in polyurethanes, it is exciting to have halogen-free flame retardants that can be bound in – saving physical properties and preventing migration.«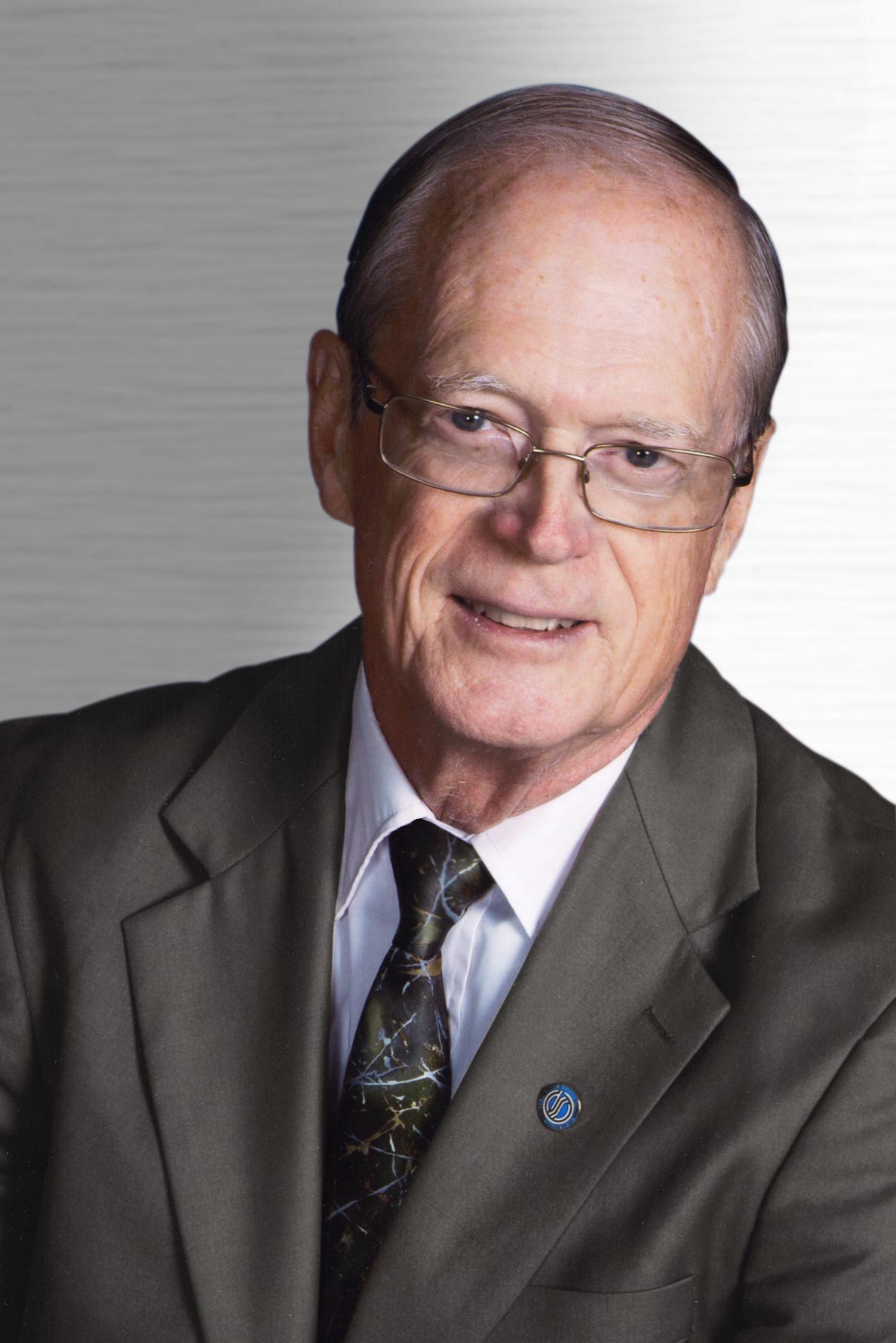 Gordon L. Nelson
Professor of Chemistry, Florida Institute of Technology
Numbers that make a difference
%

Polymer density advantage

can be provided by our products
compared to halogenated ones
< kW/m2

MARHE* values

can be obtained for
thermosets tested to EU rail standards
*Maximum average rate of heat emission
/2008

RAL Orange

can be achieved with the
solutions from our Exolit® range
From Terra to Mars – EXOLIT® keeps people safe
Find out more about our solutions for other industries