Minimalist beauty
Powerful actives
for 3-steps beauty routine
The K-beauty trend with its 10-steps routine that can take time and be expensive is losing ground. Now the trend is to minimalism. With the "skip care" beauty trend (supporting the fact that we can do better with a maximum of three products) and the Scandinavian trend called "lagom" (that promotes de-cluttering to keep only what makes us happy), consumers are now looking for a reduced number of cosmetic products with a large range of efficacy.

To respond to this trend, Clariant Active Ingredients proposes a 3-steps routine including 4 ingredients with powerful activities and clinically-proven efficacy: a cleanser, a cream and a serum.
CLEANSER:

Protect and

brighten the skin

with

BioDTox
BioDTox, a mix of food-origin plant extracts based on potent molecules, cleanses pollutants from the skin. It also provides protection against the damages of environmental pollution by addressing skin detoxification, and controls sebum production. After one application of BioDTox at 2%, up to 54% of pollutants are removed, skin scales are reduced, pores are cleaned and as a result skin radiance is increased.

Used in cleansers, this powerful active ingredient will help cleanse the skin after a full day and prepare it for the next step of minimalist skincare routine.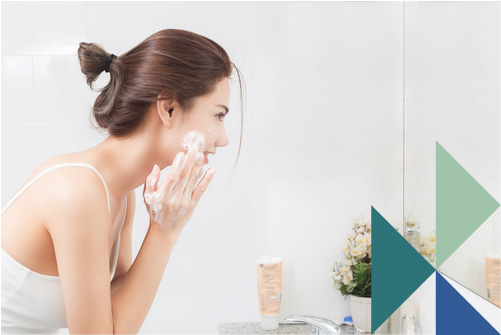 CREAM: Sooth with Eosidin and prevent aging with Epseama
Eosidin, an extract of unripe Citrus unshiu previously thrown away by farmers and now valorized, strengthens skin barrier function, restores skin balance and soothes sensitive skin. In a clinical study at 2%, it increased hydration by 40% and decreased TEWL by 17% in 4 weeks.

Epseama, an extract of Laminaria japonica from a specific geographic origin (Geluil Island), stimulates the newly explored long non-coding RNA "nc886", which has a crucial role in preventing aging. It reinvents skin rejuvenation by tackling chronoaging, photoaging and inflammaging altogether. In clinical trial at 3%, Epseama decreased nasolabial wrinkles volume by 19% and spots by 10% in only 4 weeks.

Incorporated in a daily cream, Eosidin and Epseama respond to the two major concerns of users: preventing signs of aging and soothing sensitive skin.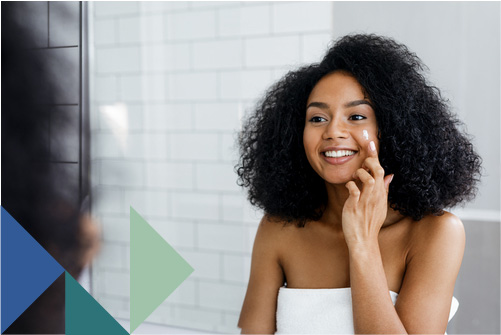 SERUM:

Restore

skin

natural

rhythm for higher biological performance with B-Circadin
B-Circadin is a powerful extract from Lespedeza capitata that resynchronizes the skin cells' circadian rhythm deregulated by stressful lifestyles and exposure to blue light emission. Perfectly adapted to serums, a format that supplies the skin with concentrated active ingredients, it regulates key biological functions being rhythm-dependent such as aquaporin-3 and Nrf2 detoxification pathways. In clinical trials at 3%, B-Circadin improved skin complexion of volunteers with deregulated circadian rhythm (night workers) by 35% in 4 weeks and reduced puffiness on volunteers who watched screens in only 4 days.

As skin's biological functions and rhythm are restored, it is able to benefit even more from additional active ingredients contained in the serum.