Reloaded Beauty Routine
RetroFuture
Total wellness has become integral to beauty routines, reinventing "next normal" era. Self-care and beauty regime are now merging to increase well-being.

Providing two suggestions to upgrade your beauty routine, Clariant Active Ingredients has developed two formulations to enhance skin well being.
Mist'ical Evening Primer

Commute from home office to free time with this mist designed to rejuvenate the face after a long day. Its PCR bottle also reduces the impact of this new beauty routine on our planet.

Packed with a powerful duo of active ingredients to create a whole beauty routine in one bottle:

►

Celyscence

helps zombie cells to be reprogramed or removed from the tissues, it comes from the well known

Sylibum marianum

►

B-Circadin

resynchronises the natural repairing rhythm of skin, it is extracted from the beautiful

Lespedeza capitata

Spraying the day away, this application is a new and relaxing way to reboot the skin, ready for its next step!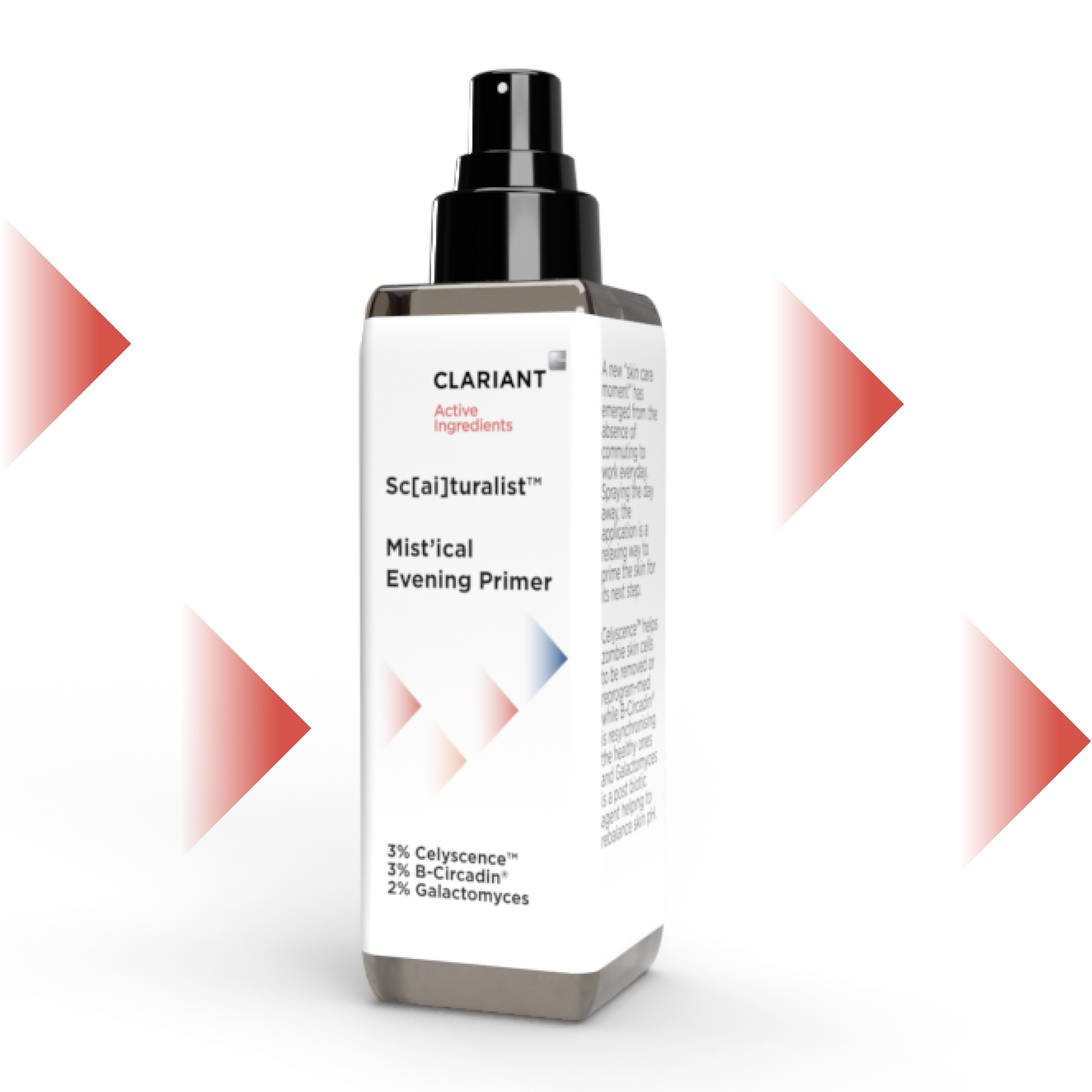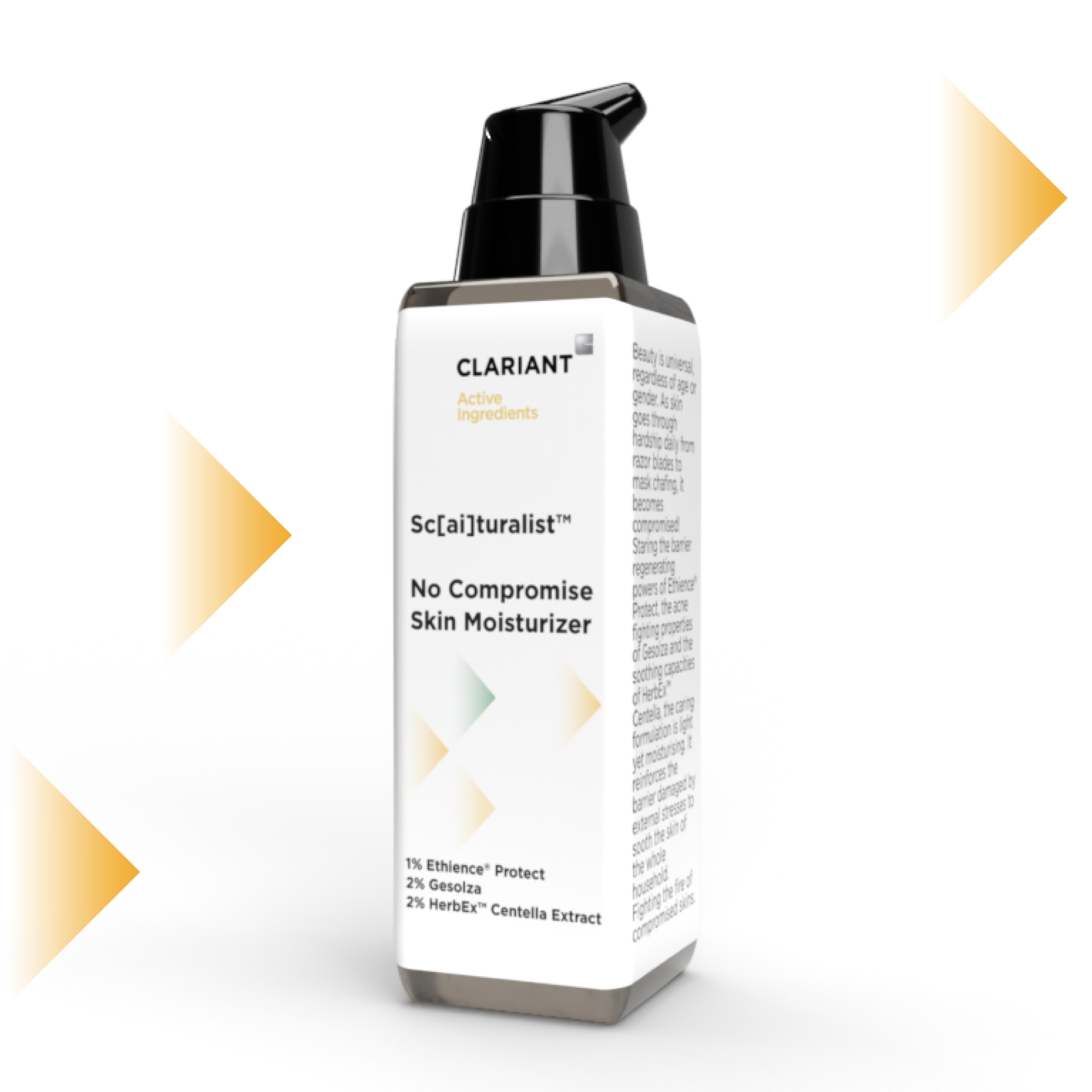 No Compromise Skin Moisturizer

When your skin is compromised, when your wall is down, the caring formulation is a light yet moisturising cream gel able to reinforce the damaged skin barrier

Packed with a compelling trio of active ingredients to create a whole beauty routine in one bottle:

►

Ethience Protect

helps to restore a healthy barrier function on 3 different levels as it is extracted from brazil nut press cake

►

Gesolza

carefully assembled to maximize efficacy against blemishes, it contains extracts of Korean red pine, yuzu and sweet wormwood

►HerbEx Centella Extract helps to prevent further skin damage caused by oxidizing stressas it comes from the worshipped centella asiatica known as Cica

With its careful sourcing of ingredients and packaging, the skin caring lotion sustainably fights the daily fire!